Good Reads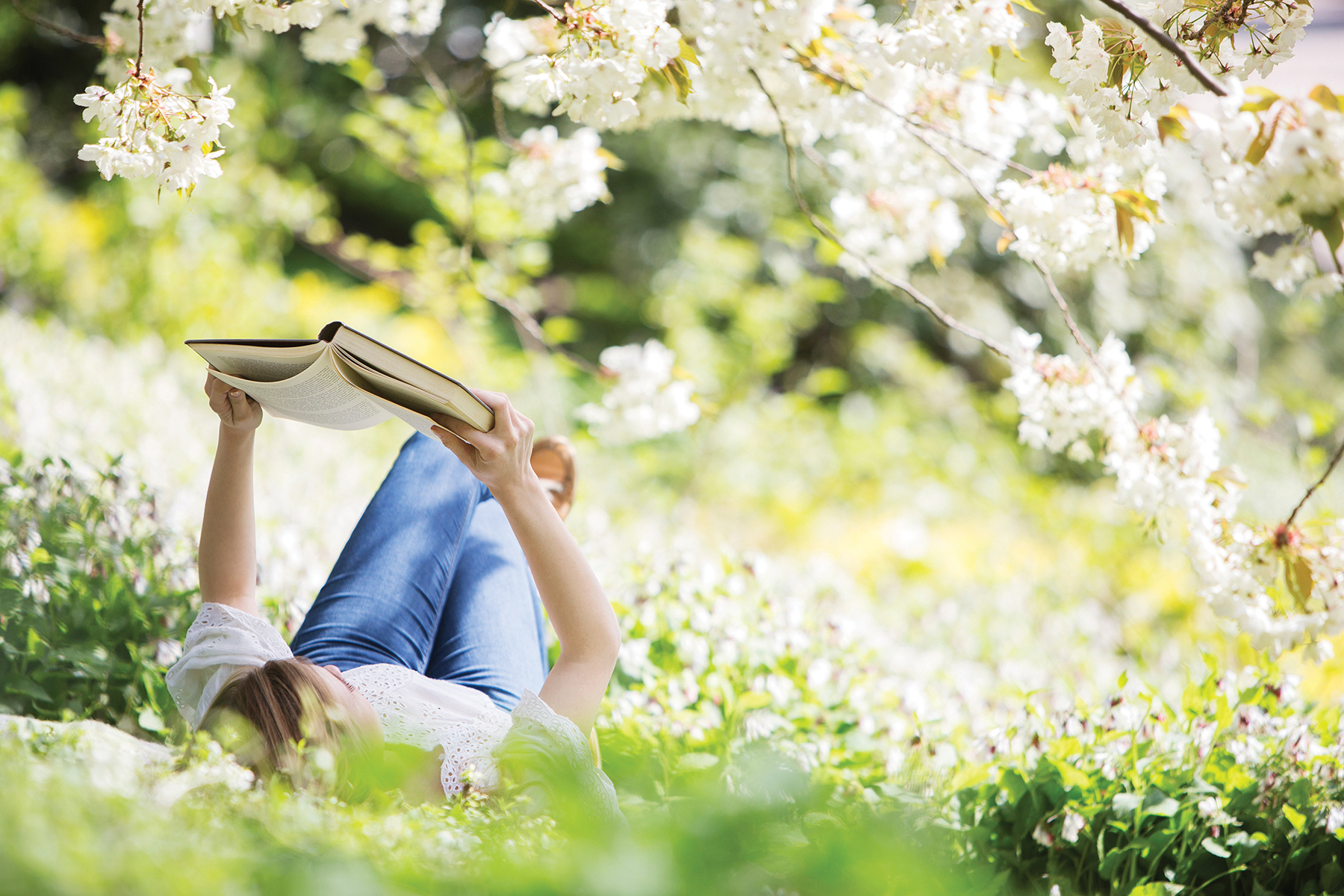 Spring is a hot season – ok, not hot like it is here in summer – but it is hot … for us book lovers! That's because April 5 is one of the biggest book release days of the year. For me, it's like Christmas in April (my version of Christmas in July)! If you are as excited about the new releases hitting the bookshelves this spring as I am, here are some upcoming ones that caught my eye – books perfect for enjoying on your back porch, or in the backyard hammock on a warm Saturday afternoon. Or, if you're already thinking about hitting the beach as the temperatures continue to rise, I've got you covered there too. So sit back, relax, and spring into a good book this spring.
(Please note several of these books will be available after April 5.)
CHILDREN'S BOOKS
Cat Kid Comic Club by Dave Pilkey
You will, without a doubt, love this heartwarming and hilarious graphic novel, brought to you by the author of the internationally bestselling Dog Man and Captain Underpants series – and if you have any reluctant readers at home, this is the book that will transform them into bookworms.
143 Story Tree House by Andy Griffiths
As described on publisher Macmillan Publishers' website, "New York Times-bestselling team Andy Griffiths and [illustrator] Terry Denton invite readers to come hang out with them in their 143-Story Treehouse – the eleventh book in the illustrated chapter book series filled with Andy and Terry's signature slapstick humor!"
This Book Will Get You To Sleep by Jory John
Everyone knows someone who is reluctant to say good night. This book will make them laugh out loud until they are so tired, they just might fall asleep!
You're Loved by Liz Climo
This loving, uplifting, adorable picture book that is the perfect gift for the parents-to-be in your life is a heartfelt and joyous shout out to all the caretakers and parents who cheer children on through their childhood.
YOUNG ADULT
Dreams Bigger Than Heartbreak by Charlie Jane Anders
From the internationally recognized author of Victories Greater Than Death comes, as Levar Burton describes, "A wickedly funny voice that the world really needs right now." Dreams Bigger Than Heartbreak is a thrilling adventure full of fun.
Bravely by Maggie Stiefvater (available May)
Have you seen Disney's popular movie Brave? If so, then are you are sure to love this follow-up, set several years after Merida set out on a life-altering quest to save everything she loved. Disney and Stiefvater is a match made in Heaven!
ADULT NON-FICTION
Unmasked by Paul Holes (available late April)
For all the true crime fans out there, Unmasked is for you. Disturbing at times – as you get inside the mind of someone who hunts for cold case grisly murderers – this memoir gives you the inside scoop on what Holes experienced throughout his 27 years as a detective and how he expertly tracked down these monsters.
The Truth About Crypto: A Practical, Easy-To-Understand Guide to Bitcoin, Blockchain, NFTs, and Other Digital Assets by Ric Edelman (available May)
Cryptocurrency … the only word heard throughout the financial world these days it seems. This easy-to-understand guide is here to help you navigate all that is cryptocurrency. Even if you don't want to invest now, this guide will help you understand this new economic world in real talk.
ADULT FICTION
Sister Stardust by Jane Green
One of the best parts of my job is reading books before they are available to the consumer – and this is one of the novels I was fortunate enough to read before everyone else. And it's a winner! If you liked Daisy Jones and the Six, you will love this fun romp taking place back in the swinging '60s. Based on the true story of socialite Talitha Getty – one of Paul Getty's wives who died of an overdose – Sister Stardust explores the elite lifestyle of the rich and famous during that generation, and delves into what led up to Talitha's demise.
Sea of Tranquility by Emily St. John Mandel
For those who enjoyed Station Eleven, you know what a powerful voice Emily St. John Mandel has, and it's quite apparent yet again in her latest work. Featuring imaginative time travel combined with a look at society and how our actions play a role in shaping the world, Sea of Tranquility boasts a seamless storyline full of creative insight to all that surrounds us. This is definitely a spring read that you won't be able to put down.
Book Lovers by Emily Henry (available May)
Rom coms are just what we need right now … and readers are devouring them. Book Lovers is one of the best. Bookworm Nora arrives in North Carolina, ready for a much-needed weekend with her sister – but she keeps bumping into editor Charlie. When you aren't looking for love, how does it suddenly find you? Grab a beach blanket and cozy up to enjoy this great spring or summer read.
Home Wreckers by Mary Kay Andrews (available May)
Book lovers agree that the summer season starts with a Mary Kay Andrews book – and she successfully kicks it off once again with Home Wreckers. Funny and romantic at the same time – and with just the right amount of mystery – this book has it all. Added bonus? It has to do with a TV show featuring two stars who are redecorating a home on Tybee Island (get it … home "wreckers?"). I read this in just a few day and absolutely loved it.
City On Fire by Don Winslow (available late April)
Called "America's greatest living crime writer," Don Winslow takes on the classic themes of honor, betrayal, and loyalty throughout the pages of City On Fire. A mob story set in 1986, this exciting new novel takes you for an epic spin of the globe – you won't be able to get it out of your head for quite awhile after you put it down.
Suzanne Lucey
Suzanne, along with her husband, Dave, owns Page 158 Books, located at 415 S. Brooks St. in Downtown Wake Forest.