Good Reads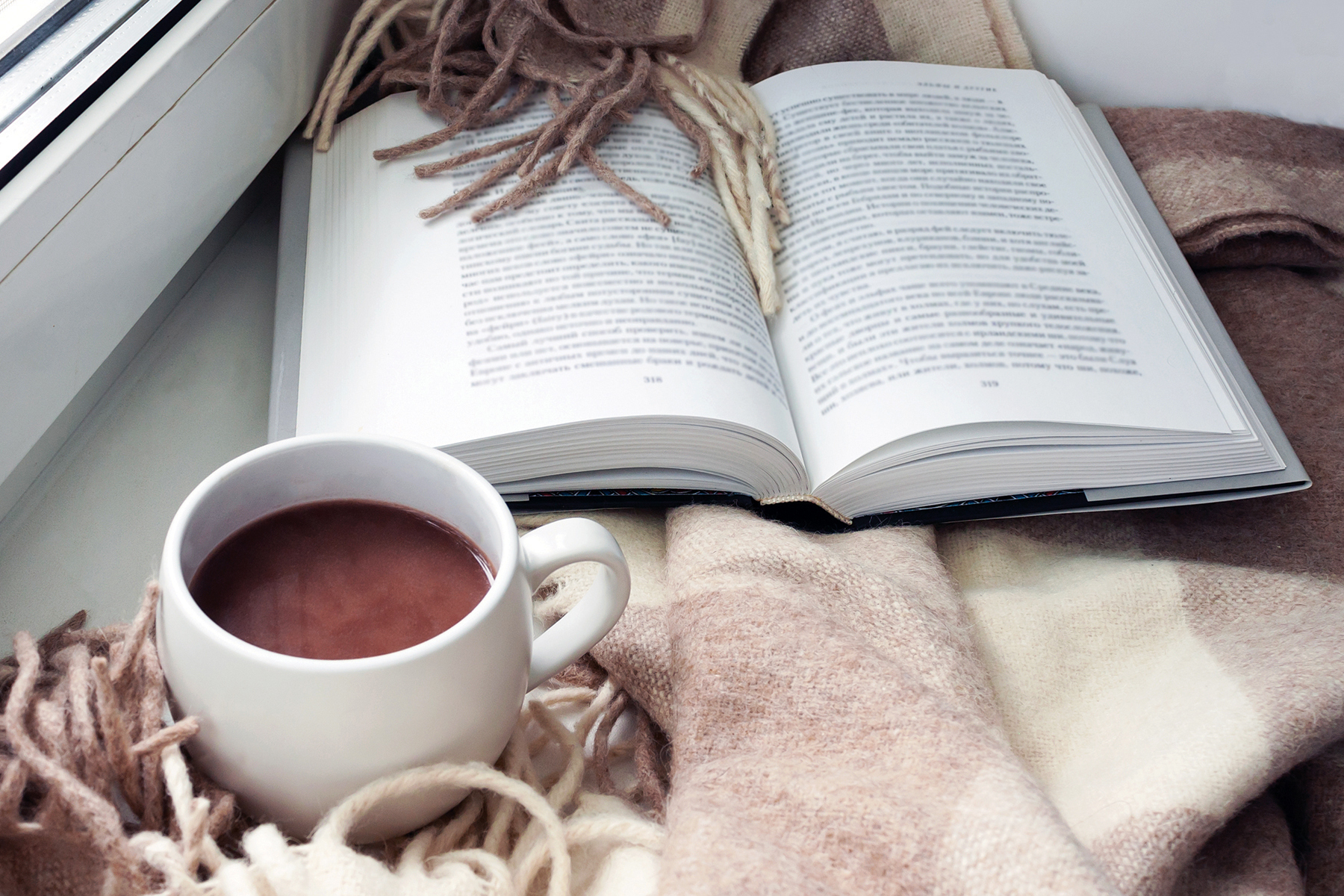 When Mother Nature prevents you and your family from being able to venture outside this winter, turn to an adventure of a different kind – a good book. Doesn't grabbing your coziest blanket, pouring a cup of your favorite hot cocoa (or a glass of your favorite wine), and curling up with a good book sound pretty good right about now? But what should you, your littles, and your teens read this winter?
CHILDREN
Ty's Travels: Lab Magic by Kelly Starling Lyons (for early readers)
Join Ty on his imaginative adventure in this My First I Can Read book that focuses on science exploration, imagination, and play, written by Raleigh's own Kelly Starling Lyons. Ty and his friend Corey love to visit the museum and perform science experiments. But when he can't participate in one because he's too young, Ty uses his imagination to make his own experiment at home.
You Are Not Alone by Alphabet Rockers
With a personal message of acceptance and encouragement to love ourselves, celebrate our identities, and use our voices against hate, You Are Not Alone is an empathetic and inclusive book that encourages us to have each other's backs, no matter what. With incredibly written words by two-time Grammy nominees Alphabet Rockers and beautifully illustrated pictures by Ashley Evans, this is a must-have for young and old alike.
The Library Fish by Alyssa Satin Capucilli (available March)
This adorably sweet story features a fish who lives in a library … but one snowy day when no one comes by, Library Fish bravely ventures outside the safety of her bowl to search out the many library stories she hears.
Northwind by Gary Paulsen (ages 8-12)
A gripping tale by the author of Hatchet takes you on another exciting adventure – this time through Norway. As described by publisher Macmillan Publishers, "This stunning novel from the survival story master, set along a rugged coastline centuries ago, does for the ocean what Hatchet does for the woods, as it relates the story of a young person's battle to stay alive against the odds, where the high seas meet a coastal wilderness." They continue, this coming-of-age adventure, with "hints of Nordic mythology and an irresistible narrative pull … is Gary Paulsen at his captivating, adventuresome finest."
YOUNG ADULT
Anatomy: A Love Story by Dana Schwartz
Grave robbers, anatomists, and a heroine determined to become a surgeon make Anatomy: A Love Story my favorite winter read this year. Set in 19th century Edinburgh, this gothic tale follows Hazel's quest to become a real physician in a world hellbent on crushing her dreams. Once she meets grave robber Jack, they help each other solve the mysteries of friends disappearing into thin air and survive in a society ruled by powerful men. Atmospheric, frightening, and heartfelt all at once, Anatomy: A Love Story will have you on the edge of your seat (still wrapped in that cozy blanket with a steamy cup of hot cocoa, of course).
ADULT FICTION
Last House On The Street by Diane Chamberlain
To read a Diane Chamberlain novel is to be on a rollercoaster of emotions and feelings. And Last House On The Street is no exception. Dealing with voting rights back from the Jim Crow era in North Carolina, her latest work will have you seeing both sides and deftly makes you sway to each. This book is for anyone who craves a literary escape with a bit of romance, mystery, and love of its characters.
The Saints Of Swallow Hill by Donna Everhart
The Four Winds meets Where The Crawdads Sing in this work by Donna Everhart, a NC native described on her website as an "acclaimed author of southern novels with authenticity and grit." A slow burn of a novel, The Saints of Swallow Hill will take your breath away with its pitch perfect prose and detailed description that jump off the pages and leave you aghast. Set against the backdrop of the Great Depression, Everhart's latest work will have you throwing off your cozy blanket and jumping off the couch as you cheer on your favorite characters.
Devil House: A Novel by John Darnielle
Durham's own rock star novelist is back with another curious novel. Devil House is a thrilling, bracing, and unmissable reading experience. This latest book begins straightforward enough – a true crime writer moves into a house where brutal murders took place to research his next project. With each passing chapter, the story morphs and expands, and is masterfully carried along by his incredible writing and nuanced characters. Come for the murder, but stay for the fascinating exploration of what it means to learn the truth about the past.
Run, Rose, Run: A Novel by James Patterson and Dolly Parton (available March)
Yes, you read that right, legendary mystery writer James Patterson has teamed up with the epitome of entertainer Dolly Parton to share this fun and fast-paced thriller that is full of glitz and the trappings of country music – and murder.
ADULT NON-FICTION
Cook Smart, Eat Well: Mayo Clinic Recipes And Strategies For Healthy Living by Jennifer A. Welper
This title explains itself … well-written and full of insightful advice for living well, Cook Smart, Eat Well offers handy and easy recipes and tactics to live your best life.
Healthy Raw Food Cookbook: Plant-Based Meals To Help You Feel Revitalized And Recharged by Susanne Roth
Described by publisher Simon and Schuster, "The raw food movement is best known for its emphasis on eating tasty vegetables that greatly improve your health. Raw food cooking is embraced by vegetarians, vegans, and those on gluten-free diets every day. The secret to cooking raw foods is in not only what you eat, but also how it is prepared – with raw ingredients retaining their healthy nutrients and enzymes much better than their cooked counterparts do. Healthy Raw Food Cookbook provides instructions on how to safely cook your meals at temperatures of 104 degrees F and lower – without sacrificing money, time, or flavor!"
The Nineties by Chuck Klosterman (available February)
With wit and intelligence, Chuck Klosterman provides a fun and in-depth look into what the '90s was all about … the decade was more than just grunge rock and Seinfeld. His keen observations will have you laughing and taking a deep look at who you were way back then.
Suzanne Lucey
Suzanne, along with her husband, Dave, owns Page 158 Books, located at 415 S. Brooks St. in Downtown Wake Forest.