Good Reads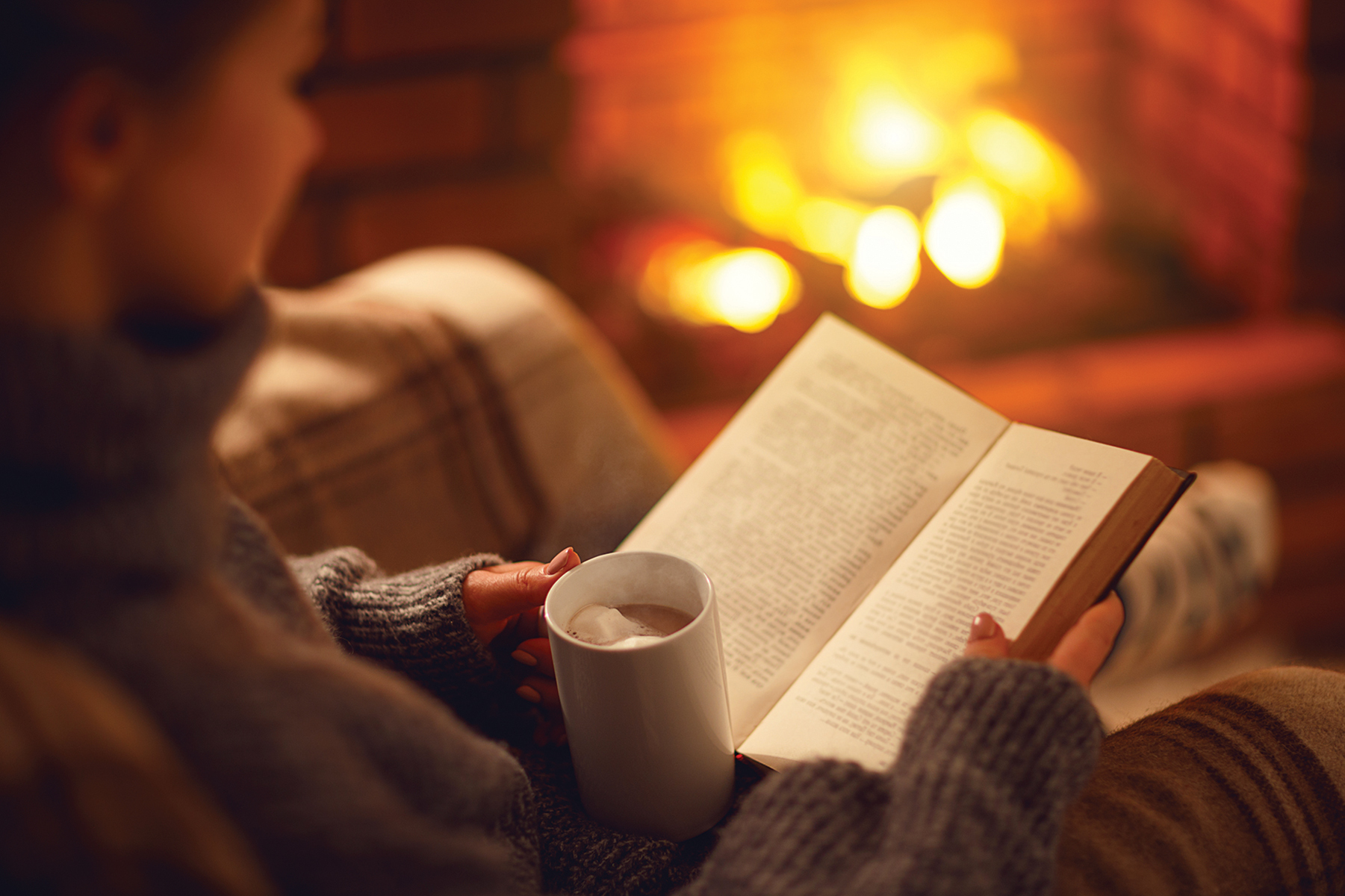 Fall has officially settled upon us. It's finally the season of cooler weather, pumpkin spice aplenty, and football tailgates. It's also time to gear up for a hectic holiday season. To help keep us sane this busy time of year, sometimes we need a little distraction. One of the best ways to break away from the chaos is by burying ourselves in a good book. Here are a few suggestions for you and the book lovers in your life to cozy up with this fall and escape for just a bit.
Children
What Can You Do With a Rock? by Pat Zietlow Miller
I love this book for so many reasons. It's imaginative, inclusive, and invites your kids to get outside by demonstrating the many different things that you can do with a rock. As described on the author's website (patzietlowmiller.com), "Rocks are magical. Rocks are useful. Rocks are inspirational. Rocks are everywhere. This book is an ode to the endless, creative fun one can have with a simple rock."
The Christmas Pig by JK Rowling
"The Christmas Pig is a heartwarming, page-turning adventure about one child's love for his most treasured toy, and how far he will go to find it," (stories.jkrowling.com). The Christmas Pig is destined to be a treasure to pass on for generations.
Invasion of the Unicorns by David Biedrzycki
Full of beautiful illustrations that almost appear three-dimensional, this magical fable of friendship draws you in with its visual humor, and is perfect for any unicorn lover, young and old alike.
Sweater Weather by Matt Phelan
Cozy up to this charming book that knits together the tale of a bear and his seven cubs all stuffed in a rainbow of colored sweaters, including one with two cubs inside. As described on the publisher's website (harpercollins.com), "Brimming with laughter and love from this large bear family, Sweater Weather is an irresistible choice to curl up with during storytime, no matter what the weather is."
YOUNG ADULT
Tristan Strong Keeps Punching by Kwame Mbalia
The gripping finale in this bestselling trilogy finds our hero Tristan Strong battling his way back to his hometown of Chicago. As Raleigh's own celebrity and Coretta Scott King Author Honor winner Kwame Mbalia describes his newest novel, "Imagine you combined Anansi the Spider, John Henry, and Marvel into one book!"
Junkwraith by Ellinor Richey
This vibrant Swedish debut graphic novel that comes to life here in the States this fall "is an epic quest for the things left behind, with icy-cool artwork and astonishing sci-fi settings." So says publisher Penguin Random House. When protagonist Florence throws away her ice skates, a terrifying ghost seeks revenge for the abandonment by taking away all her memories. Before she forgets everything, she must find out who she really is.
The Keeper of Night by Kylie Lee Baker
Kylie Lee Baker's vivid descriptions completely involve you in this fast-paced story that is described as dark and delicious. The Keeper of Night is an action-packed, page-turning, and demon-slaying story of one girl's epic journey to find herself in a world in which she cannot exist.
ADULT
The Lincoln Highway by Amor Towles
The A Gentleman in Moscow author is back with a phenomenal new saga of four young men spanning our beautiful country by hopping on trains after fleeing a work farm. Filled with forgiveness, heartache, empathy, and humor, Amor Towles once again delivers a powerful novel that will impress upon you the power of friendship and resilience.
Last Girl Ghosted by Lisa Unger
When Wren falls hard for a man she met on a dating site, she is left confused when he ghosts her. Was it the way she bared her soul one night? Or is it something sinister? This fast-paced, riveting thriller will have you sitting on the edge of your seat … don't read this one alone.
The Stranger in the Life Boat by Mitch Albom
What would happen if we pray to God for help and he suddenly appears? This is exactly what happens in Mitch Albom's new profound novel of hope and faith. When a group of shipwrecked passengers pull a strange man out of the water, he claims to be "the Lord." Is the kind quiet man really God? The bestselling author's latest work will make you ponder your beliefs and keep you in suspense right up until the end.
A Carnival of Snackery by David Sedaris
According to his website (davidsedarisbooks.com), "There's no right way to keep a diary, but if there's an entertaining way, David Sedaris seems to have mastered it." The Raleigh native's acute observations fill up pages of his journal, leaving you crying from laughing so hard. A Carnival of Snackery is perfect for you readers with a short attention span these days, with everything going on in the world around us.
You Can't Be Serious by Kal Penn
Kal Penn rejected the advice of his aunties to become a doctor – and we are all the better for it. Working as a farmhand, acting, writing, and teaching Ivy League courses, we are lucky enough to vicariously live his American dream through his humor and awkwardness. More than just one story, You Can't Be Serious is a great example of knowing that no matter where you are from and who you are, you have so many choices available to you if only you seek them out and believe in yourself.
The Lyrics by Paul McCartney
For all you Beatle lovers out there, this astounding book that celebrates the creative life of the musical genius is filled with commentaries from his days in Liverpool to present day life – and what made the legendary and most meaningful songs come to life. Did you know he was influenced by Shakespeare? The Queen? Masterful paintings, texts, and unseen photos throughout will make any music fan swoon. Described by publisher Liveright Publishing Corporation, The Lyrics is a work of "unparalleled candor and splendorous beauty."
Ottolenghi Test Kitchen: Shelf Love by Noon Murad and Yotam Ottolenghi
As described by publisher Penguin Random House UK, Ottolenghi Test Kitchen: Shelf Love offers "relaxed, flexible home cooking from Yotam Ottolenghi and his superteam … this book is all about feeding ourselves and our families with less stress and less fuss, but with all the 'wow' of an Ottolenghi meal." Big flavors, veggie-forward appeal, and fun twists on classic favorites jump off the pages. Bonus – it comes with a section of swaps, so you can raid your pantry and not spend money on items you'll never use again!
Suzanne Lucey
Suzanne, along with her husband, Dave, owns Page 158 Books, located at 415 S. Brooks St. in Downtown Wake Forest.