Good Reads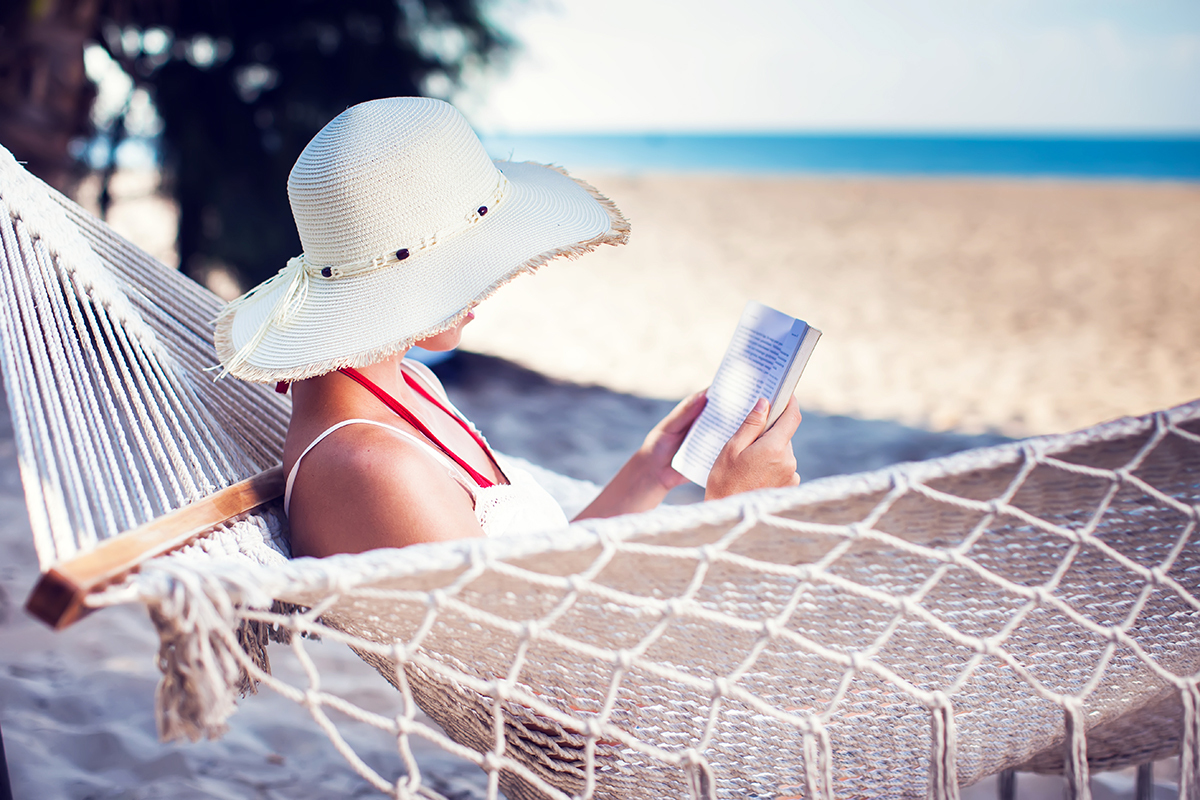 While the COVID-19 pandemic is something none of us ever wants to live through again, one silver lining from it is that the book world is booming, as many authors were able to take advantage of the extra time at home and write, write, write. This summer, whether you are looking for a fast-paced thriller, folklore and fantasy, or a deep dive into a good history novel, there is surely something for everyone stocking the shelves of your favorite bookstore. Here are a few suggestions ...
CHILDREN'S PICTURE BOOKS
A Life Electric: The Story of Nikola Tesla by Azadeh Westergaard
I love when young readers are inspired by stories of ordinary kids who may have been considered "eccentric" and grew up to be extraordinary. This story of Nikola Tesla, who was born during a lightning storm at the stroke of midnight, is described by Booklist as "an elegant and enlightening look at a man who brightened the whole world." But before he grew up to become one of the most important electrical inventors in the world, Tesla was simply a child who loved playing with animals on this family's farm in Serbia. A Life Electric is a fascinating and beautiful glimpse into the legacy of the brilliant inventor.
The Leaf Thief by Alice Hemming
(Available August)
Where did the leaf go? Who stole it? Squirrel loves counting the leaves on this tree – but discovers one of them is missing! He and his good buddy Bird are on the case to find out who among their forest friends could be the leaf thief. Silly and fun, The Leaf Thief makes sense of the seasons and teaches about adapting to change.
Hold That Thought by Bree Galbraith
(Available August)
Finn awakes to a cool idea spinning around in his head. With help from his friends, he builds on that idea until a school bully tries to stop him. Finn imagines his idea working, and with renewed confidence, follows through with it. Hold That Thought encourages self-esteem, inclusion, perseverance, collaboration, and creativity.
YOUNG READERS
Spy School At Sea by Stuart Gibbs
(Available August)
Set sail for adventure in the ninth installment of the Spy School series, where we find Ben aboard a luxury cruise posing with friends as his family, trying once again to beat his nemesis Murry. But according to the author's website (stuartgibbs.com), "At first, it sounds exciting to have a mission on the most glamorous ocean liner on earth, but as usual, nothing goes according to plan. There is action, danger, and plenty of surprises as Ben and his team quickly find themselves in hot water." Full of humor, this fast-paced adventure makes Gibbs' latest work, and the entire series, a great read for any kid.
Vampires Don't Wear Polka Dots: A Graphix Chapters Book (The Adventures Of The Bailey School Kids) by Marcia Thornton Jones
The third graders at Bailey School are so mischievous that they have made every teacher quit – but then Mrs. Jeepers moves to town from Transylvanian Alps. Her powers help her deal with the rascals – but while her methods may be a little unusual, perhaps they are just what the kids need. This graphic novel adaptation of the classic chapter book series helps young readers with reading comprehension and will hopefully turn them into lifelong bookworms.
YOUNG ADULTS
Six Crimson Cranes by Elizabeth Lim
Elizabeth Lim's latest work has it all – fairytale, folklore, mystery, and discovery. As described by #1 New York Times bestselling author Kerri Maniscalco, "A princess with a secret, forbidden magic, betrothals gone awry – Six Crimson Cranes is an unputdownable, sweeping fairytale that thrills as much as it delights."
Any Way The Wind Blows by Rainbow Rowell
As quoted on the author's website (rainbowrowell.com), the first of her Simon Snow Trilogy, Carry On, "was conceived as a book about Chosen One stories; (its final book) Any Way The Wind Blows is an ending about endings. About catharsis and closure, and how we choose to move on from the traumas and triumphs that try to define us."
ADULT
The Forest Of Vanishing Stars by Kristin Harmel
Following her breakout novel The Book of Lost Names comes another historical fiction winner based on true stories. As summarized by publisher Simon & Schsuter: "After being stolen from her wealthy German parents and raised in the unforgiving wilderness of eastern Europe, a young woman finds herself alone in 1941 after her kidnapper dies. Her solitary existence is interrupted, however, when she happens upon a group of Jews fleeing the Nazi terror. Stunned to learn what's happening in the outside world, she vows to teach the group all she can about surviving in the forest – and in turn, they teach her some surprising lessons about opening her heart after years of isolation. But when she is betrayed and escapes into a German-occupied village, her past and present come together in a shocking collision that could change everything."
The Book of Accidents: A Novel by Chuck Wendig
A family returns to their hometown in rural Pennsylvania, where long ago something terrible happened. Where something evil walked in its tunnels and its mountains and its coal mines. Not only do they return to their hometown, but also to the dark past that haunts them still. The Book of Accidents is literary horror at its finest.
The Madness of Crowds by Louise Penny
(Available August)
Louise Penny is back with the latest in her Inspector Gamache series, the spellbinding page turner The Madness of Crowds. This time, Gamache is on holiday with his family when he gets a small request to help with security for a visiting professor. Sounds easy and innocent enough, right?
We Keep The Dead Close: A Murder at Harvard And a Half Century of Silence by Becky Cooper
We Keep The Dead Close – history, true crime, and mystery, all wrapped into one mind-blowing book. Publisher Grand Central Publishing depicts it as "a memoir of mirrors, misogyny, and murder. It is at once a rumination on the violence and oppression that rules our revered institutions, a ghost story reflecting one young woman's past onto another's present, and a love story for a girl who was lost to history." This ghost story, investigated by Cooper for 10 years, was designated NPR's best book of 2020.
Suzanne Lucey
Suzanne, along with her husband, Dave, owns Page 158 Books, located at 415 S. Brooks St. in Downtown Wake Forest.