Good Reads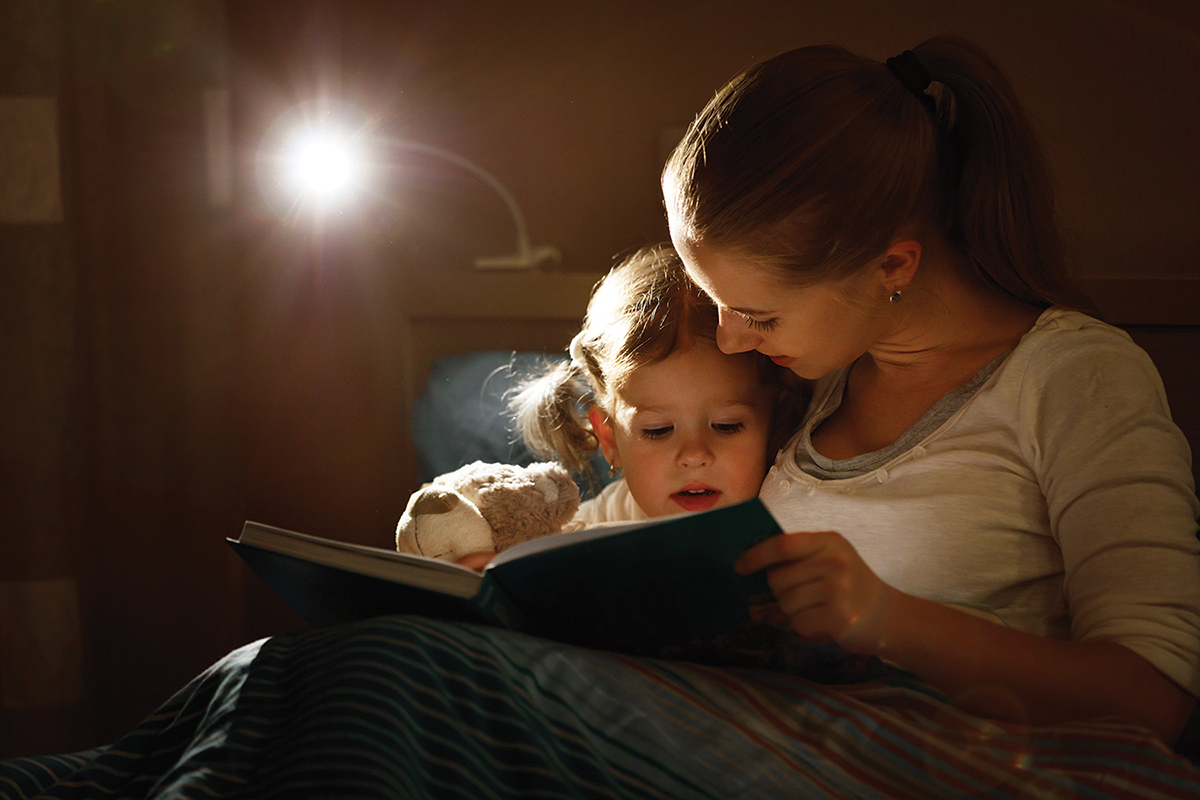 Zoom calls. Remote learning. So much screen time. Why not give your eyes a rest from all that blue light exposure and instead, feast them on the pages of a good book? Winter's here, and what better time to cozy up by the fire or under a fuzzy blanket lounging on the couch, comforting cup of hot chocolate (or wine – just sayin' …) in hand, and grab the latest and greatest thriller? Or perhaps jump at the chance to share that adorable picture book with your little one as he or she is cuddled up snug as a bug in a rug? Whatever your reading pleasure this winter, here are a few literary suggestions for you and the kiddies and young adults in your life.
Children
My First 100 Construction Words by Chris Ferrie
From the #1 bestselling science author for kids comes a simple and colorful introduction to the first 100 construction words every baby should know. With 100 colorful illustrations to look at and talk about, this is the perfect tool for your budding builder. Each spread in this adorable primer focuses on eight to 12 words related to building and construction – from hard hat to insulation, millwright to welder, trowel to rigging. This is the perfect way to introduce basic concepts to even the youngest readers – after all, it's never too early to become a construction enthusiast.
I See You See by Richard Jackson
(Available February)
According to publisher Simon & Schuster, "When a brother and sister go for a walk, their imagination turns the ordinary into the extraordinary in this sweet and whimsical picture book." I See You See inspires all to take a walk and discover and appreciate what is right in their own neighborhood.
Someone Builds the Dream by Lisa Wheeler
(Available March)
This is more than a picture book … it's a gorgeously illustrated hand-me-down treasure. "Buildings, bridges, and books don't exist without the laborers who are often invisible in the final product, as this joyous and profound picture book reveals," states publisher Penguin Random House. The mantra "It takes a village" is highlighted in this book that reinforces how we all need to work together with our many different talents to make this world a better place.
City Spies by James Ponti
(Available March)
For fans of The Spy School series, this second book is filled with action, adventure, STEM, and teamwork from around the world. Each team member has special talents and they bond together to make the world right.
YOUNG ADULT
Amelia Unabridged by Ashley Schumacher
(Available February)
Amelia and Jenna are more like sisters than friends, and they share the bond of intensely loving books. During their last summer before college, they plan a trip to see their favorite authors. But things don't quite go as planned, and the two friends have a falling out. Tragedy strikes and one is left searching – searching for the mystery of who sent her a signed copy of her favorite book and searching for answers on how to go on with her life. Dealing with love, tragedy, friendship, and an obsession with books, Amelia Unabridged is ultimately about finding hope and strength within yourself.
Chain of Iron by Cassandra Clare
(Available March)
The queen of young adult fantasy strikes again with another Shadowhunters novel – the sequel to her #1 New York Times bestselling Chain of Gold. But this time, things get a bit darker … and James turns evil.
Adult
The Four Winds by Kristin Hannah
(Available February)
Kristin Hannah proves once again that she is a master storyteller with her newest work, a contemporary fiction that packs quite a punch. When Elsa was young, her family brandished her as weak, ugly, and a burden with no future. One night, armed with red lipstick and a homemade pretty frock, she walked the town and met the man who will change her life forever. Throughout this page turner, you'll follow Elsa as she navigates the Dust Bowl of Texas, The Great Depression, migration to California, and the heartache of feeling like an immigrant in her own country.
The Lost Apothecary by Sarah Penner|
(Available March)
It's hard to believe this is Sarah Penner's debut novel, as she whisks you away for hours, immersed in her incredible mystery that is searing with historical scenes and a psychological take on society. I feel so strongly about fierce females leading and supporting one another, so I was thrilled to be on this ride with her.
The Babysitter: My Summers With A Serial Killer by Liza Rodman and Jennifer Jordan
(Available March)
The true crime train is still going at full speed ahead … and this chilling part memoir, part crime investigation is the crash that will shock you. Set in 1960s Cape Cod, an idyllic beach town is anything but. Liza's young mom entrusts the handyman to watch her two daughters at night as she works as a dancer. They know him as the nice man who bought them popsicles. But, he wasn't. At all. What she discovers later will force you to ask "Do I really know those around me?"
Wilmington's Lie: The Murderous Coup of 1898 and the Rise of White Supremacy by David Zucchino
(Now available in paperback)
From Pulitzer Prize-winner David Zucchino comes a raw, heartbreaking look into our state's past. One of the most disturbing, though virtually unknown, political events in American history, the massacre that was witnessed and overlooked by the authorities is a gut punch. Wilmington's Lie will leave you feeling ashamed and sickened – but hopefully that is where the healing starts.
COOKBOOKS
I love all books, but two of my favorite cookbooks are Sara Foster's Foster's Market Favorites and Vivian Howard's This Will Make it Taste Good – both will always have a place on my home shelves as they are my cooking go-tos. Filled with recipes I make again and again, they contain some of my family's favorites. The brownies, R-rated onions, chicken pot pie, and "The Little Green Dress" are so, so good! You'll definitely want to pick these up and give these delicious recipes a try.
The new cookbook on my radar – part of The How Not To Die series – The How Not to Diet Cookbook: 100+ Recipes for Healthy, Permanent Weight Loss by Michael Greger, MD, FACLM is filled with life hacks not for dieting, but rather how to be a food ninja when it comes to making healthy, satisfying, delicious food for the long haul. Feel better, look better, and live a long life this year!
Suzanne Lucey
Suzanne, along with her husband, Dave, owns Page 158 Books, located at 415 S. Brooks St. in Downtown Wake Forest.