Good Reads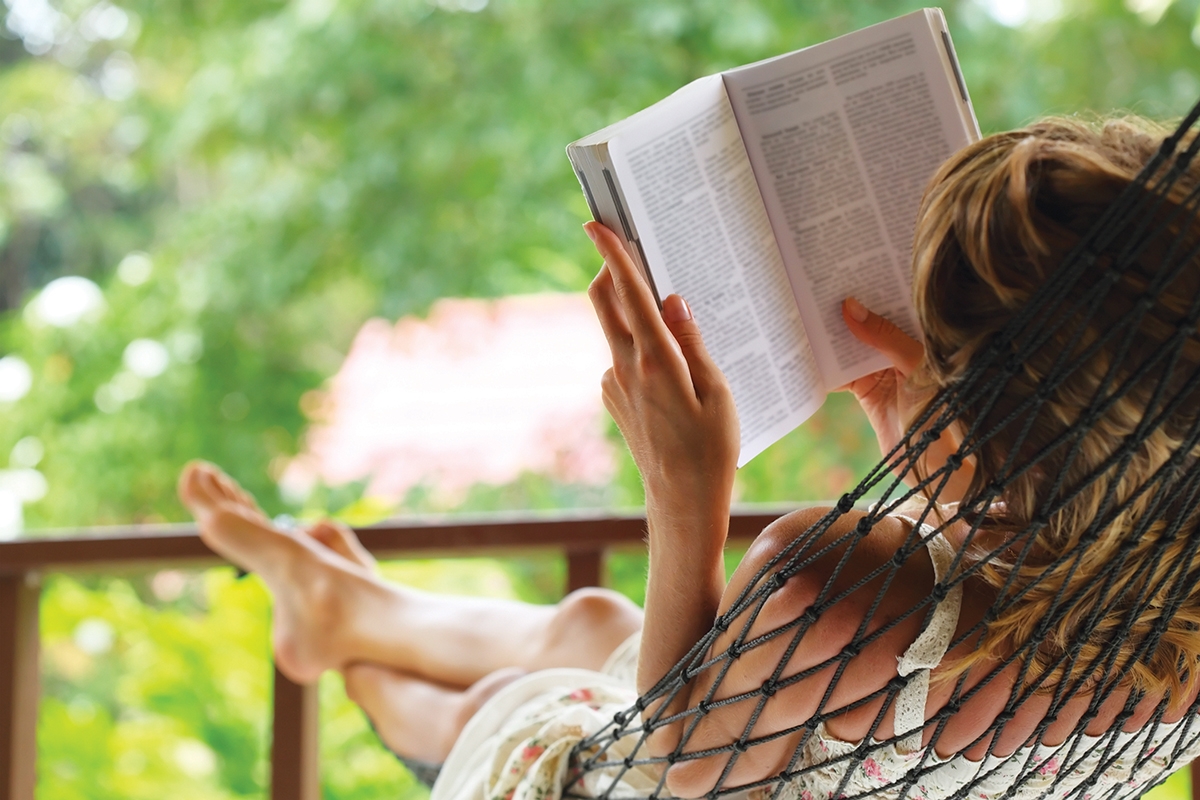 While we are all adjusting to a socially-distant life and daily changes that we never imagined keep on happening, one thing remains the same – the escape a good book provides. Losing yourself through the power of words offers a sweet escape from the norm (or, should I say, not-so-norm these days). With all the uncertainty we are facing right now, there has never been a better time to lose yourself in a book. Following are some great recommendations to help build up your possibly-depleted-due-to-quarantine library.
CHILDREN
Grumpy Unicorn Hits the Road by Joey Spiotta
(Available in August)
Grumpy Unicorn is back in his first graphic novel. But this time, he's bored. Really bored. And what's a unicorn to do when the town he lives in has nothing fun to do? Hit the road in search of adventure, of course! In this laugh-out-loud story, Grumpy sets off to find something, or someone, that doesn't totally annoy him. And he sort of succeeds. According to publisher Scholastic, "Everyone's favorite magical grouch … introduces us to his friends like Sassy the Sasquatch and Jack the Jackelope, takes us camping on road trips, causes a major dust-up at a museum, and more!"
ABCs of Biochemistry (Baby University) By Cara Florance
(Available in August)
Written by a biochemist and a mother of two girls – who, according to her author description on Amazon.com, "sometimes claims to be the mother of several catalytic RNA sequences she found while earning her doctorate in biochemistry at the University of Colorado, Boulder and did research in astrobiology while earning a BS in chemistry from Iona College, and consults every now and then for the family radiation detection, decontamination, and decommissioning business" – the bestselling Baby University books are perfect for parents in the STEM field. With ABCs of Biochemistry, you can now explain to your children – and those of us outside that field – just what biochemistry is by sharing a new world of amino acids, enzymes, and so much more with this easy-to-read book.
Dog Man: Grime and Punishment by Dav Pilkey
(Available in September)
From the bestselling creator of Captain Underpants comes the next great Dog Man adventure. As described by Scholastic, "The Supa Buddies bamboozled the baddies, but all's not right in the world. Dog Man has a new problem to pound, and he's going to need his entire pack to help him. Will he go barking up the wrong tree?" This latest installment of the wildly popular series is a hilarious and punny read that kids and parents will enjoy together.
Everything Awesome About Sharks and Other Underwater Creatures! by Mike Lowery
(Available early fall)
According to Scholastic, "Did you know that sharks can be as small as a banana, or bigger than a bus? Or that whale sharks have more than 3,000 teeth? Did you know that giant squids have eyes the size of dinner plates? Or that clownfish are protected by snot armor? Find out all this and more, in this comprehensive, hilarious underwater deep dive!" This full-of-facts book is perfect for the young shark enthusiasts in your life – enjoy watching them excitedly uncover the, as Scholastic continues, "wealth of weird, wacky, and wild facts about sharks and underwater creatures" found on every page.
YOUNG ADULT
The Radium Girls: Young Readers' Edition – The Scary but True Story of the Poison that Made People Glow in the Dark by Kate Moore
(Available in September)
We all know the dangers of radium – now. Back in the early 20th century, people thought it was a miracle … they drank it, put it on their skin, and hundreds of young women were thrilled to spend their days painting watch dials with glow-in-the-dark radium paint – that is, until they started suffering from a mysterious illness. And as corporations tried to cover it up, these shining girls found themselves at the heart of a deadly scandal. An inspiring non-fiction book, this young readers' version of the New York Times and USA Today bestseller tells the true story of these incredible glowing girls.
Punching the Air by Ibi Zoboi and Yusef Saleem
(Available in September)
Described on publisher Harper Collins' website, "From award-winning, bestselling author Ibi Zoboi and prison reform activist Yusef Salaam of the Exonerated Five comes a powerful young adult novel about a boy who is wrongfully incarcerated … With spellbinding lyricism, this novel is written in verse and tells a moving and deeply profound story about how one boy is able to maintain his humanity and fight for the truth, in a system designed to strip him of both."
J: An Adaptation of Little Women (Sort Of) by Kathleen Gros
(Available in September)
This relatable, modern-day graphic novel retells Little Women in such a creative way, placing Jo as an eighth grader, who, along with her sisters, is getting used to a new normal as their mother works overtime as a nurse and their father is deployed overseas. This must-read adaptation explores identity, friendships, and new experiences, and what it takes to figure out who you are.
ADULT
Underland: A Deep Time Journey by Robert McFarlane
(Available in August)
Discover the Earth's underworld via Robert McFarlane's finely tuned descriptions and narrative found throughout this book. You'll quickly find yourself wanting to discover everywhere he has traveled – including "… Norwegian sea caves, to the blue depths of the Greenland ice cap, to a deep-sunk 'hiding place' where nuclear waste will be stored for 100,000 years to come." The uniquely meditative and philosophical Underland reiterates that we have so much to learn from our earth.
A Better Man by Michael Ian Black
(Available in September)
Comedian Michael Ian Black shares his poignant side in this refreshingly honest book where he details his complicated relationship with his own father, and guides his teenage, college-bound son through letters on how to be a better man. This book relays his message about how being kind is the way society and life need to be for future generations. This heartfelt part-memoir, part-advice book makes a wonderful gift – for boys, men, and anyone who loves them.
Everything Beautiful in its Time by Jenna Hager Bush
(Available in September)
To say that Jenna Hager Bush looked up to her beloved grandparents is an understatement. As the former first daughter and granddaughter eloquently shares moving, humorous stories about them in Everything Beautiful in its Time, it quickly becomes apparent that they were incredible forces in her life, steering her and her family with integrity and wisdom. You will find yourself laughing and crying as you read the many love-filled stories, anecdotes, and lessons throughout this celebration of the enduring power of family.
Anxious People by Frederick Bachman
(Available in September)
From the #1 New York Times bestselling author of A Man Called Ove comes another intense tale, this one about a man who loses his wife to his boss and then loses his job. Trying to stay in his two daughters' lives, he turns to what else? Bank robbery, of course. And then, hostage taker. How this poignant comedy unravels will leave you sympathetic and riveted, with a gentle reminder to show compassion for the anxious people encountered every day.
Before She Was Helen by Caroline B. Cooney
(Available in September)
Wow, this is a thriller like no other! Caroline B. Cooney has been a master of thrillers for quite some time, and her newest work will not disappoint. When protagonist Clemmie, who is leading a double life in South Carolina, checks on her neighbor, she spots a beautiful piece of art and snaps a picture of it, sending it to friends. What she doesn't know is the irrevocable error of forwarding it opens up a trail of deceit and murder. This quirky, character-driven mystery will certainly make your head spin.
Suzanne Lucey
Suzanne, along with her husband, Dave, owns Page 158 Books, located at 415 S. Brooks St. in Downtown Wake Forest.