Good Reads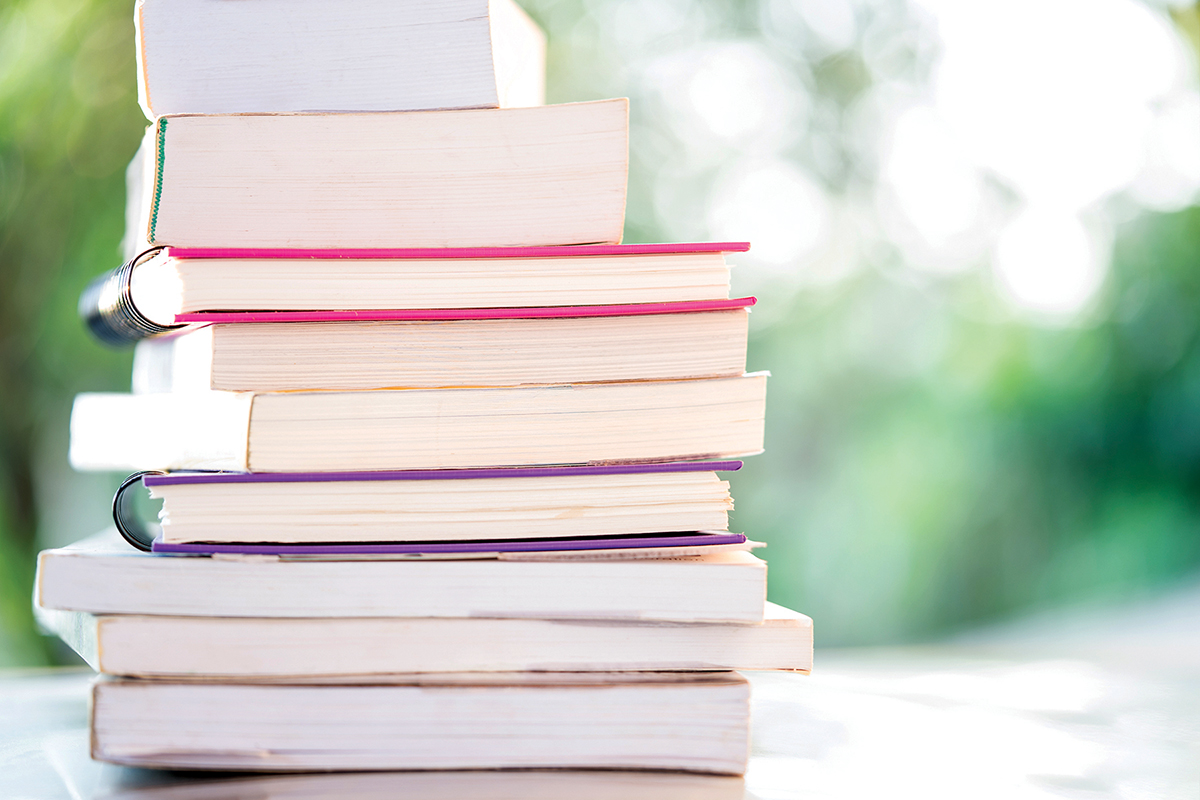 The warm weather of spring offers the perfect opportunity to get outside and take advantage of the sunshine on our faces. It encourages us to get some outdoor exercise like riding a bike or going for a long walk, helping to get our bodies back in shape after enjoying the comfort foods of winter. Spring is also a great time to exercise our minds and get them in shape as well – what better way to give our minds a good workout than with a good book? Here are some of my recommendations for you to enjoy this season.
CHILDREN
Don't Blink, by Amy Krouse Rosenthal (Ages 3-7)
For the little reader in your life who may have a hard time falling asleep, Don't Blink is a playful, interactive story that is narrated by a cheeky stuffed owl and is guaranteed to make bedtime easier and more fun. How, you ask? If you can avoid getting to the end of the book, you can avoid bedtime … but, each time you blink, you have to turn a page – that's the rule! So, whatever you do, don't blink.
How To Code A Sandcastle, By Josh Funk (Ages 4-8)
(Available May 5, 2018)
All summer long, protagonist Pearl sets out to build the perfect sandcastle that will not be destroyed by the beach environment (think out-of-control Frisbees and pesky puppies). Running out of options, she sits down with her friendly robot pal Pascal, and using simple math and fundamental computer coding, comes up with the perfect plan. With its humor and vibrant artwork, How To Code A Sandcastle is a great way to introduce kids to the fun of coding.
Baby Monkey, Private Eye, by Brian Selznick (Ages 4-8)
From the author of Hugo Cabret and The Marvels comes Baby Monkey, Private Eye, a funny and smart book about a monkey … who is a baby … and who is a private eye. This chapter book is geared to the beginning reader, and with its creative illustrations and unique concept of monkey-solving investigations, is sure to inspire.
Peanut Butter and Jelly, by Ben Clanton (ages 6-9)
The much-anticipated third graphic novel in the "A Narwhal and Jelly Book Series" is finally available. Yes, Narwhal and Jelly are back with their positive thinking, imagination, and joyfulness. This time, Narwhal has a new obsession with – you guessed it – peanut butter. This book is about trying new things and accepting who we are. Peanut Butter and Jelly, with its simple and witty storyline, is perfect for young, independent readers.
Ice Wolves, by Amie Kaufman (8-12 years)
New York Times bestselling author Amie Kaufman introduces an electrifying new series for young readers about Rayna and Anders, orphaned twins living on the streets of a city guarded by ice wolves against the threat of their sworn enemies, the scorch dragons. During a city ritual, their lives change as Rayna transforms into a scorch dragon and Anders, an ice wolf. Adventures, friendship, and the power of sibling love – all discovered throughout this heart-pounding, fantastical thrill ride of a story.
YOUNG ADULT
Dread Nation, by Justina Ireland
The Civil War is on hold as the dead begin to rise. Jane has been taken from the relative safety of her mother's plantation home to start training as an attendant at Miss Prescott's Academy for Young Women. The Native American and Negro Re-Education Act holds that the minority youth be trained in weaponry and manners to serve as the protectors of the upper class white families across the eastern states. Jane is a smart, sassy, and strong heroine whom you will continue to root for as she faces true horrors of humanity, far worse than the walking dead shamblers. Dread Nation is an important coming-of-age story about slavery and the years that followed.
Furyborn, by Claire Legrand
(Available May 22, 2018)
The two main storylines in Furyborn (Book 1 of "The Emporium Trilogy"), the must-read fantasy of 2018, take place 1,000 years apart and feature two fiercely independent young women. One is about the Sun Queen, the savior; the other about the Blood Queen, responsible for opening a gate to their world that lets in evil angels who have the power to take over the minds and bodies of the citizens. I'm afraid to share more as everything seems like a spoiler – you'll just have to read for yourself. Twists, turns, characters, action, world building, cool magic systems, suspense, friendship, romance, threats – you name it, and it's within the pages of Furyborn.
ADULTS
Enlightenment Now, by Steven Pinker
This witty, lucid, and enthralling non-fiction work of intellectual depth chiefly focuses on the enlightenment values of reason, science, and humanism that have led to scientific and moral progress, and the notion that the embracing of these values will continue the trend. This, as opposed to counter-enlightenment values (religious faith, nationalism, tribalism, relativism, declinism) is the recipe for the maximization of human flourishing and the minimization of human suffering.
Bring Me Back, by B.A. Paris
Another thrilling page turner by the author of Behind Closed Doors, Bring Me Back starts off with a young couple, Finn and Layla, vacationing in France when they stop for gas. When Finn returns to the car, his love has disappeared, never to be seen again. Ten years later, questions are raised and strange things are happening. Is she alive? Is whoever took her playing games? This can't-be-put-down psychological thriller will have you questioning everything and everyone until the very end.
Children of Time, by Adrian Tchaikovsky
Our sci-fi club's favorite book of the year, Children of Time is about a race for survival among the stars. Humanity's last survivors escaped Earth's ruins to find a new home … but when they find it, can their desperation overcome its danger?
Brush With Death, by Ware Wilkins
Raleigh's own fantasy author Ware Wilkins has launched a new series ("The Sadie Salt Series") that is flying off the shelves. Brush With Death, featuring paranormal dentist (yes, you read that right) Sadie Salt, is a sarcastic, dark, and funny urban fantasy that takes place in the Blue Ridge Mountains and centers around her many misadventures.
Suzanne Lucey
Suzanne, along with her husband, Dave, owns Page 158 Books, located at 415 S. Brooks St. in Downtown Wake Forest.