Good Reads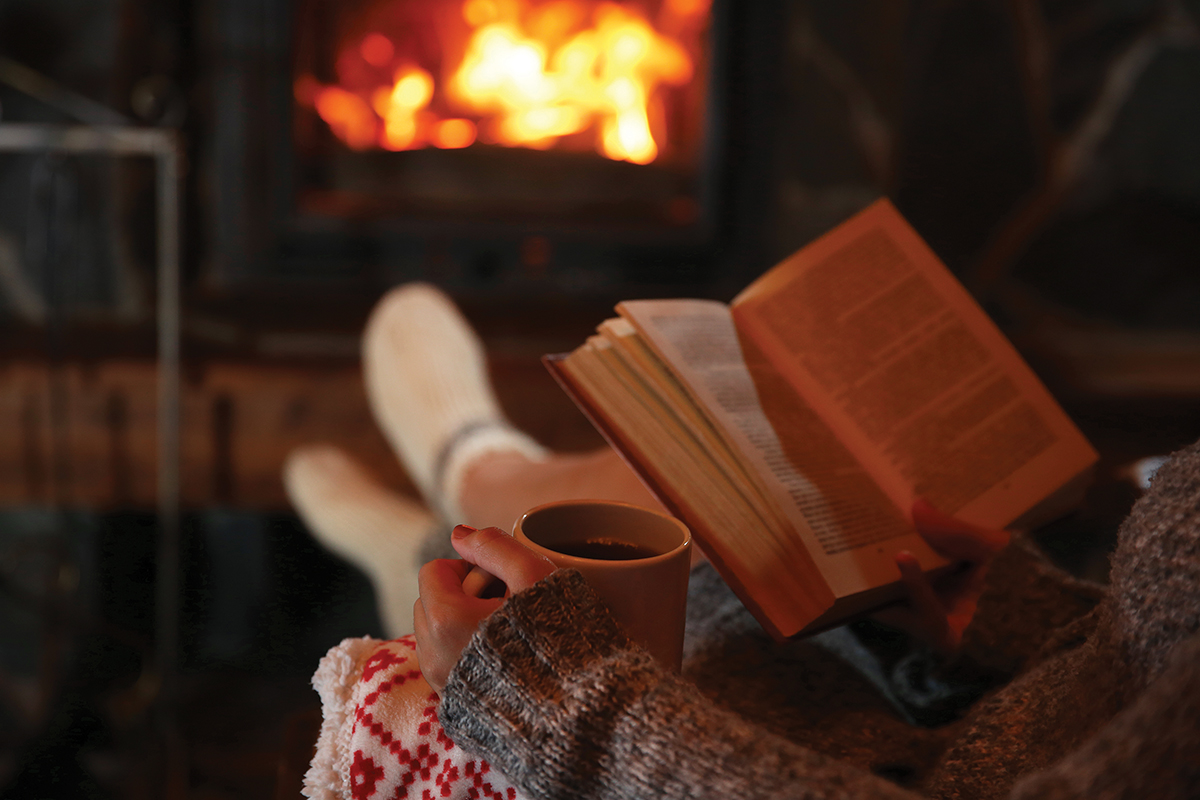 Who doesn't love a good book? In today's digital world, isn't it nice to curl up on the couch on a cold winter's evening, the fire roaring, a glass of wine or a cup of hot chocolate in one hand, and a good novel in the other? And what about sharing the love of words with your little ones as they are cuddled up snug as a bug in bed, hanging on every word of that classic children's tale you're reading out loud? How does it feel to watch your teen put down his or her smartphone or tablet to pick up a book? Ah – the magic of the written word.
If you're looking for the latest and greatest books to keep you or your children entertained while stuck inside this winter season, I've got you covered.
AGES 5+
I Am Jim Henson, by Brad Meltzer
Adult mystery writer Brad Meltzer brings to life legendary people in his Ordinary People Change The World series. Introducing Jim Henson to a new generation of Muppet lovers, this book shows the character of the man and his message of kindness.
The Legend Of Rock Paper Scissors, by Drew Daywalt
Telling the long-forgotten "truth" behind the game "Rock, Paper, Scissors," this meant-to-be-read-out-loud book will keep adults and kids spellbound. Epic battles and relatable puns make this book a treat for all.
AGES 9 AND UP
Serafina and The Black Cloak, by Robert Beatty
The first book in a series of three, Serafina and the Black Cloak features a young girl secretly living in the basement of the Biltmore Estate in Asheville amid the grandeur of the Gilded Age. Join Sera-
fina on her journey as she explores the strange mystery of her own identity and as she discovers a forgotten legacy of magic in this page-turning mystery that is full of imagination.
Land of Stories Series, by Chris Colfer
Boys and girls alike love these stories of fiction, fantasy, and adventure by the actor from the TV show Glee. Putting fairy tales in a whole new light, the Land of Stories follow twins Alex and Conner Bailey as they transcend from the real world into one where they come face-to-face with the fairy tale characters they have only read about. All in the series are recommended, but the sixth and final book in this series – Worlds Collide – is a must read.
AGES 14 and Up
Turtles All The Way Down, by John Green
John Green articulates the struggle of OCD and anxiety in such a beautiful and understandable way in this novel. As with his many other popular books, be sure to have a box of tissues nearby.
Warcross, by Marie Lu
This magically-written novel of fantasy is set in a future world where video games and real-life interface. Sure to blow his or her mind, Warcross is a must-read for your young adult fantasy/sci-fi fan.
ADULT
One Good Mama Bone, by Bren McClain
Grab that blanket and a cup of tea while you linger through this tale of a mother's fierce love for her son. Undeniably beautiful and heartbreaking all at once, One Good Mama Bone is a wise and powerful must-read that will have you both laughing and crying as you savor the compelling story from beginning to end.
Gradle Bird, by JC Sasser
Gothic Southern horror at its best, Gradle Bird is the gripping story of a young girl growing up with her grandfather in Georgia. This enthralling tale that you won't want to put down will keep you guessing until the very end.
Leonardo DaVinci, by Walter Isaacson
This masterful, intimate portrait of the creative genius and one of the world's great innovators is taken from thousands of pages of his personal notebooks, but is spun in such a way that you feel as though he could leap off the pages.
Suzanne Lucey
Suzanne, along with her husband, Dave, owns Page 158 Books.