Going (Micro) Green!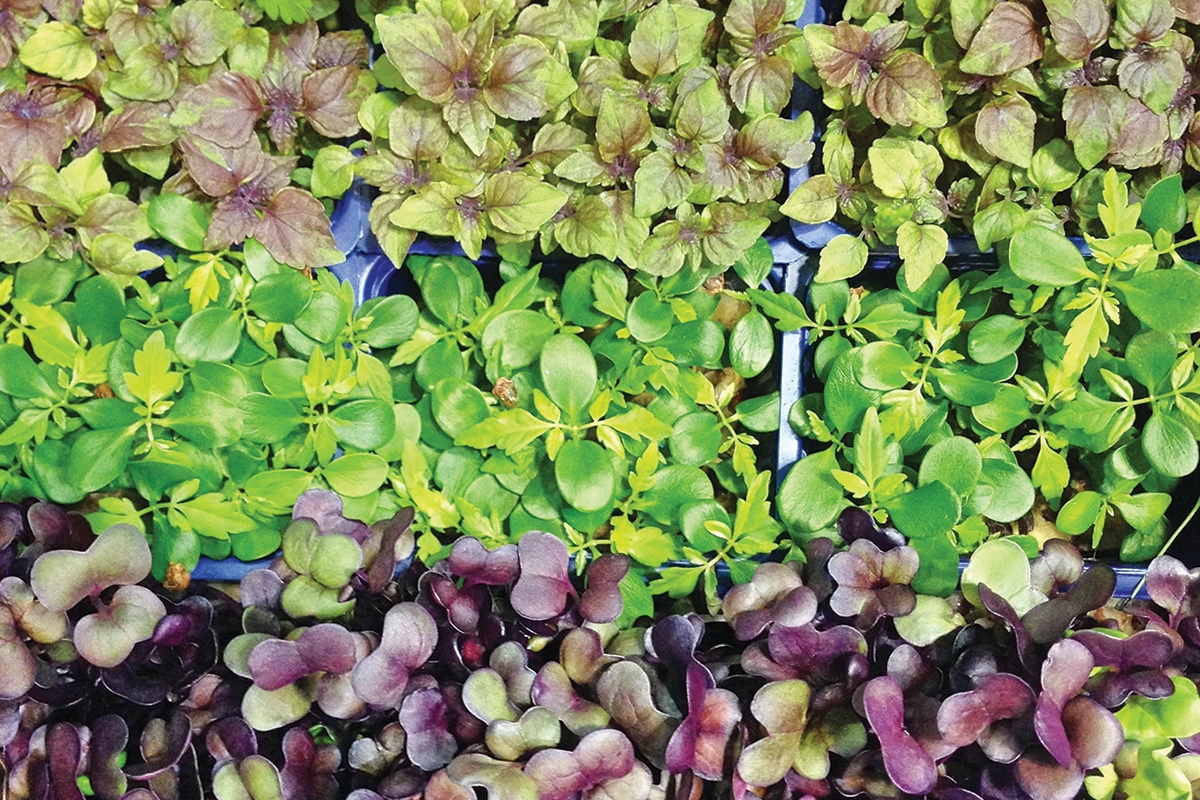 Spring is such an exciting time – the winter chill is finally gone, flowers are blooming, and we all have a renewed sense of wanting what's fresh and healthy. Now that area farmers markets and neighborhood produce stands are in full swing, there is no better time to dive in and experiment with all the beautiful produce that's available. Some of their greatest offerings are the amazing selections of leafy greens and baby lettuces. If you are still reaching for the traditional head of Iceburg lettuce, then it's time to stop the madness!
By now you've no doubt discovered the magic of kale and arugula and all the wonderful array of baby greens that flood the aforementioned farmers markets and produce departments. While these little beauties still deserve a prominent spot on your dinner plate, you should also know there are new little green gems that are taking the culinary world by storm.
They say the best gifts come in small packages – and microgreens do not disappoint. These little darlings are nutritional powerhouses and are so incredibly versatile that you'll want to incorporate them into your food repertoire as often as possible. Though they likely haven't hit your favorite grocery store just yet, you can find them at farmers markets – and there are a growing number of local microgreen farmers that are blazing the trail to bring these babies into the mainstream. Chefs in restaurants, big and small, are also integrating them into their menus with great acclaim.
So, what exactly are microgreens? Aside from being the cutest little greens in the market, microgreens are the shoots of future greens like arugula, cabbage, and kale, and your favorite herbs like basil and dill ... even carrots and radishes start small and make the most delicious little greens. They offer a much higher nutrient density than their more mature counterparts, and provide tremendous flavor, gorgeous color, and a terrific texture to any dish. I'm not going to lie – they are not your cheapest ingredient, but fortunately a little can go a long way. If you are lucky enough to have access to microgreens, I assure you that they can be used in the kitchen in many ways, so you are sure to get your money's worth.
To retain their full nutrient punch, consuming microgreens raw and freshly cut is your best bet. They make the most beautiful salads and are a great addition to many veggies, pairing just as wonderfully with tomatoes and cucumbers as they do with potatoes. They are a gorgeous garnish for omelets, avocado toast, and your favorite sandwiches. I also love to use them in quiches and frittatas or stir them into pasta just before serving. Grilling fish or steak this weekend? Top it with a little bunch of this yummy goodness.
Whether you are choosing tasty little microgreens or mature leafy greens, remember that both offer so much in the way of benefits – they are high in vitamins, especially A and C, and antioxidants with cancer-fighting properties, vitamins, and fiber. There are so many creative and simple ways to prepare these garden beauties and the boundless varieties will make it fun to experiment and introduce your family to a new way of "going green." Because you don't want to diminish the flavor punch that they deliver on their own, the adage "less is more" is really important here – there is no need to overdress or add excessive ingredients. Simply let them shine with just a hint of adornment.
The bottom line is that there are so many ways to use these beautiful and delicious greens for added pep to your spring menus. So be sure to stop by your favorite farmers market this weekend and reach for something new. You'll be sure to delight your palate while giving yourself a nutritional bump you can feel good about.
Stacey Moritz
Owner of The Lemon Tree Cafe, located at 113 S. White St. in Downtown Wake Forest, offering freshly prepared salads, pastas, soups, and take-away fare.