Going Green
Celebrating St. Patrick's Day In Style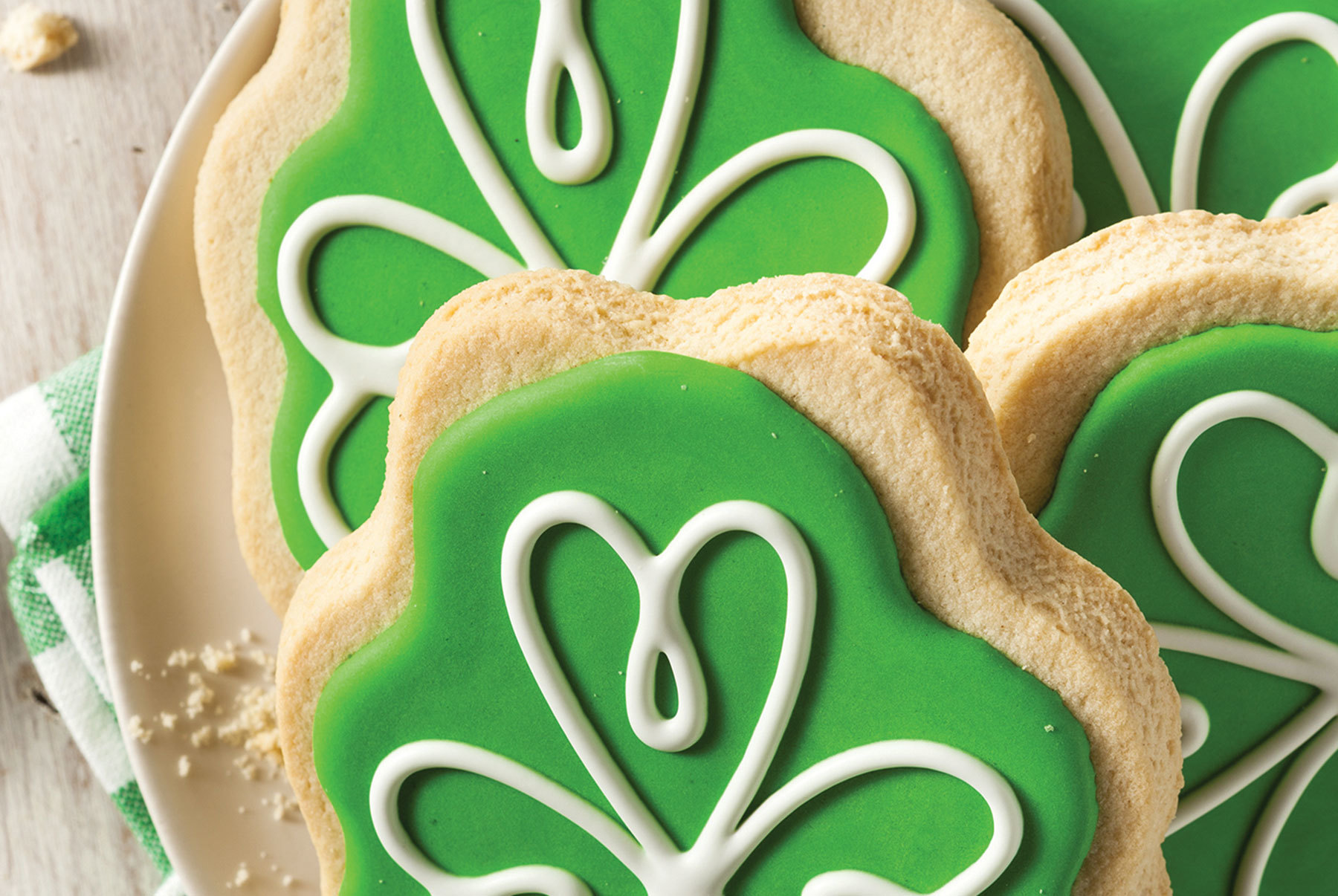 For many in the Triangle area, St. Patrick's Day – a cultural and religious celebration held every March 17, the traditional death date of Saint Patrick, the patron saint of Ireland – is a day of revelry and celebration of the heritage and traditions of the Irish culture. But if your last name isn't O'Brien, Callaghan, or O'Connor, there's no need to worry – everyone can be Irish on St. Patrick's Day!
And there's no reason to leave the Triangle to celebrate the traditions of this festive holiday. Go ahead and mark your calendars for a couple of upcoming local events you won't want to miss (and don't forget the green, or you risk being pinched!):
– The Raleigh St. Patrick's Day Parade and Festival: March 11, starting at 10:00 AM in Downtown Raleigh.
– "In Search of Leprechauns": March 17 at Historic Yates Mill County Park (4620 Lake Wheeler Road in Raleigh; the time for this event was yet to be determined as of our press time). Your young lads and laddesses will enjoy building leprechaun traps and listening to leprechaun stories at this family-friendly festivity.
To help celebrate St. Patrick's Day, many local Irish restaurants serve staples such as shepherd's pie, bangers and mash, corned beef and cabbage, fish and chips, and even Irish breakfasts. But if Irish beer is what tempts your taste buds, a variety of stouts and ales are served at area pubs and sold at local and international grocery stores.
If you'd rather celebrate St. Patty's Day in the comfort of your own home, local international stores also sell glassware such as beer boots and steins to make you feel like you're in the motherland. But if beer isn't what you fancy on this festive day, maybe a hot cup of Irish coffee or tea will whet your whistle.
Green frosted cupcakes and theme-decorated cookies are easy and tasty sweet treats that you can make yourself, or can be picked up at any local bakery; but for a more authentic treat, visit a local international store for sweets such as scones and chocolates, or indulge in a little soda bread to enhance your Irish stew.
Speaking of Irish stew ... if you weren't lucky enough to inherit your Irish ancestors' recipe, or recipes for their other Irish dishes, but are feeling the itch to concoct a few to celebrate St. Patrick's Day, thankfully you don't have to look far. Simply research options online at sites like Pinterest or your local bookstore.
If celebrating at home, be sure to get your children involved in the decorations and festivities. Local party stores provide adornments such as balloons, streamers, and signs and centerpieces featuring green shamrocks, leprechaun hats, and pots of gold. Looking for special treats for giveaway bags for your wee ones? Pick up some shamrock pencils, leprechaun and fairy stickers, or gold-foiled coin chocolates – a gift from a lucky leprechaun. More crafty decorations such as DIY tabletop topiaries can be simply created by items found at arts and craft supply stores.
Another great crafty idea for bringing children into the celebration is creating Irish fairy gardens. These mini villages can be built from scratch using miniature homes, rustic bicycles, fences, chairs, carts, tables, benches, figurines, and the like. They can be developed in the corner of a garden or in a pot of dirt. Supplies can be purchased online or at local arts and crafts shops or hardware stores. These fun fairy gardens will help to keep you and your little ones in the St. Patrick spirit all year long.
A great way to end your St. Patrick's Day celebration with your wee ones is story time featuring this special day. Check out the following sampling of books that are available at your local library, bookstore, or online: The Night Before St. Patrick's Day by Natasha Wing; The Story of Saint Patrick by James A. Janda and Christopher Fay; How to Catch a Leprechaun by Adam Wallace; Leprechauns and Irish Folklore: A Nonfiction Companion to Magic Tree House #43: Leprechaun in Late Winter by Mary Pope Osbourne and Natalie Pope Boyce; Great Irish Legends for Children by Yvonne Carroll; Irish Fairy Tales (Dover Children's Thrift Classics) by editor Philip Smith; Traditional Irish Fairy Tales by James Stephens; and The O'Brien Book of Irish Fairy Tales and Legends by Una Leavy.

The aforementioned fares and brews are available all year long at local pubs, and area Irish stores feature gifts such as Celtic jewelry and decorations, Irish blessings, Irish porcelain, Claddagh rings, and more, making it easy to keep the Irish in your heart until next St. Patrick's Day. In the meantime, enjoy this St. Patrick's Day and may you find a pot of gold at the end of a rainbow.