Go Back Outside
BECAUSE A YARD IS A TERRIBLE THING TO WASTE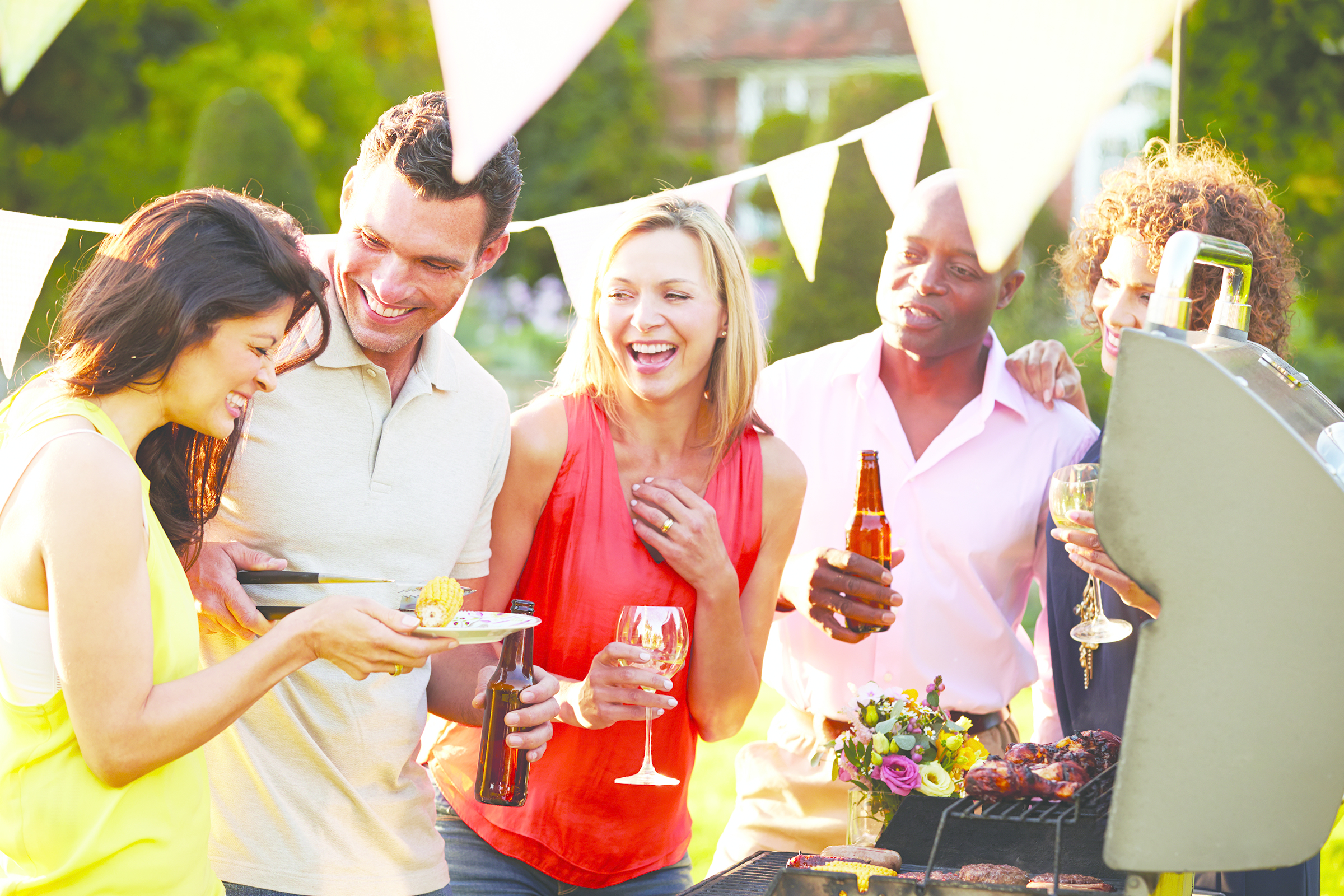 Did you know that the average American spends 93% of his or her life inside? Maybe those people don't live around here! Living in North Carolina, we are blessed with a warm southern climate. Spring usually comes early and winter ends late. We truly live in a great region to be outdoors, and 2016 is shaping up to be exceptional. According to The Old Farmer's Almanac, this year will offer a slightly cooler summer and a warmer than usual fall – and Wake County is the perfect place to enjoy it.
Did you know that Wake Forest in particular has over 561 acres of parks, open spaces, natural land, and trails? This includes five baseball/softball fields, three soccer fields, one public pool, six picnic areas, eight playgrounds, and eight lighted tennis courts. Bottom line is that Wake Forest, along with the rest of Wake County, offers unlimited opportunities for family fun outdoors.
But for personal and family enjoyment, are you fully utilizing the one open space closest to your home – your backyard?
My husband Rich and I are in the business of helping people enjoy being outside. The vast majority of our time is spent treating yards to rid them of pesky mosquitos. Since our mission is "making outside fun again," I thought it would be fun to share ideas on how to better use our yards for family events, neighborhood parties, and exciting warm-weather activities for our kids.
A backyard is a terrible thing to waste, but is a great place to play, garden, or entertain. Over the years, I have seen people host some really creative events in their backyards. I would like to share some with you now, as well as ideas I have found on websites like Pinterest, Southern Living, and Better Homes and Gardens.
Theme parties are always great fun. For example, my good friend Stephanie has made an annual event from an idea she found way back when in the August 2006 issue of Southern Living called "Ears and Beers." She has each guest bring ears of corn and their favorite beverage. Stations are set up to shuck, clean, and prep the corn for grilling. She then lays out a selection of homemade butters and spreads, like roasted garlic-red pepper butter, smoky chipotle-lime butter, or her spicy Wasabi spread. This late afternoon gathering really gets neighbors socializing as they shuck and grill fresh corn.
If corn isn't your thing, then perhaps consider hosting a "Make Your Own Pizza" party. This fun event will surely engage your guests as they create their own pizza. All you have to do is provide the dough, sauces, toppings, and of course, the grill.
The Internet has a wealth of ideas to help inspire you – from a "Wing It" party where guests brings their favorite chicken wings to a chili cook-off to a seafood boil. There are even creative and unique ideas for celebrations like graduations, engagements parties, or the 4th of July. You'll even find unusual events like a Kentucky Derby party where your menu and decorations will make everyone feel like they really have gone to Churchill Downs to watch the race.
Consider a recurring event that you and your friends take turns hosting. For example, throw a "Wine Tasting on the Deck" gathering each month, with each host picking that month's theme, such as sampling different wines from one region; tasting varietals that are produced in different regions; trying wines horizontally (such as 2012 Chardonnays); or experimenting with a selection of wines from a single winemaker. Not a big wine fan? You can certainly extend this same idea to other items like beer, chocolate, or cheese.
Want to include the kids in your backyard fun? Then perhaps an outdoor movie night, a S'mores party, or even a neighborhood cornhole tournament would be up your alley.
While we are on the topic of kids, I recently read that only 6% of children ages 9 to 13 play outside on their own in a typical week. What better way to motivate your kids to turn off the gaming device and get outdoors than by organizing a backyard event for them? You do not need to be extravagant; set up a giant bubble station using a kiddie pool, hula hoop, soap, and distilled water. How about a giant Jenga set made from cut up 2x4s? Or help the kids cool off with a water balloon piñata. You can find these and other great ideas on sites like VIRALNOVA or Brit+Co.
Finally, what better place to "grow" special family memories than in a family garden? Gardening with your kids is a great way to bring the whole family together this spring.
Our homes are the most important investments we will ever make, and that includes the indoor living spaces as well as the outdoor. These outdoor spaces have unlimited potential – they can be places to gather with friends and family; host creative and unusual events; and have fun with our kids. Remember – a yard is a terrible thing to waste ... so what are you waiting for? Go back outside! 
Side note: With current events in public health and safety in mind, I must mention the Zika virus. With the increasing press coverage, concern and interest is growing. According to the Centers for Disease Control and Prevention (CDC), as of March 9, five cases were reported in North Carolina, although all were associated with travel and not acquired locally. While I am not an expert on Zika or any other mosquito-born viruses, I recommend visiting http://mosquitojoe.com/zika-virus for information and useful links to additional resources.

Margarita Cohen
The owner of Mosquito Joe of Raleigh, Durham, and Chapel Hill, making "Outside Fun Again" with mosquito control treatments for residential and commercial customers. For more information or to schedule an appointment for treatment, call or visit their website.