GET YOUR VEGGIES ON
How To Satisfy Both The Vegetarian And The Meat Lover In Your Family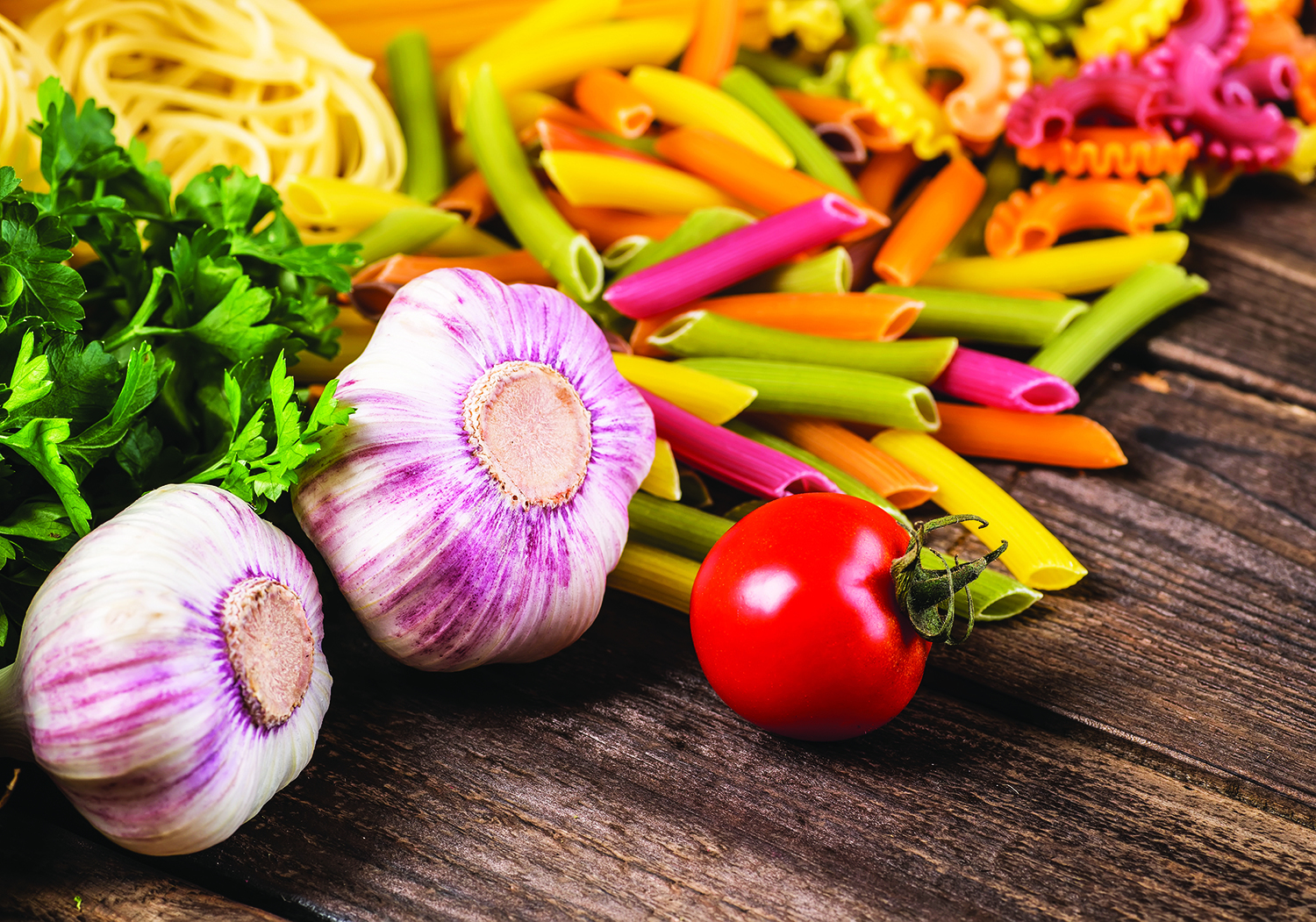 Not only has summertime brought with it lots of sun and rising temperatures, but a little change at my house as well. Over the last few months, one of my daughters has slowly been transitioning away from a meat-based diet and has become a vegetarian, with the ultimate goal of becoming vegan by summer's end. It has been a journey not only for her, but for her me, her mama, who is challenged with being forever supportive of her endeavors while still managing to keep everyone's taste buds happy and fulfilled at the risk of running a short order kitchen. I've gotta say … it hasn't been that easy! Toss in the fact that we are a busy family with hectic schedules and it becomes all the more challenging to put together healthy meals that appeal to all and don't force everyone to adopt this new vegetarian lifestyle.
The good news is that cooking for her new lifestyle is easier in the spring and summer months, as I can be creative with the abundance of fruits and vegetables that grace the local markets and grocery stores. The challenging part is making sure that this growing teenage girl still gets the protein and energy she needs while adhering to her wish to maintain a plant-based diet. While it takes a little extra prep work and sometimes a few more pots and pans to wash, I've become much better at managing the mealtimes and keeping everyone happy. So if by chance you have a similar situation at your dinner table, I hope some of these ideas will help you manage a little easier.
Not surprisingly, some of my easiest go-to dishes involve pastas. It is pretty easy to come up with some great veggie-based dishes that form the perfect base for an entire meal. Simply add some roasted chicken or grilled seafood or meat to the dish for those who want it and voilà – dinner is served! Some of my favorite combinations include:
– Penne Primavera (with sautéed vegetables of your choice): I like garlic, onions, bell peppers, and broccoli. Simply add a little cream and some freshly grated Parmesan and toss with the pasta.
– Pesto Pasta: For a delicious dish that can be served hot or cold, take your preferred type of cooked pasta and toss it with a delicious pesto. Making your own is simple and you can use whichever herbs, fresh greens, and vegetables you like. Some of my favorites include basil, arugula, and lemon; kale and mint; or roasted tomatoes and basil. Your combination of choice and a little olive oil, garlic, salt, and a food processor are all you need.
– Roasted Tomato and Herb Pasta: Grab some fresh cherry tomatoes and halve them. Toss them with a little olive oil and roast them on the grill or on the stove until they are soft and a little blistered. Add a little minced garlic, a touch more olive oil, and a handful of your favorite herbs and toss with cooked pasta. All you need to do for the rest of your non-vegetarian clan is add some shredded roasted chicken or grilled sliced steak or your favorite seafood, along with a simple salad and bread.
Stir frying is another great way to make everyone happy at the dinner table. All you need to do is stir fry your meats and veggies separately and serve them atop a bed of steamed or fried rice or noodles for a one-dish meal that satisfies all your family's stomachs.
If you are craving Mexican, make-your-own burrito bowls are a fun way to put a spin on taco night, again pleasing both the meat eating and non-meat eating crowd. Steam some rice and offer a selection of black and pinto beans, fresh tomatoes, cilantro, avocado, and chili peppers and some cooked steak and/or chicken and let everyone create their own personal entrée. Drizzle with a little sour cream and salsa and you have a perfect meal on a busy summer night.
Grains like quinoa are great additions to mealtime because not only do they pack a nutritional punch – helping us provide our daughter with the nutrition her growing body still needs – they are also delicious in salads, as a stand-in for rice or pasta, and are yummy served hot or cold.
Beans have also been a huge help. They are a great source of protein, keep you full longer, and can adapt to a huge array of preparation. Some of our favorites include:
– Chickpea and kale salad with quinoa tossed with chopped bell peppers, onions, and a light curry spiced vinaigrette;
– Black bean and roasted corn salad tossed in a cumin and lime dressing (add some cooked saffron rice for a one-dish meal);
– Greek salad with white beans and couscous in a red wine and oregano dressing.
I have to admit that it's been a lot of fun being creative and it's been good to sneak some
new veggies into the rest of my brood. And it's also given me and my daughter some extra special bonding time, which at the end of the day, is what I have enjoyed the most.
Stacey Moritz
Owner of The Lemon Tree Cafe, located at 113 S. White St. in Downtown Wake Forest, offering freshly prepared salads, pastas, soups, and take-away fare.