Gardening Guru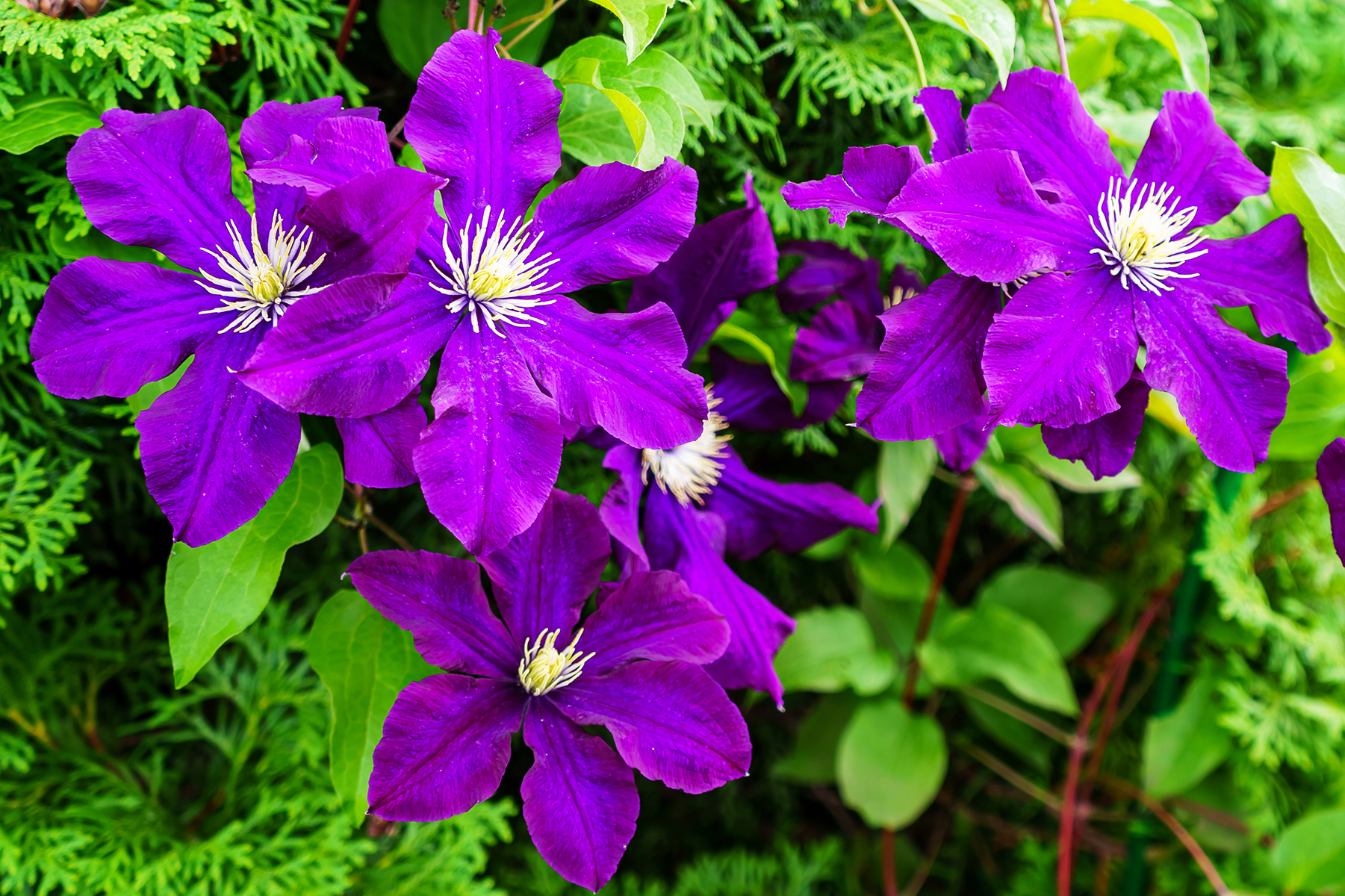 Happy spring gardening friends! We are well into our local planting season and are enjoying the warm weather that comes with it. Of course, with all gardening seasons, there is work to be done, so let's talk about that a little bit.
You may recall from my last article that I touched upon soil testing. As of April 1, soil tests are available for free through November 30. If your soil is not healthy, your garden will not be the best it can be. If you have not tested in the past couple of years, your soil is due for a retest. Results will aid you in making the right decisions about fertilizing and soil amendment, as well as help with informed plant selection. Sample boxes can be picked up at our local extension office or the NCDA Agronomics Lab on Reedy Creek Road in Raleigh. Soil test kits are also available at any "Ask the Master Gardener" tent you might run across at local farmers markets or spring events throughout our community.
Speaking of community events, we are in the throes of one of my favorite times of the year – plant sales season, particularly via area high schools' FFA Clubs. These help students learn about agriculture, while raising funds for these wonderful programs and providing lovely blooms for buyers – a win-win for school programs and local gardeners. I find they offer a great selection of annuals, perennials, and succulents, and even after years of gardening – or plant collecting, as it should truly be labeled – I am always pleasantly surprised to find something new each season. Local garden clubs also host fundraising plant sales in April and May. Many times, you can discover treasures from local established gardeners' personal gardens, which they have divided and potted at a great price, for you to enjoy in your own garden. Of course, you have to hit local garden centers for additional pops of color for your plant beds. After all, is there really such thing as too many plants?
For me, road trips with my garden club companions are also a staple each planting season. While we enjoy a periodic excursion a little ways from home, you certainly don't need to dedicate an entire Saturday for your gardening journey … you can scour the countryside where you're sure to discover lovely little places to purchase plants, trees, shrubs, flora, and more. Get out and enjoy the thrill of the horticultural hunt!
Now that you've determined that your soil is healthy and you're all set to visit a number of community plant sales and local garden centers, consider if you are gardening in sun or shade before actually purchasing. For sun, following are a few plants to consider.
Baptisia and bleeding heart are both early spring bloomers and will die back (or they do in my garden), but are beautiful, reliable color providers in the early garden. Clematis (pictured) is a must-have flowering vine with many blossom shapes and colors; iris is easy to grow and blooms in colors galore; and as the season progresses, daylilies are hardy and reliable, and their colors are endless. Additionally, coneflowers and black-eyed Susans are a sun garden must. Incorporate some bee balm, foxglove, and salvia into your sunny spring garden, as they are quite lovely and their pollinators will love visiting your garden. If you are planting in mass or a border, be certain to read the tag material that comes with each plant. Knowing a bit about the plant's habitat will help you place it for success and enjoyment. If your garden tends to be a bit more shady, azaleas are vibrant, easy-to-care-for, shade-loving, under-plant options. They come in a variety of colors to match any garden décor; consider rebloomers, such as Encore, for gorgeous garden color. No afternoon sun? You may want to incorporate some hellebores, heuchera, and astilbe. They are entirely different and each brings their own fun to the garden party.
While out scouting for plants, consider including a variety of annuals for lasting color throughout the spring season. Personally, I love coleus, not just for its flowers, but also beautiful, all-season foliage. Good for use in sun or shade, there are cultivars for each and colors across the spectrum. Plant with begonias, ferns, and caladiums for a shade garden riot; pop in a hosta or two, and you have a lovely garden landscape.
While creating your spring garden oasis, don't forget about your garden containers – those wood, wicker, metal, terra cotta, and stone containers adorning your front porch or your back patio, or nestled in your plant beds, conveniently and beautifully displaying your favorite plants and flowers. Choose colors that shout to you and select pots that complement your garden and outdoor décor. I love a tree (think Japanese Maple) or shrub (like a variegated boxwood) in a large pot, underplanted with vivid annuals and perennials. When I bore of it in one spot in the garden, I can easily move it to another – voila, it's new again! Once spring and summer have passed, I simply replace the annuals with something more autumnal to carry me through the cooler months. Many times, I collect cuttings from shrubbery – and even my Christmas tree – to fill them in over the winter season. Extra hint: do you have hydrangeas you love? If so, place cuttings in your containers for winter fill, as they root fairly easily. Come spring, move them to smaller pots, and by autumn you can probably place them in your garden.
Do that soil test. Get that garden going. Plant some tomatoes. Those fresh tomato sandwiches will be yummy in July! Gardeners, there are so many plants out there and so many ways to incorporate them into your garden. So visit those plant sales or get to a garden center and let your imagination go wild. Happy digging friends!
Pam Eagles
Pam Eagles lives in Rolesville where she gardens with two dogs and a cat. She is a founding member of the Community Gardeners of Rolesville Garden Club and serves as a Wake County Master Gardener.