Function By Design
Tips For Making The Most Of Your Living Space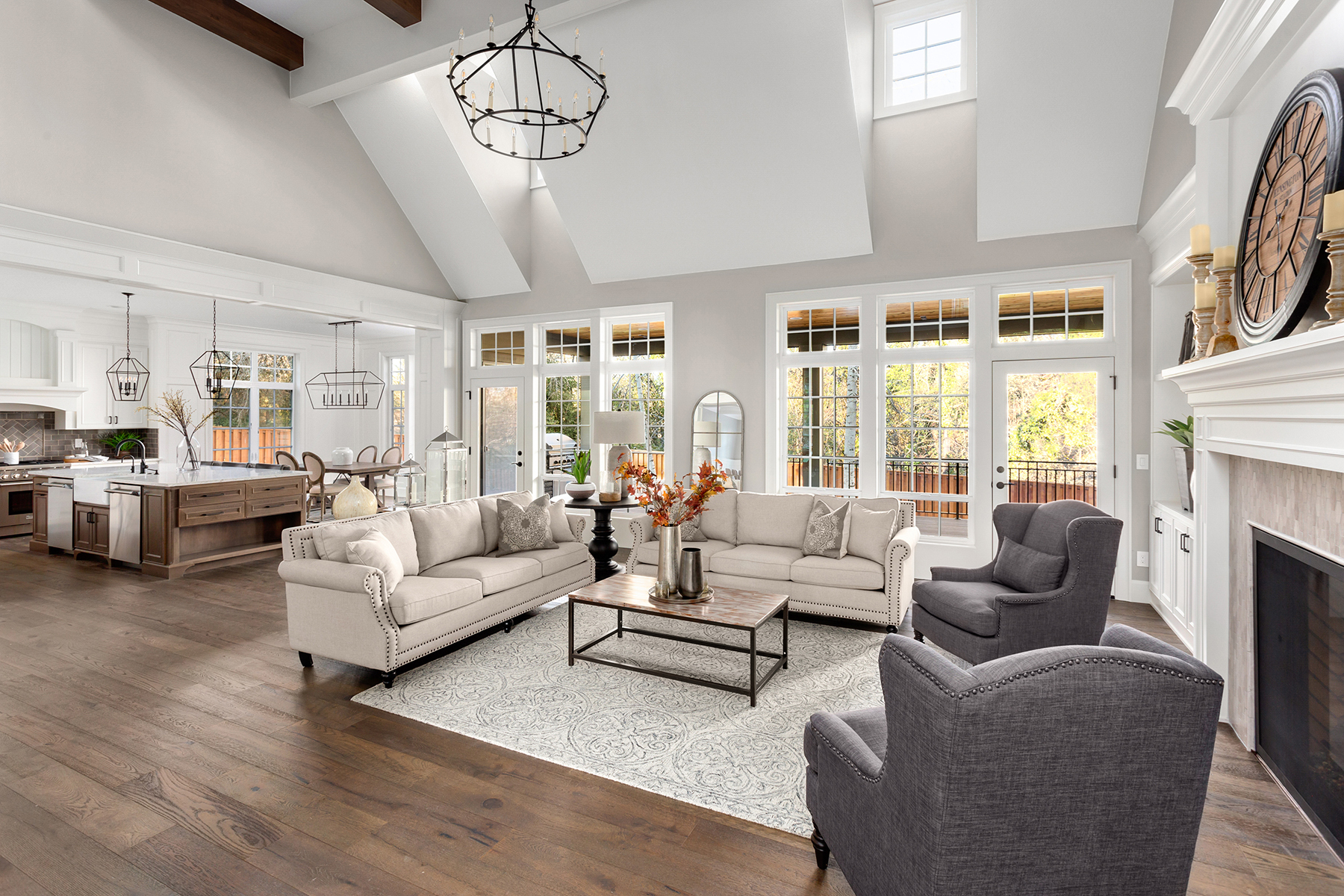 Creating or redesigning a room requires a thoughtful assessment of how you will function in that space. As with any good design, a well-planned foundation will help make the design process go much more smoothly and decrease the chances of running into issues mid-way through, which can be both frustrating and expensive.
There are many ways to approach the design process, but determining the function(s) of the space should always come first. Answering the question of who, what, when, where, and why will help determine how to design it. Here is a list to get you started considering the function of the space and some examples of how to do that.
LAYOUT: The layout of a room is determined by the size and use of the space. You should consider who is using the space, when they will use it, and why they are using it when determining the best layout. Here are some examples of user experience that can impact the space planning of a room:
– What will the flow of traffic be? If the room is centrally located in the house (such is often the case with the living room), arrange the furniture so people can move through it without interrupting a conversation, the view of a television, or any other activity happening in that room.
– When a room is being used for more utilitarian purposes, such as an office, verify the items that are often used are easily accessible.
– In a bedroom, consider the direction in which the doors to a closet or a bathroom open to ensure they don't interfere with furniture placement.
– If in a space there is an activity that requires concentration, determine how you can best achieve this environment.
LIGHTING: Lighting shouldn't be an afterthought when designing a space. The glare from natural light will impact where to place a computer screen or a TV. The room's natural light can also help determine the type of window treatments you use. Make sure you have enough light fixtures to accommodate activities for that room as well. Take into account how lighting impacts the overall aesthetics of a room; e.g. if you have low ceilings, consider replacing ceiling lights with wall lights or lamps to draw the eye down.
SEATING: Determining seating needs may seem like an easy task, but it still requires forethought. For living rooms, determine how many people need to have a place to sit. If you desire seating arrangements that accommodate conversations as opposed to watching TV, you may want to include more individual chairs versus a sofa. For eating areas, if you have a leaf for your dining room table that you will use for special occasions, consider where the extra seating will go when the table isn't extended. You also want to decide on seating options for places like a bedroom, where you may want to have a chair for reading or watching TV.
STORAGE: Each room will accommodate different activities, so consider how the function will impact storage. You may need a place to keep gaming consoles or toys in the living room. You may want to have a place for your fine china in the dining room. Taking an inventory of what you need in that room will also help you determine if you need to come up with creative solutions such as an ottoman that holds blankets.
AESTHETIC ENHANCEMENT: Consideration of the current aesthetic attributes of the room will be important. If there are interesting architectural details, such as beams or intricate molding, think of ways these can be highlighted with something as simple as paint. If you want to hide a particularly displeasing detail, consider painting it the same color as the walls, so it will blend in. If the ceilings are low, think about using vertical stripes or hanging curtains well above the window to give the illusion of height. If the room is small, reflective surfaces such as mirrors or glass will help make it feel larger.
BUDGET: When assessing your project, think about any additional costs that may impact your overall budget. Adding sconces or mounting a TV on a wall requires an electrician and adds additional costs. You may decide you want to retile the bathroom floor and determining which tile you want ahead of time will prevent heartache when you find the perfect one later, but it doesn't fit in the budget. Many added design details require hiring a professional, and you will want to plan for those.
Considering how a space will function may not be as fun to think about as choosing colors or furniture; however, ensuring the space works best for the way you live will make the final result that much more fulfilling. Designing functional spaces doesn't take away from the beauty of the room and will only enhance the time you spend enjoying time in the space you so thoughtfully created.
Robyn Goss Bennai
Robyn is a local writer with a Bachelor of Science in Interior Design.