From Neutral To Knockout
Transform A Blank Decorating Canvas Into A Trendy And Festive Showroom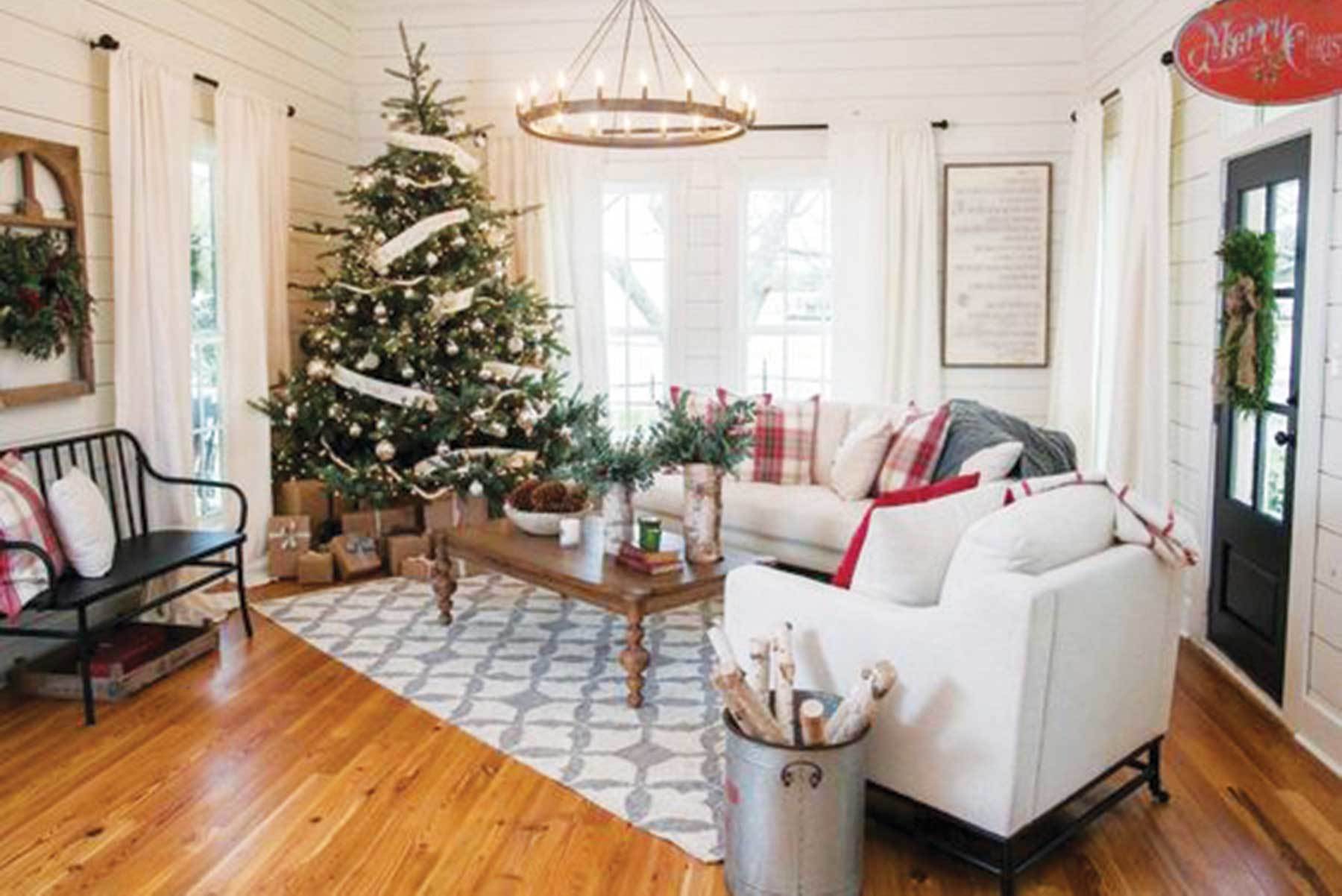 In my 20 plus years of interior design, the most common question I am asked is, "Is this trendy?" The truth is, everything is trendy; however, there is a way to incorporate trendiness into your living space without breaking the bank or overdoing it. This makes it easy to enjoy current trends now and easy to switch out a particular accessory or furniture item when those trends change.
Think of it this way – decorating your home is like getting dressed. The furniture and bones of the room are the outfit. It is the basis that everything else revolves around. The accessories and artwork are comparable to the jewelry you put with your outfit.
If you are a classic dresser, then you understand that there are many choices for jewelry, scarves, and shoes that can go with a neutral outfit. Think about the simple black dress. The colors and textures you can put with it are endless. The same concept goes for furniture. Furniture is a large purchase for most people, so we all want to make sure it will last and look good for many years. If you pick neutral items, they can always be given a fresh, new look rather easily.
The trick to picking neutral furniture is understanding what neutral actually means. It goes beyond beige – neutral can also be black, brown, white, grey, or cream. When considering neutral furniture, it is very important that lots of texture be added with the fabrics. In other words, you don't want all matching, leather furniture, resulting in a very boring space with no personality. If, for instance, you opt for a chenille sofa, then bring in a linen chair and leather ottoman – the various textures will give the room more interest and character.
Now that you've furnished your living space with the basic "outfit," let the fun begin. You have invested in a gray and black textured chenille sofa, a gray/taupe tone-on-tone linen chair, and a black leather ottoman with nail heads. The quickest and most economical way to introduce some punch is with pillows and accessories. With this combination of furniture, you can easily incorporate a multitude of colors and patterns for added personality. After much searching, you found the perfect paisley pillows with turquoise, yellow, green, and red – pieces that add a splash of color when placed upon the neutral couch and have become the perfect jewels in the room. By adding accessories with these colors – such as a neutral rug with a pattern and texture, flowers, vibrant artwork, and a few interesting knick-knacks – you now have the perfect room you have envisioned. These are all trendy items, but not big ticket ones.
The holidays are around the corner, and if you plan on decorating your home for them, a neutral furniture canvas makes its easy to incorporate accessories, textiles, and flowers for all the festivities.
For the fall holidays, orange and burgundy will look great with the neutral "outfit" you have created in your home. Throw a chenille orange throw on the sofa. Create a continous flow of this color around the space with candles on the fireplace. Incorporate other autumn hues of green and burgundy with pillows on the couch or chairs. The coffee table is the perfect spot for displaying seasonal plants and flowers in those same colors. If you have bookcases, remove your everyday accessories and fill them with seasonal items to further enhance your seasonal decorating scheme. In the kitchen and dining rooms, carry the color scheme with linens and holiday dishes.
After the fall holidays have passed, replace those fall items with ones for Christmas. Changing to new colors like red, green, purple, or blue is an easy process. Swap the throw on the sofa with one in a Christmas tone and change the accessories on the bookshelves to highlight your favorite holiday items. Switch out the plant on the coffee table to a seasonal one, such as a poinsettia. And there is nothing more lovely and inviting than candlelight during the holiday season, so incorporate candles throughout the space.
There is not much difference between enhancing your living space with both holiday décor and trendy accessories. Both can be easily and beautifully brought into a room and enjoyed for a temporary amount of time if you have picked the right "outfit" to accessorize.

Rhonda Benvie
The owner of Help Me Rhonda Interiors and Open Door Furniture & Accents, a furniture and accessories store, in Wake Forest. Visit www.helpmerhondainteriors.com or www.opendoorfurnitureandaccents.com, or call 919-263-9054.