Fresh Inspiration
A Summery Twist On The Traditional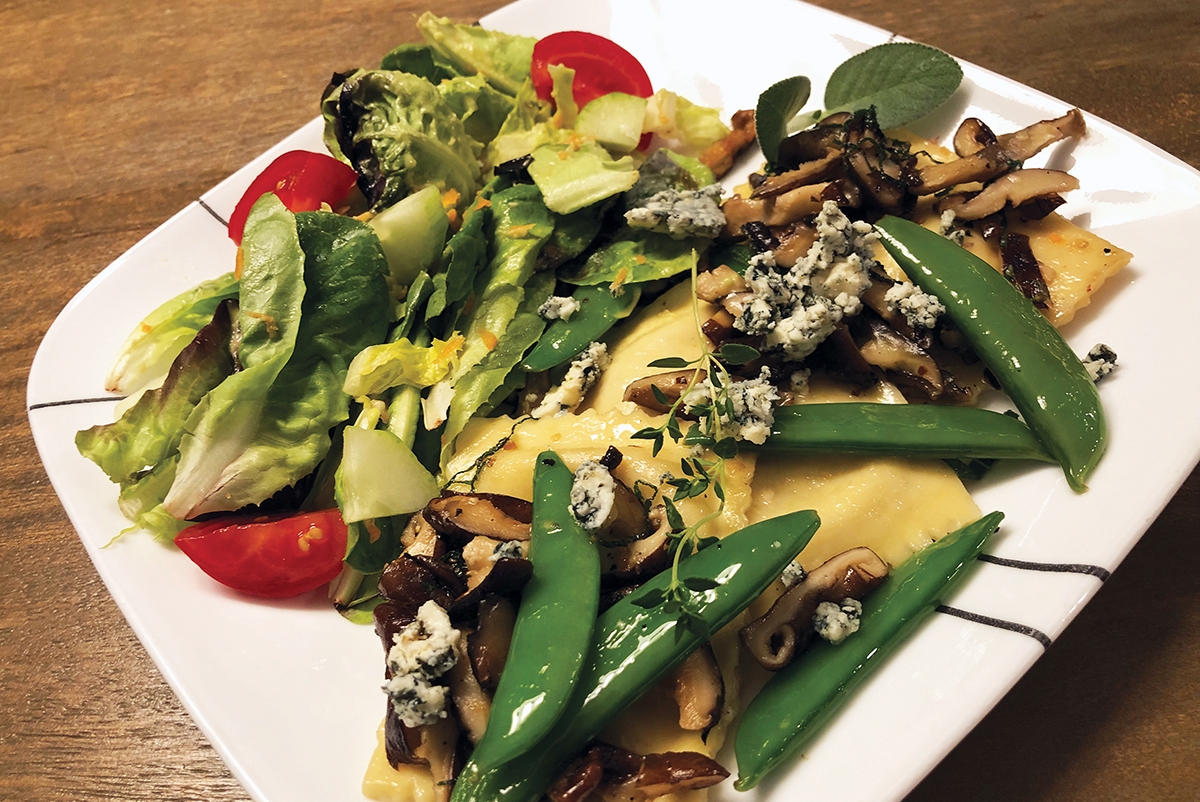 The most idyllic thing a chef can do is wander through the local farmer's market, browsing the freshest local ingredients and gleaning inspiration for that day's menu from the offerings available. Of course, that presumes that all chefs work in or operate small, boutique-type restaurants that develop a new menu every day.
Most chefs, however, have a published menu to produce. The thought of working up a creative daily menu is close to every chef's heart; but the reality is often more like a race to opening time – making sure that prep and staffing is sufficient for the day. This has always been my reality as a chef and restaurant operator.
Having said that, I was ecstatic to be able to walk through the Wake Forest Farmer's Market on a recent rare Saturday morning off with my family, with the mental freedom of having only ourselves to cook for that day. We managed to plan a nice summer meal – and even picked up a few bath bombs for the kids while we were there.
My eyes first landed on the homemade pasta sign board (please note that I'm promoting the Wake Farmer's market as a whole, and not individual vendors) and noticed the fig-gorgonzola raviolis. I made a mental note to build around this item and moved on. We later procured a lovely bag of mixed spring greens, some fresh shiitake mushrooms, silver queen corn, and pastries for the kids. After swinging back by to get the raviolis, we set off for the air-conditioned comfort of home to prepare our meal.
I decided to make the raviolis, a spring greens salad, and corn on the cob, as well as burgers for the kids. Burgers, salad, and corn on the cob are rather straightforward – but what to do with the fig-gorgonzola raviolis? I had already purchased the shiitake mushrooms with the raviolis in mind, and the vendor from whom I bought them suggested fresh sage and brown butter – the perfect tie-in to my herb garden at home.
It turns out that the raviolis, shiitakes, and sage-brown butter sauce accompanied perfectly the tossed salad that was simply dressed with a quick vinaigrette of avocado oil and red wine vinegar. I think this is a great example of "lightening up" for the hot summer months a dish that is generally considered more heavy. The combination of the unique fig-gorgonzola filling, the savory butter sauce, and the spring greens salad made an excellent non-traditional summertime lunch. So if you're looking to whip up something a little different this season, go ahead and give it a try!
Here is the simple recipe for the raviolis (makes 4-5 lunch servings):
– 1 package (12) fig-gorgonzola raviolis
– ½ stick unsalted butter
– ½ shallot, minced
– 1 cup or so stemmed and cut shiitakes
– 1 cup sugar snap peas
– 4-5 fresh sage leaves, slivered (plus a couple whole for garnish)
– 1 2-inch sprig of fresh thyme leaves (plus a sprig for garnish)
– ¼ cup gorgonzola for crumbling
– Salt and pepper to taste
Prepare the pasta according to package directions (but aim to leave fairly al dente because it will help them to not burst when tossing with the butter sauce).
Melt the butter in a heavy-bottomed skillet or sauté pan (I like cast iron) on medium heat. When the butter begins to brown (but not before) add the shiitakes and shallot and sauté until the mushrooms are tender. Add the sugar snaps and continue to sauté for just a minute, then add the cooked raviolis, fresh herbs, salt, and pepper.
Stir to combine and coat the raviolis with the butter sauce, then plate as you wish! Garnish with the crumbled gorgonzola, sage leaves, and thyme sprig. This dish goes well with any type of mixed greens salad and vinaigrette-type dressing.
David Greenwell
Owner of The Forks Cafeteria, offering classic Southern fare for breakfast, lunch, and dinner.