Fragrant Flowers For The Winter Garden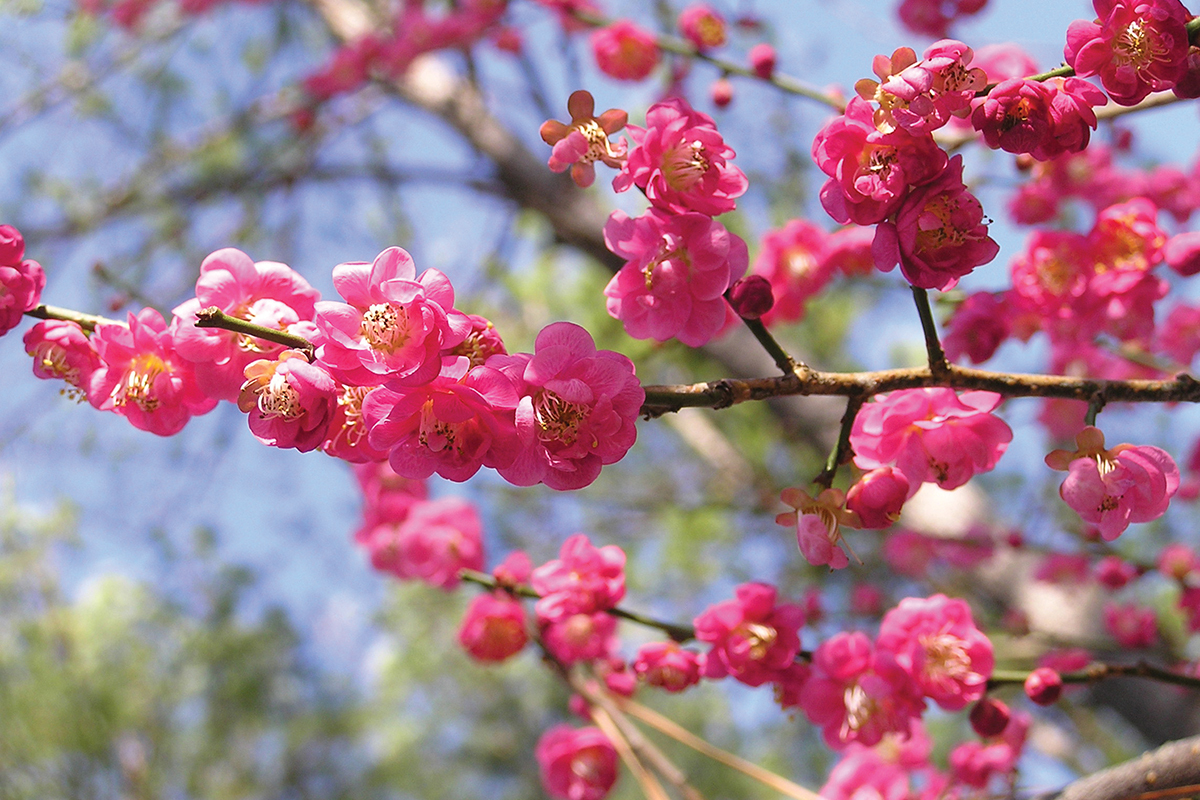 Gardening is so many things, but mainly, it is a glorious employment of the senses. Sight, taste, touch, and smell – there's so much to enjoy and experience. Smell, which sounds more romantic when you call it "fragrance," has got to be one of the most rewarding and important of those. Or, it is to me at least. We all know some the big contenders in this department: roses, of course, and lilacs, for sure. Honeysuckle, magnolia, and lilies are also familiar to most. The list can go on, but here are some gloriously fragrant plants that do their thing in winter, when many plants are dormant and when one is most missing the delights of the garden.
Golden Paperbush (Edgeworthia chrysantha): Of all the plants listed here, it would be most satisfying if everyone planted this one. The flowers are richly and penetratingly redolent of honey and sweet peas, and you get them in the middle of February, right when you really need something this opulent in your garden. Golden paperbush is a deciduous shrub with several nice attributes, including handsome blue-green foliage that drapes like fine plumage over the plant most of the year and drops off to reveal a spreading framework of upright branches studded with silvery flower buds. In winter, it's an effective contrast to evergreen plants. Once open, the flower clusters resemble a deep lemon-yellow lantana. They could look like floor sweepings and you wouldn't care because of their delicious scent! This isn't a great cut flower, but is nice for floating in bowls of water with camellias and hellebores. Easy to grow, plant paperbush in part sun to light shade in average to well-drained soil.
Winter Daphne (Daphne odora): If anything could top a paperbush for fragrance in winter, it's winter daphne. My, oh, my, it will knock you over with the heady scent of – wait for it – Froot Loops! Winter daphne is sweet, lemony, and rich, and I've never met someone who didn't like it. Older specimens will have at least a hundred or more clusters of waxy little flowers that are purplish on the outside, white on the inside, or all white. This is a small, evergreen shrub that gets about three feet tall and three to four feet wide, and likes a spot in part sun. The main thing to know is that winter daphne requires good drainage. You can't get around that, so plant it up on a berm, on a slope, or in a raised bed.
Leatherleaf Mahonia (Berberis bealei): Topped with spray-like spikes of cheerful lemon-yellow flowers, mahonia provides a pop of winter color. The scent evokes the sweet perfume of daffodils, another famous winter/early spring flower. As the name suggests, leatherleaf mahonia also features thick, holly-like foliage that is durable and looks nice through winter. Powdery blue grape-like fruits follow the flowers for additional interest. Few pests or disease ever bother it, and leatherleaf mahonia is drought-tolerant as well, making it a low-maintenance addition to the landscape. Plant in part sun to light shade. Mahonia is attractive against stone, brick, wood, and glass.
Japanese Apricot (Prunus mume): If you love the ethereal beauty of a flowering cherry tree, then Japanese apricots will become your new favorite. Delicate and showy at the same time, these small trees bloom in January or February, well ahead of their cherry cousins, and the pink or white blooms lay it on in waves of spicy clove scent that drifts through the garden. Branches may be cut and brought indoors to enjoy in tall vases or containers. All are fragrant but the 'Omoi-no-mama,' which translates to "Memories of Mother," is next level with a deep and heady almond-clove fragrance. Plant in full to part sun.
Honorable Mentions: Native witch hazel, winter honeysuckle, and wintersweet.
Try any one of these plants to extend your season of enjoyment in the garden. All but the apricot are deer resistant, and the apricot is also so once large enough. If I had to pick a favorite of all these, it would be the golden paperbush. Besides its rich, sweet fragrance, golden paperbush is easy to grow, has handsome foliage, and can fit in most landscapes.
Photo of Japanese Apricot courtesy of Christina Haney.
Tina Mast
Communications director at Homewood Nursery in Raleigh.