Festive Holiday Happenings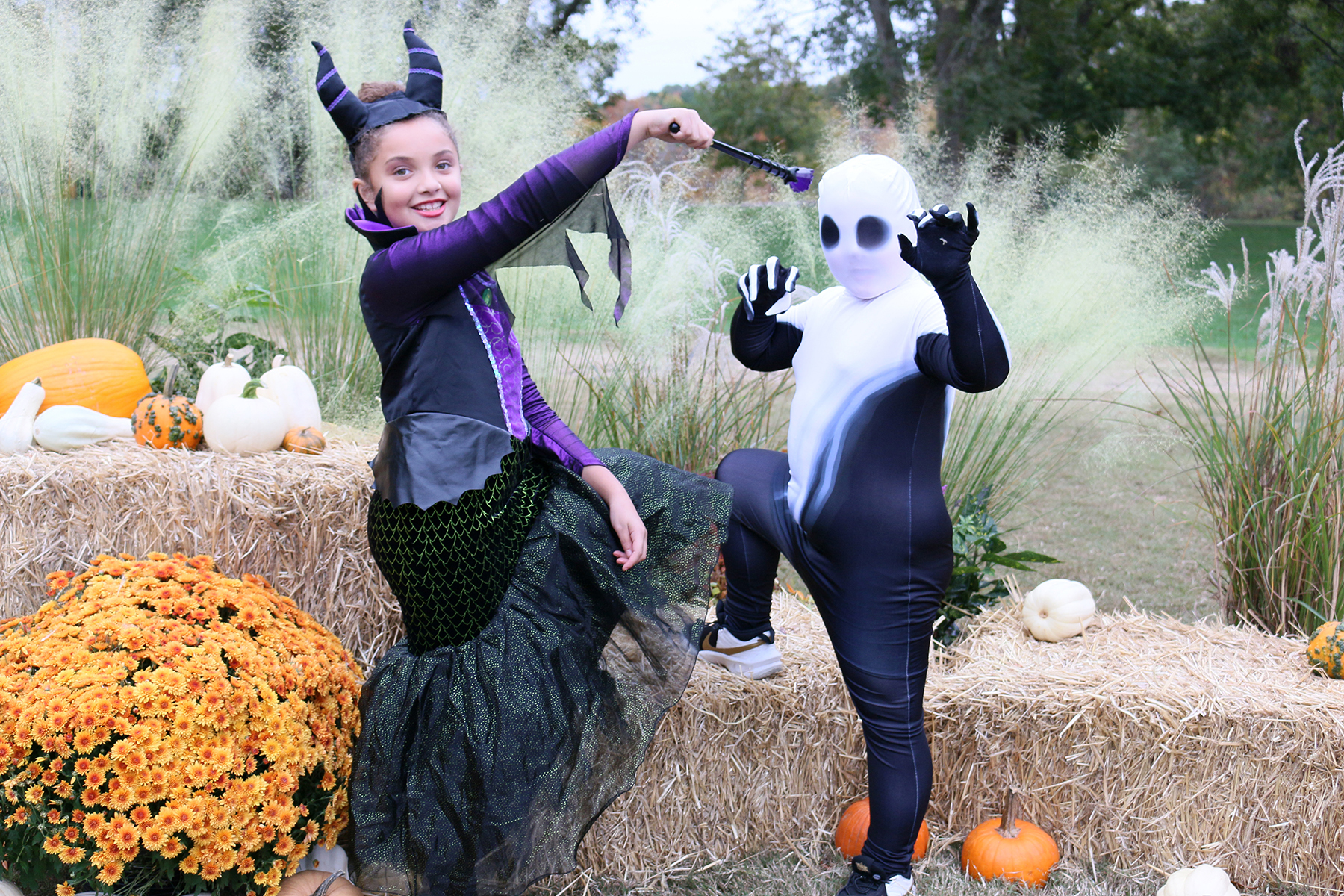 Who doesn't love this time of year? The crisp autumn days marked by the beautiful changing of the leaves and then, before you know it, the holidays are here! The Town of Wake Forest loves this time of year as much as you do, and we're celebrating by offering an impressive array of holiday happenings for you and your family to experience and enjoy. We hope you will take time out of your busy schedules to revel in all the season has to offer. We're sure you'll agree there is more than a little something for everyone.
Spirits of Wake Forest
Join us September 28 through October 28 for the fourth annual Spirits of Wake Forest. Hosted by Wake Forest Downtown (WFD), this year's walking ghost tours will take place in downtown Wake Forest on Thursday, Friday, and Saturday nights at 6:30 PM and 8:00 PM. On Saturdays, additional tours will be offered at 7:00 PM and 8:30 PM.
Downtown Wake Forest's buildings and sidewalks have seen well over 100 years of history, and they have some eerie stories to tell! Join WFD, Inc. and Firebox Theatre Company's incredible cast of storytellers to learn about the restless spirits that make up just a small piece of downtown's haunted history.
Tickets are now on sale and available for purchase until all tours are sold out. For tickets and more information, visit wakeforestnc.gov and search "Spirits of Wake Forest."
Halloween Boo Bash
Join us for a "wicked good time" during the Halloween Boo Bash on Thursday, October 26, from 4:30 PM – 7:00 PM at E. Carroll Joyner Park, located at 701 Harris Road. This year's festivities will include balloon animals, inflatable slides, and a variety of other ghostly games and activities. Don't forget to stop by the pumpkin patch on your way out for the free pumpkin giveaway – available to the first 300 children. Costumes are optional, but best costumes will be featured on the Town website and social media. For more information, visit wakeforestnc.gov and search "Boo Bash."
Wake Forest Cares Holiday Kickoff
Help us ring in the holiday season and launch our annual Holiday Donation Drive during the Wake Forest Cares Holiday Kickoff on Saturday, November 18, from 1:00 PM – 5:00 PM in down-town Wake Forest. Free and open to the public, the Holiday Kick-off will offer tons of fun activities for the entire family, including the Carolina Hurricanes Storm Tour and Slapshot Booth, roaming street performers, community performances, children's craft activities, and more. Food and refreshments will be available for purchase at several downtown restaurants, as well as food and dessert trucks.
In addition to ringing in the holiday season, the Wake Forest Cares Holiday Kickoff will signal the start of our Holiday Donation Drive. As part of this effort, we are inviting the community to support one or more of these Town-sponsored initiatives: Helping Others by Providing Electricity (HOPE); Northern Community Food Security Team; Shop with a Cop; Wake Forest Firefighters Foundation; and Wake Forest Parks, Recreation & Cultural Resources Scholarship Program. For more information, visit wakeforestnc.gov and search "Wake Forest Cares."
Lighting of Wake Forest
Experience the wonder and magic of the holiday season in Town Hall's Centennial Plaza during the Lighting of Wake Forest on Friday, December 1, from 5:00 PM – 8:00 PM. The evening's festivities will include the lighting of the Town's Christmas tree, followed by a visit from Santa who will arrive aboard a shiny red fire truck! For more information, visit wakeforestnc.gov and search "Tis the Season."
Downtown Holiday Open House
Discover downtown Wake Forest's unique array of shops and restaurants during the Downtown Holiday Open House on Saturday, December 2. Stroll through our wonderful downtown and take in all that it has to offer. Please show your support for our downtown businesses by shopping local this holiday season. For more information, visit wakeforestnc.gov and search "Tis the Season."
Wake Forest Holiday Artisans Market
ARTS Wake Forest and the Wake Forest Guild of Artists will present their annual Wake Forest Holiday Artisans Market on Saturday, December 2, from 10:00 AM – 4:00 PM at the Wake Forest Renaissance Centre. Shop the day away and check out a wide variety of handmade items from regional potters, painters, photographers, woodworkers, fiber artists, jewelry artisans, and more. For more information, visit artswakeforest.org.
Celtic Angels Christmas
Celebrate the holidays at the Wake Forest Renaissance Centre as the Celtic Angels, Celtic Knight Irish Dancers, and The Trinity Ensemble captivate audiences of all ages with the Magic of Christmas. Encompassing vocal and instrumental favorites with spectacular world-class champion Irish dancing, this awe-inspiring show is a true holiday celebration of Christmas in Ireland. Show times are Friday, December 15 at 7:30 PM, Saturday, December 16 at 3:00 PM and 7:30 PM, and Sunday, December 17 at 3:00 PM.
Risers will be installed to offer stadium seating and excellent sightlines for these performances. Reserved tickets are available for $35, $40, and $45. For more information or to purchase tickets, visit wakeforestrencen.org.
Stay Connected
Always be the first to know about Town of Wake Forest programs, services, breaking news, and special events by signing up for E-Notifier, downloading the Town app, visiting the Wake Forest website, and/or following the Town on social media @TownofWakeForest. For complete details, visit wakeforestnc.gov and search "Communications."
Anna Bolton
Communication Specialist with the Town of Wake Forest. To learn more about town events, sponsorship opportunities, and how you can be involved, contact Anna.