Festive Front Porches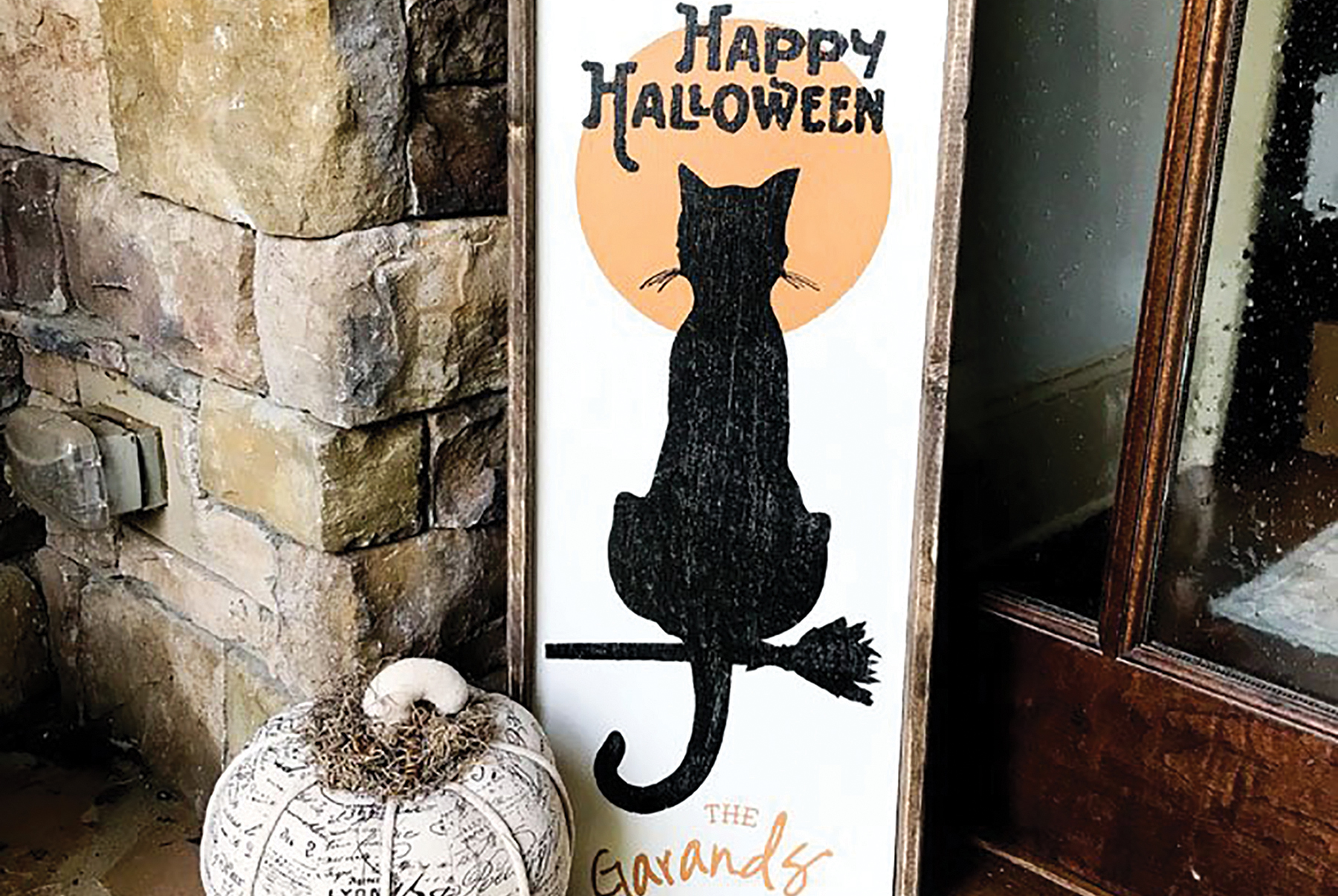 Your front porch is like a warm welcoming hug to your home. It can set the tone for your whole house with its style, personality, and vibe. However, when it comes to decorating, it is often an area that is easily overlooked or forgotten about since owners typically don't enter their home via the front door. This fall, while festooning your home for the season's upcoming festive holidays, be sure to show your front porch some decorating love.
There are so many things you can do to liven up your front porch space that can easily be changed out seasonally with a few small tweaks and festive touches. If you're in need of a little inspiration to spread joy outdoors, look no further.
Giving the front door a little pop of color is a tried and true way to make your home stand out amongst the crowd. Whether you go bold with a vibrant red or take a more subtle approach with a cool blue, changing the door color provides an instant update with little time or expense.
Lining the walkway or adorning the porch stairs with planters that can be updated with the season's freshest plant offerings is the first place I start when trying to give my home an exterior decorating facelift. During the fall months, you can plant mums in the season's vibrant hues within these planters, or try stacking decorative pumpkins on top of each other in the containers for unique personality and variety. These alone can carry the front porch's primary focus for several months and be incorporated into your Halloween, Thanksgiving, and Christmas outdoor décor. On the porch stoop, try mixing in antique containers like an old watering can, wheelbarrow, or wooden crate and fill them with hay, mini pumpkins, colorful leaves, acorns, greenery, and more. Creating a little vignette with those items and a welcoming sign with your family name on it can offer a cozy nook to greet your guests during the upcoming holiday season.
As fall turns to winter, swap out the pumpkins, hay, and leaves for mini evergreen trees, twinkling white lights, a handful of oversized ornaments, or tons of regular-sized ornaments. A wintry wreath of iced branches and red berries really drives home the holiday feel. Browse your favorite décor stores for enamel holiday bowls or red tins to use as accents. Metal lanterns with holiday-shaped cut outs like reindeer that glow when lit are a fun touch of inviting whimsy to add to the sidewalk, announcing that your home is the spot for holiday parties. Mason jars filled with Epsom salt and a candle offer up another simple and inexpensive way to line the steps and walkway – and surely wow your party guests – during festive holiday nights.
Be open to using an item in a new way – like a drink tub filled with decorative and festive items instead of beverages; an old wire basket filled with branches, berries, and acorns; or simply stacking pumpkins atop an old chair. As you drive around looking at others' holiday decorations, keep your eyes out for great ideas and then go home and add your own twist to it.
Because front porches may be the first impression that visitors have of your home – whether while trick-or-treating on Halloween, gathering at your home for the big Thanksgiving feast, coming together to celebrate Christmas or Hanukkah, or just popping in for a friendly visit – don't forget to add a splash of holiday décor on yours, delighting guests' senses and spreading joy and cheer.
Kasey Wright
Owner of AR Workshop Raleigh, offering hands-on graphic design and DIY workshops in a studio boutique.