Fashion Forecast
For A Stylish Wedding Season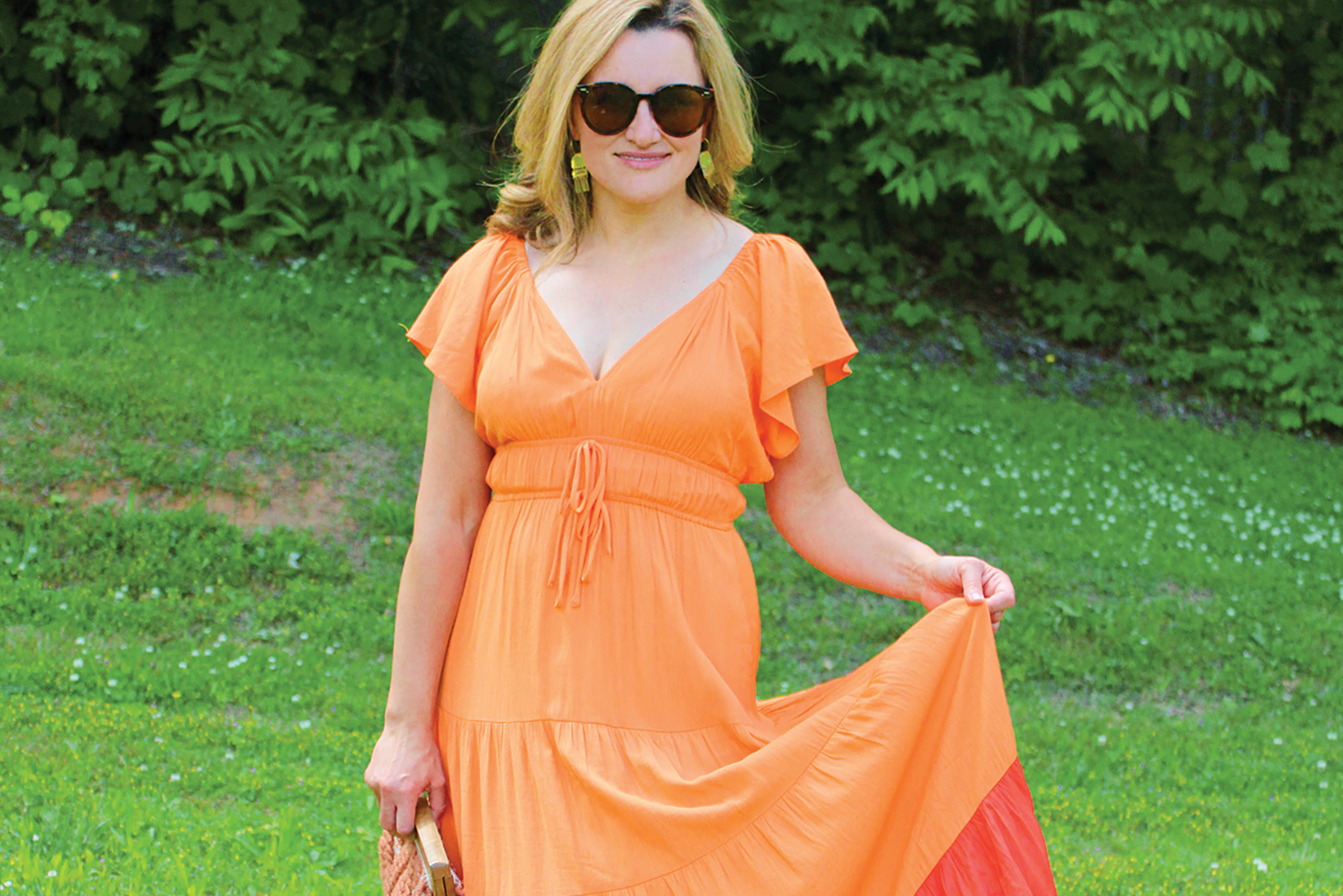 While June is typically thought of as wedding season, North Carolina's wedding season can extend well into October with the arrival of our often experienced "second summer," along with the desirable, cooler temperatures of autumn. Whether you are headed to a wedding on a sweltering July afternoon or a crisp September evening, here are a few tips to help you dress both comfortably and with style.
First, consider the wedding's dress code. Refer to the invitation to make sure you understand the expectations and style of the event. While the invite may not always state a specific dress code, much can be gleaned from its style.
Also be cognizant of weather conditions. Nowadays, wedding invitations often include details of what to expect at the reception. For example, if the after-party will be hosted in a non-air-conditioned barn, you will want to make sure you'll be cool enough. Or if you're expecting a chillier night or if the reception will be held in a venue with A/C, be sure to bring along a light sweater or wrap to complement your outfit. You won't want to be too hot or so cold that you end up making an early exit because you're uncomfortable.
One of the biggest fashion faux pas you can make as a guest at a wedding is to wear white. This color is traditionally reserved for brides and you want to avoid donning anything that may outshine anyone in the wedding party. Instead, choose a color that complements the wedding theme. Again, a good course of action is to refer to the invitation, or if you and the organizers are close, ask about the color scheme so you can harmonize with the overall style.
Weddings are for dressing up, so even if you aren't normally a dress-wearer, this is a great time to break that pattern. Making that effort shows your loved ones how much you care and that you appreciate being included in their special day. Choose a dress that makes you feel confident, but that will also allow you to be comfortable sitting, standing, and dancing. Depending on the formality of the event and the dress code, this could mean a cocktail length or a long gown. Whether it's a garden party at a private home or a formal venue with a full band, you will want to choose the right dress for the event.
Be sure to consider any cultural or religious requirements when deciding on what to wear. Some religious settings require that arms or heads are covered. This will likely be indicated in the invitation, and you will want to accommodate and dress respectfully.
Accessories can make or break any outfit, so choose wisely. A neutral shoe is always a great match with pastels and florals. In cooler months, a black shoe with a black dress for an evening wedding is always chic and elegant (yes, it is acceptable to wear black to a wedding in the right setting). A clutch to match your dress will come in handy to hold your belongings, and is also a nice way to add some extra sparkle to your outfit without overdoing it.
Finally, while it is important to dress up, make sure you don't outshine the stars of the show. Don't wear anything so extravagant or flashy that you draw attention away from the newly wedded couple. You are there to celebrate them, not to show yourself off.
Now go have some fun shopping for those summer and fall wedding events on your calendar!
Photo courtesy of Rylie Watson Photography.
Elizabeth Johnson
Founder and owner of The Cotton Company and White Street Boutique, a multi-vendor clothing boutique in an upscale setting that features something for women of all sizes, shapes, and ages.