Fashion Forecast
Top Looks For A Fashionable Fall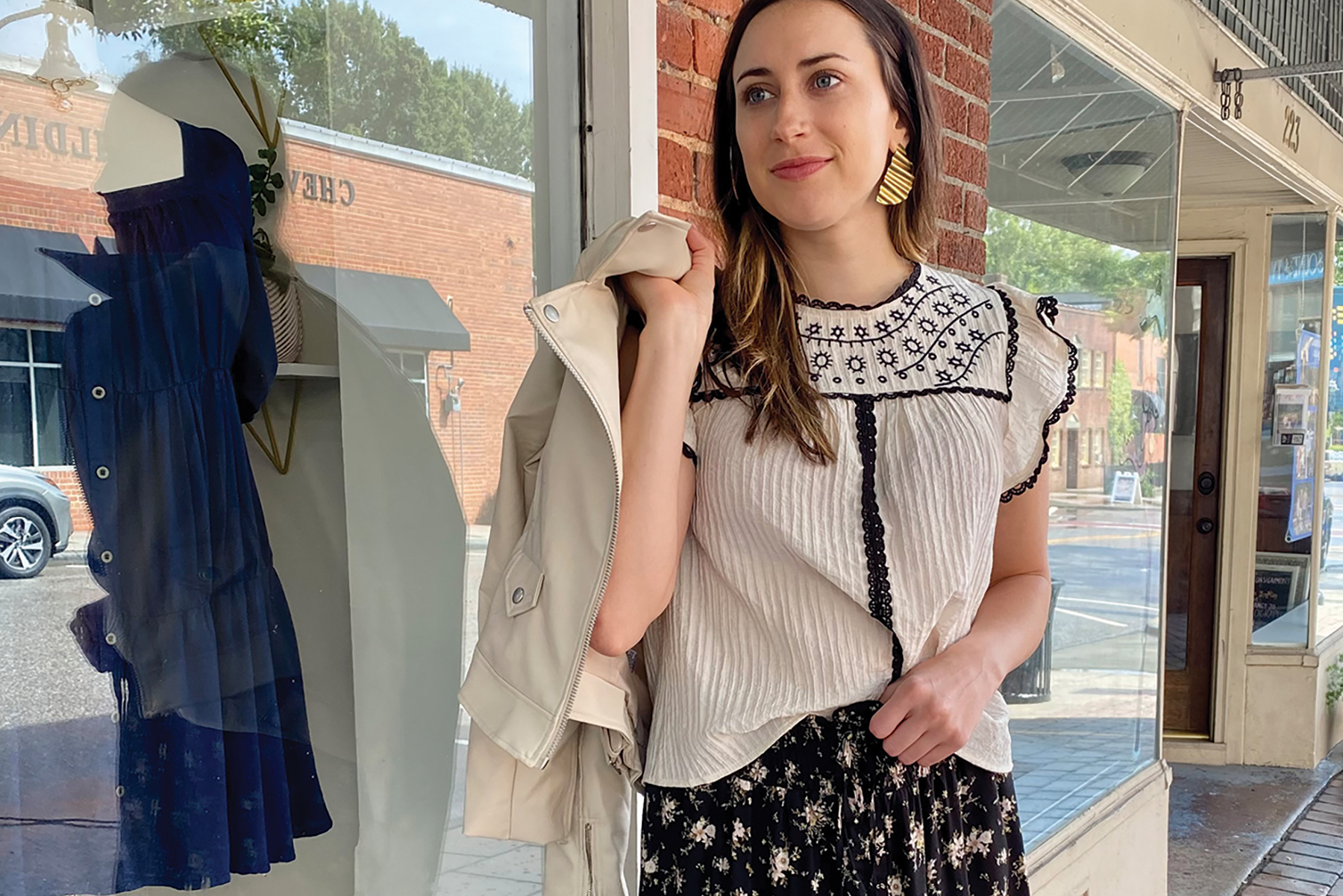 Every year, as soon as Labor Day passes and the first leaves begin to fall, I conjure up memories of back-to-school shopping with my mother. Back then, it meant plaid dresses with starched white collars, new Mary Jane shoes, and frilly ankle socks paired with a new pencil pouch. Today, the transition to a new seasonal wardrobe looks different for me, of course, but it is still my favorite time of the year – and this season is no exception!
So, what are we seeing in regards to fall 2022 fashion trends? Now that we have put away our white slacks and summer cotton dresses, it's time to enjoy fresh new fall colors, including those you would expect, such as marigold, terracotta, sienna, and burnt orange – but also some unexpected hues such as bright pink, purple, and lilac, which I am loving this season. Brown is also a new favorite this year, so expect to see lots of it – it pairs perfectly with bright pink.
Feminine silhouettes are hot, and tiered skirts and dresses are still all the rage … but now they are appearing in fabulous new fabrics that summon colder weather, such as faux suedes, lightweight velour, and corduroy in yummy colors. Try a vegan leather sleeveless dress for date night or a tiered suede-like dress in pink, burgundy, and gold. Blouses are flowy and feminine, many with pretty sleeve details, embroidery, eyelet, or ruffles, in solids or beautiful floral prints that pair with everything from jeans to trousers or skirts.
Adding that "third piece" is the item that always pulls together an outfit. Whether you favor a classic moto jacket in vegan leather or corduroy or something more casual, that additional item can elevate any outfit. Look for motos in new shades such as sage or ivory to pair with slacks or jeans or to top a slim skirt. The "shacket" ties an outfit together while keeping it casual. Wear with a cool T and your favorite jeans. Need a new denim jacket? Try one with a buttoned-in hood to mimic the layered look without the extra bulk or warmth.
Jeans these days are a core piece in every woman's closet. This season, if you don't have any black jeans, they are a great addition to your wardrobe. Try some new black coated jeans or vegan leather ones, or simply black denim. Flaunt them with heels and a beautiful floral blouse and top with a black moto jacket or blazer and a sleek clutch and you are ready for a fabulous girl's night out. Lengths are longer this season, with a full-length leg favored over the cropped length that has ruled in recent years.
No matter what your personal style, I think we are all ready to get out of our lounge wear and dress to be seen again!
Elizabeth Johnson
Founder and owner of The Cotton Company and White Street Boutique, a multi-vendor clothing boutique in an upscale setting that features something for women of all sizes, shapes, and ages.