Farm To Table
The Origins Of The Movement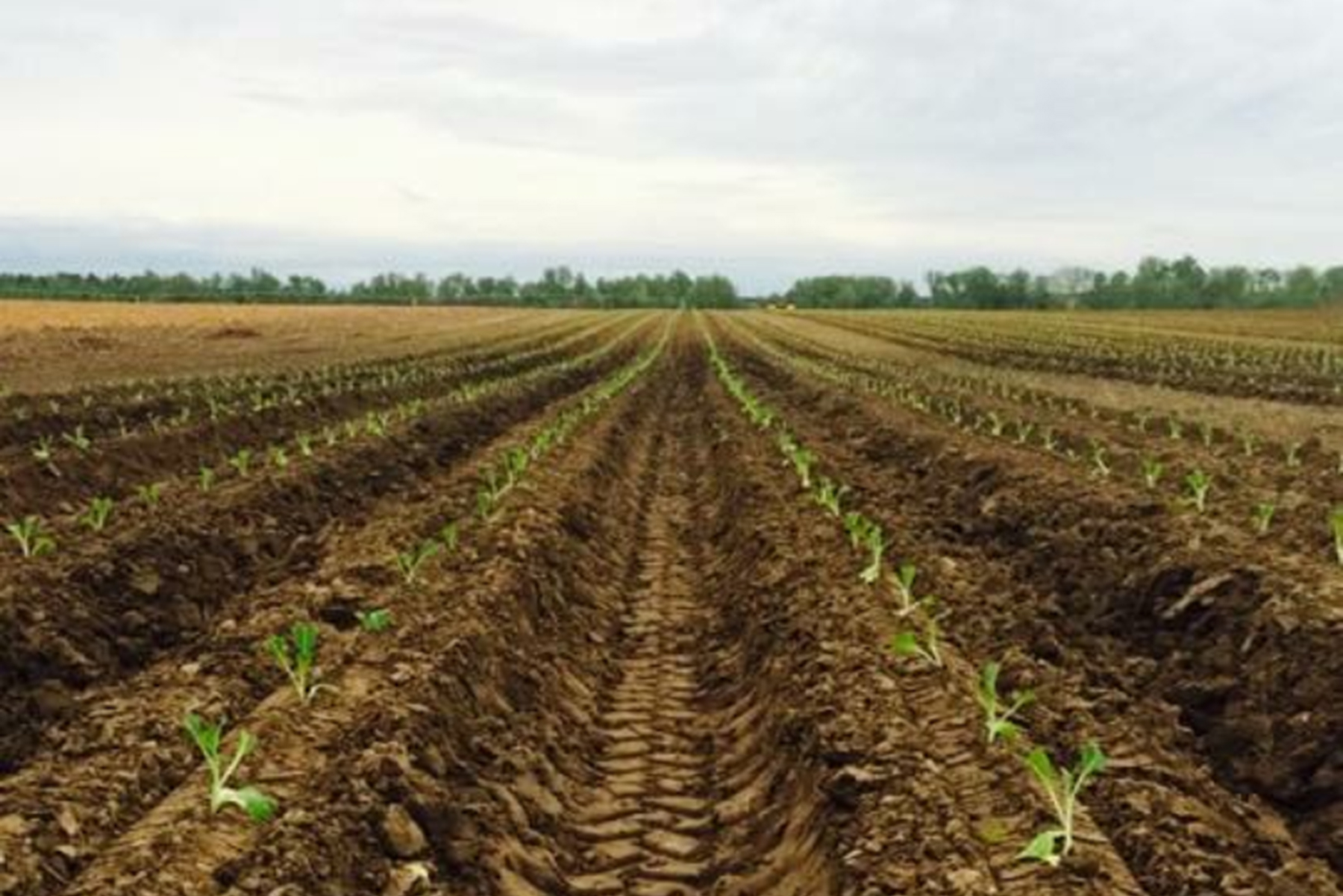 Known as the "sweet potato state," North Carolina is rooted in agriculture. When Columbus reached the New World in 1492, the Native Americans of what would soon become North Carolina grew sweet potatoes – so naturally, agriculture is in our blood. For centuries, North Carolinians have felt the outside calling to embrace the warmth, get some soil under their fingernails, and plant some crops. But, for those of us who are not natural gardeners or farmers, what steps are involved that take crops from the earth to our tables? What challenges does the industry face that affects us? And furthermore, have we dug out our roots to agriculture?

I hope not. Agriculture is the number one industry in North Carolina, and our state is the top producer of both sweet potatoes and tobacco in the country, according to the USDA. Family farms have been a staple in the U.S. economy since the early 20th century. This trend is no more prevalent than within North Carolina with family-owned and operated farm businesses.
Our food scene is applauded across the nation for our culture of delectable southeastern foodie pleasures, but we often forget about our strong agricultural backbone. According to NC State University, the agricultural industry accounts for $84 billion of our state's economy, and per the North Carolina Department of Agriculture, over 52,000 farms – led by farmers including Reggie Strickland of Strickland Farms, in Mount Olive and Stacy Ham Thomas of Ham Farms in Snow Hill. Reggie and Stacy are just like us – Reggie is a husband and father of two and Stacy is a wife and mother of two. Reggie serves as the general manager of Strickland Farms, an eighth-generation crop and livestock family farm with roots back to the 1860s. Since its inception, the farm has grown to encompass a whopping 4,200 acres of your favorite spring crops, such as watermelons, yellow squash, and cucumbers, among others. Founded in 1975 by Bobby, Al, and Woody Ham, Ham Farms has diversified from a 200-acre row crop farm to a 15,000-acre farm with fans of their sweet potatoes extending far past the Mason-Dixon Line. Each farm specializes in its own host of agricultural treats, but both Stacy and Reggie's operations share one commonality – a true commitment to feed and clothe their communities.
Though feeding a global population is just one of many challenges that these farmers face today, it is an important one. Research by the Food and Agriculture Organization suggests that farmers must increase their agricultural production by 60% - 70% to feed nearly 10 billion people by 2050. While the population is growing, the amount of available farmland is shrinking due to factors such as heat, drought, flooding, erosion, and urbanization. This poses the question: How do we grow more with less land available, while also sustaining our earth's resources? Agricultural biotechnology companies in the Triangle, such as Bayer Crop Science, are making great strides towards solving this problem through innovative technologies and research. Both family farms and agricultural technology companies are unified in their efforts to produce products that will achieve consistently higher crop yields through sustainable measures.
In today's information age, we're currently in one of the most food conscious eras in the history of North Carolina. With this comes a lot of farming questions and sometimes, misconceptions regarding innovative farming practices that protect crops from pests and disease. Today, family-run farms must run marketing campaigns to encourage education on best farming practices, such as the sustainability processes on their farms.

Ham Farms is implementing several sustainability measures within its operation every day. The farm utilizes 100% of its harvests through its two processing facilities and compost program. This is one way farmers in the Triangle are giving back to the land and ensuring only the best yields reach your plates.
So, what are the steps from the soil to your table? Let's look at the process of growing and packaging the ever-popular sweet potato at Ham Farms.
– Seeding for growth: From December to March, certified seeds are used in all greenhouses, ensuring healthy, disease-free sweet potatoes.
– Growing sweet potato sprouts: In March, "seed potatoes" are placed in the ground to sprout plants that will be planted for the current year's crop.
– Transplanting for yields: In early May, precision transplanters are used to uniformly place plants in 12,000 acres of bedded sweet potato fields.
– Harvesting with technology: From there, a modified disc is used to uncover the sweet potatoes, hand harvest the roots, and transport the sweet potatoes to one of its controlled storage facilities.
– Curing for sweetness: In order to enhance the sweetness of the sweet potatoes, the sweet potatoes are cured, converting starch into sugar, and the product is prepped for shipment.
– Storing for flavor: To maintain the freshness and natural flavor of their sweet potatoes, Stacy and her team store up to 13 million bushels of sweet potatoes in their forced air coolers.
– Sorting for quality: Precise sorting equipment is then used, allowing the sweet potatoes to be sorted by color, diameter, grade, length, or weight.
– Packaging by preference: Before shipment, packaging can be tailored to the buyer's preference – from individually wrapped potatoes to mesh bags by the pound to custom boxes.
– Shipping to you: Sweet potatoes are then shipped both internationally and nationally to retail stores.

Over the past 30 years, we've seen a lot of changes in the world of agriculture, from technology to the evolution of agribusiness and its rise of female leaders, but one thing has remained the same – the undeniable passion of farmers across North Carolina. The people behind these operations lead with purpose, knowing that each day is a new opportunity to confront and conquer the next challenge, never losing sight of their goal to feed their communities.