Fall Wine Forecast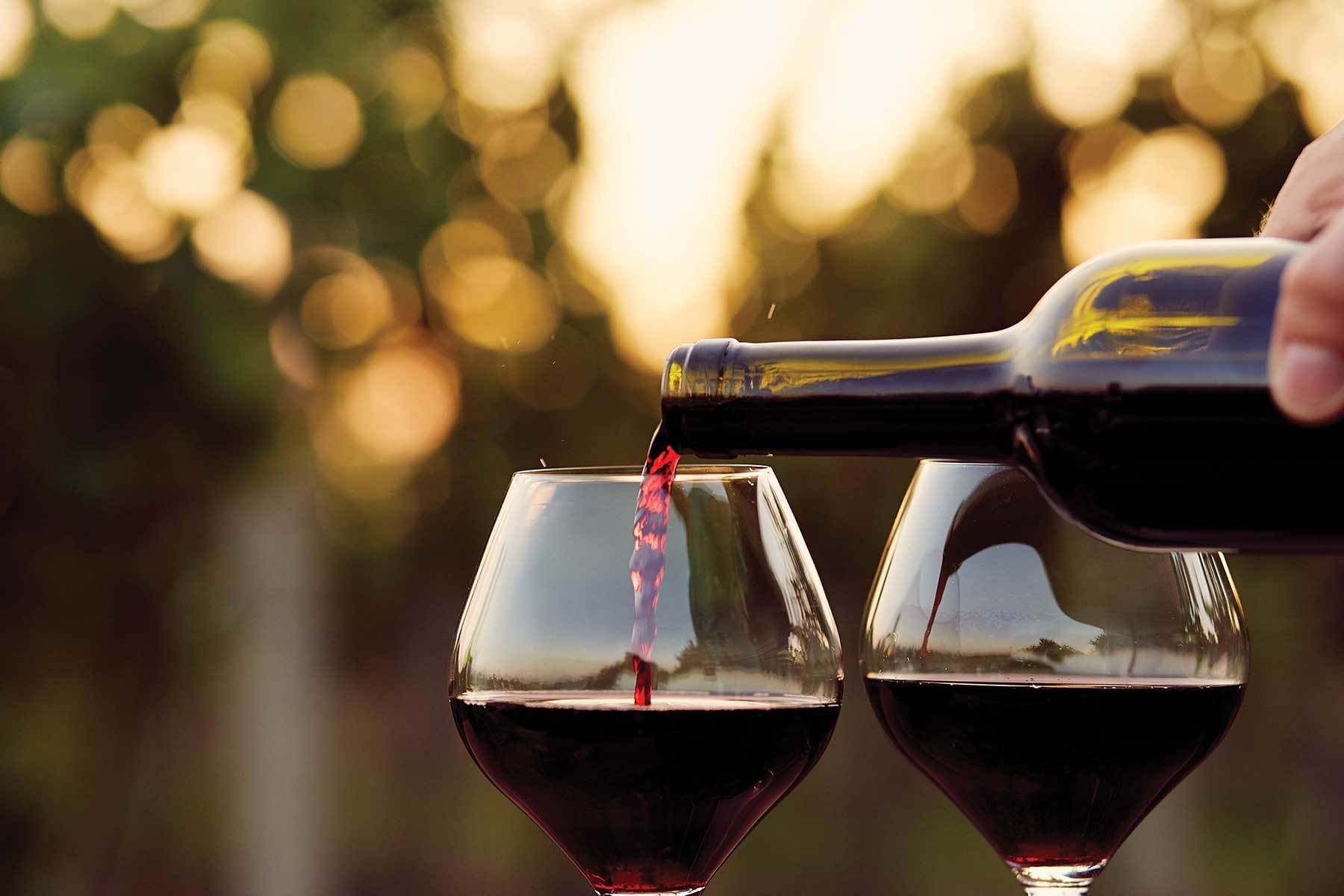 After a long, hot summer, the cool weather of fall is favorably welcomed. Along with the fall season comes football tailgates, outdoor entertaining, sitting around campfires, and toasting friends and family throughout the holidays. All the while, the season is filled with food, friends, family – and good wine. Fall offers an opportunity to embrace a distinguished palate, entering the world of wine and food pairing and the endless options therein. With a vast multitude of aromas and a bouquet of flavors, enjoy the season savoring your tried and true favorites, open to new and delectable blends. So what should you be drinking this fall?
Sangria
It's a pleasant, cool day outside, and you're craving something sweet with a hint of spice that incorporates a lighthearted feel. Look no further than the wine aisle, because you're drinking Sangria tonight! This treat, originating from Spain and Portugal, mixes young-aged red and white wines with freshly sliced fruits, a pinch of spice, and brandy over ice. Sangria is a tasty option, and even has the ability to be served warm with added mulling spices, giving you a little extra autumn pep. Available in keg form, Tiki Tonga Sangria is a casually classic beverage choice for tailgating events, providing a sophisticated alternative to beer. Don't forget about saving those sangria-infused fruit slices for later – arguably the best part of the sangria experience.
Rosé Wine
While Rosé is typically enjoyed on a nice summer day when grilling out or at a picnic, most people don't know that this wine wonderfully complements meals year round, no matter the season. This pale pink wine, known for its strawberry, rose petal, pomegranate, or citrus zest, offers a refreshing taste that won't overload your palate with sweetness. As this beverage grows in popularity, the public is becoming more educated in the versatility of this wine's flavors and aromas. Traditional Rosé wines are more dry than sweet, and are typically created from a wide variety of grapes. The light and dry qualities make it a perfect choice to pair with heavily seasoned food, allowing the wine's distinctive flavors to emerge. For those warmer months, Pedroncelli is an ideal wine to pair with a meaty meal.
SparkLing Wine
We all enjoy seafood in the fall, especially oyster roasts, which makes for an excellent pairing with a sparkling wine like Lola – a Prosecco out of Italy. Sparkling wines are delicate in flavor and form, and their acidity tends to bring out the salinity in oysters. As sparkling wines continue to improve in quality and taste, they're beginning to gain popularity within the North Carolina region. These wines, which sparkle due to carbon dioxide from the fermentation process, add an extra kick with every sip. Have a taste of a fizzy glass of champagne, like Champagne Nominé-Renard, or a creamy bottle of crémant by the fireplace to end your fall work weeks. Sparkling wines are the perfect choices for toasting great news, celebrating family and friends, and adding that extra special touch to intimate gatherings as the holidays quickly approach.
Food-Friendly Wines
In recent years, North Carolinians have fallen for the fullness of craft beers. As time passes and tastes evolve, heavy red and full-bodied white wines offer a similar feel with a unique taste, making for the perfect beverage pairing with hearty meals. When it comes to a wine selection that pairs well with your typical holiday meals, Chablis, Riesling, and Cabernet come to mind. A crisp selection made with California Chardonnay and Italian Pinot Bianco grapes, a Chablis is a full-bodied white wine that is not oaky in taste, pairing wonderfully with your Thanksgiving turkey. Another great option is a Riesling wine. Created in multiple sweetness levels, Riesling wine plays off of the herb and seasoning in your hearty holiday fare. If it's ham you'll be preparing this season, consider a full-bodied Pinot Noir, such as one from Matthew Fritz, or a Cabernet such as Goldschmidt Vineyard's Embankment. If you're new to trying different kinds of wine, these three have so much to offer in terms of flavor and versatility in food pairing. Even the most die-hard of craft beer fans can successfully enjoy a Chablis, Riesling, or Cabernet.
As you're planning out your social calendar this fall, keep in mind that this time of year is all about togetherness, family and friends, and celebrating as you expand your food and wine palate. This season, embrace exploring outside of your comfort zone and try a new kind of wine – it might just be your next favorite.
Eve Burnette
The Raleigh-Cary wine sales specialist for Mims Distributing Company, a leading beverage distributor in North Carolina.