Ensure Your Financial Future
With A Life Insurance Policy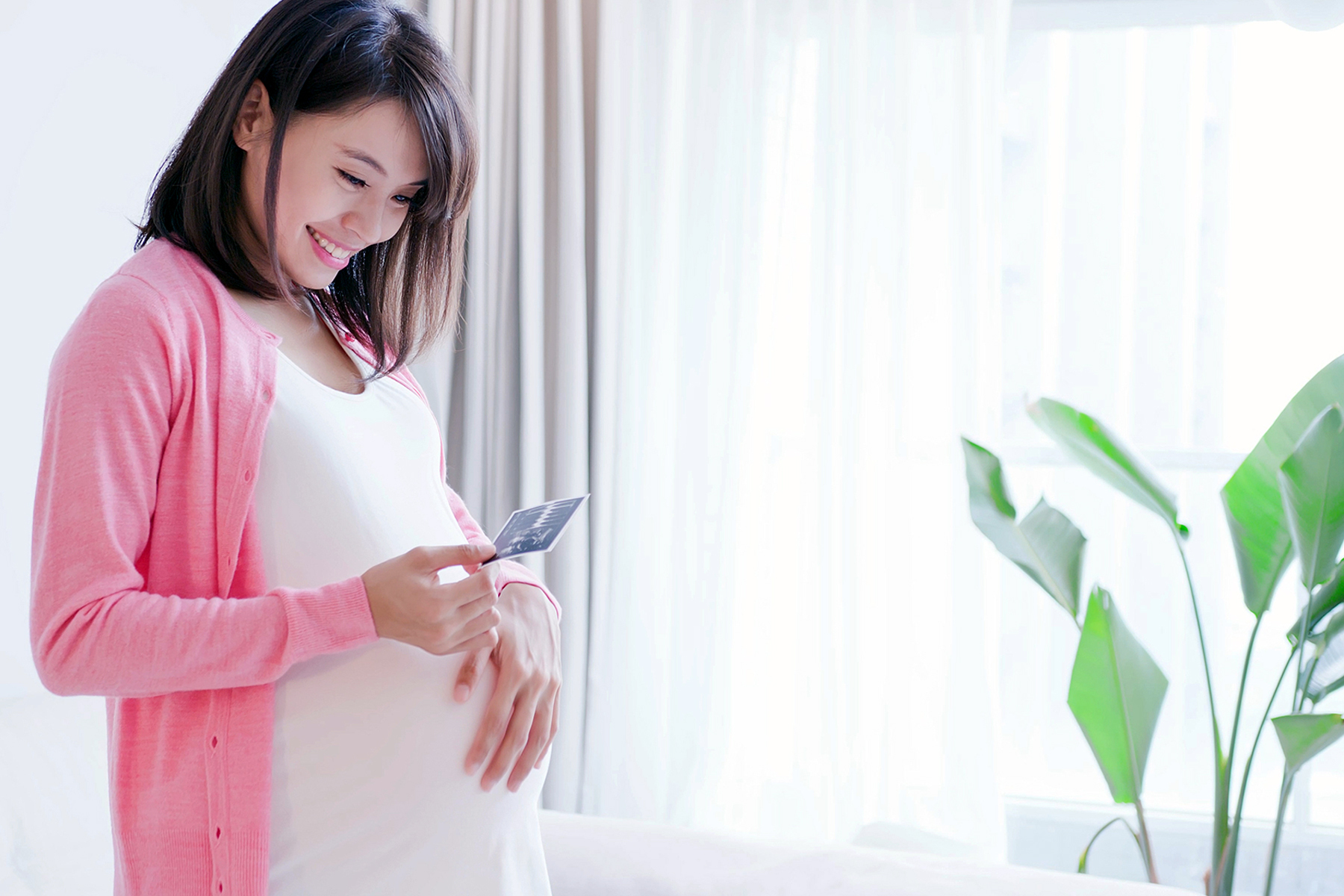 Have a baby on the way? Then you've likely spent the past several months preparing to welcome your bundle of joy into the world. In addition to decorating the nursery, stocking up on diapers, and planning your parental leave, you may want to add "buy life insurance" to your pre-baby to-do list.
While I certainly understand this isn't any easy subject to think about, it's one that should become top of mind, as a life insurance policy can help ensure a secure financial future for your growing family. If you or your partner were to pass away, the benefits could be used to help replace income, pay off debt, cover living expenses, or pay for your child's future college expenses.
But what type of life insurance policy may be a good fit for your family? Here are some questions you may want to ask yourself.
How much life insurance does my family need? Every family's insurance needs are unique, so it may help to start by using a life insurance calculator to determine how much coverage you may need. You may want to consider your family's immediate and future financial needs when choosing life insurance coverage. Here are some things you may want to keep in mind:
– If you have a mortgage, how much do you owe?
– What other debts (such as car loans, lines of credit, etc.) does your family have?
– Do you want to help pay for your child's college tuition one day?
– Would a surviving spouse be able to work after you pass away to help cover expenses?
Ultimately, you may want to work with a life insurance agent to determine how much coverage may be enough. Your insurance agent can help you choose a coverage limit based on your current assets, future needs, financial priorities, and more.
What type can I afford? There are two main types of life insurance from which to choose: term life and permanent life. Your family's financial situation can help determine both the type of policy you need and the optimal length of your policy.
Term life insurance: If you want your policy to be in place for a set period of time – for example, until your child finishes college or a 30-year mortgage is paid off – you may want to consider term life insurance. A term life policy provides coverage for a specific amount of time (typically between one to 30 years).
Term Iife insurance may also be a good choice if you're young and concerned about whether you can afford life insurance both now and down the road. Life insurance premiums (the amount you pay to keep a policy in force) are based in part on your age and health at the time you purchase the policy. And, depending on the policy's terms, the premium may remain the same during the entire policy term period.
Permanent life insurance: If you want life insurance coverage that lasts a lifetime, permanent life insurance may be an option. You'll typically pay higher monthly premiums, because this type of insurance offers protection for your entire life, as long as premiums are paid. This means the policy's benefit would be paid out to your beneficiaries no matter when you pass away.
These policies also typically include a savings component, called "cash value," which may contribute to the higher premium. But, in addition to the death benefit, this means your policy will accumulate cash savings that you may be able to access while you are alive.
Is my employer's plan enough? Your employer may already offer life insurance to you as a benefit. However, it may be a good idea to purchase additional insurance on your own for several reasons.
First, your work-provided life insurance may not offer sufficient coverage for your family's financial situation. If you have a spouse or kids, it's recommended to have coverage worth five to eight times your annual salary (some experts even recommend 10 times the amount). It's a good idea to check the coverage limits on an employer-provided policy and see if you can increase the death benefit.
Additionally, your employer-offered life insurance policy isn't portable — meaning if you leave your job, you're probably also leaving your life insurance protection behind. However, when you purchase your own policy, coverage isn't dependent on your employment situation. In other words, you can take the policy with you if you change jobs.
Furthermore, when you buy your own, separate life insurance policy, you decide how long you want to be covered. Moreover, with an individual policy, you may be able to get more personalized coverage that fits your financial needs.
As you plan for your growing family's immediate needs, take time to plan for their future needs, too. While the decision to buy life insurance is often met with hesitation and denial, it's a way to help make sure your loved ones are taken care of even if you pass away. If you have any questions or need help determining what kind of policy is right for you, talk to your insurance agent.
Thomas Walters
Allstate agent and owner of Walters Insurance Agency.