Ensure You Are Insured
Does Your Homeowners Insurance Policy Cover A Second Home?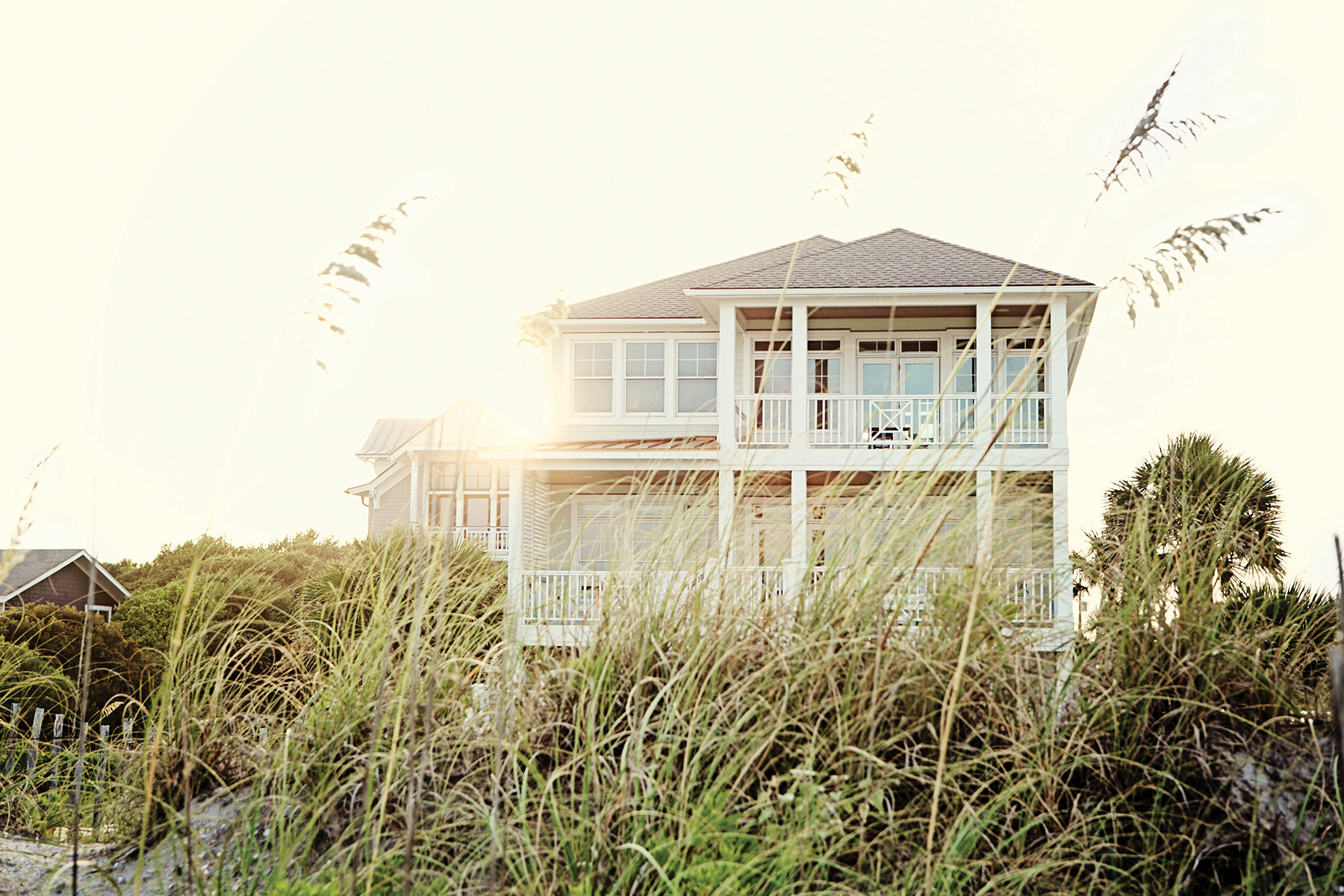 Whether it's to live out each winter as a snowbird or enjoying the majestic mountains, or spend warm weather weekends at a lakeside retreat or beachfront abode, a second home can have tremendous appeal. But, as with your main residence, a vacation home is something that you'll probably want to protect with homeowners insurance. Will your policy on your primary home help protect your second home? Read on to learn if homeowners insurance extends to two residences and when you may need separate policies.
DO I NEED A SEPARATE POLICY FOR MY VACATION HOME? You'll likely need to purchase a separate insurance policy for your second home if you want to protect its structure and the contents inside. If you have a mortgage on your second home, your lender may also require you to insure it. In some cases, insurers may extend the liability coverage portion of your existing policy to a second home. This means if someone is injured at your vacation home, and you're found liable, your primary home's insurance policy will likely help pay for their resulting medical bills or legal expenses you incur.
SECOND HOMES ARE DEEMED RISKIER. You may find that vacation home insurance is a little different than your primary residence's policy in terms of cost or coverage. That's because sometimes what makes a vacation home so appealing may be considered more risky (a waterfront location, for instance). Sought-after features like this can sometimes make a property more expensive or difficult to insure.
SECOND HOME COVERAGE MAY BE MORE LIMITED. Insurance for second homes and vacation homes is typically written on a "named perils" basis. This is because a second home is typically not occupied as your full-time residence and, for example, you might not keep valuable contents there year-round. With a named perils insurance policy, your place would only be covered against events that are specifically outlined in it – for example, due to lightning damage or theft. That means if your vacation home and the items inside are damaged by a peril not listed in your policy, it likely wouldn't be covered. On the other hand, covered perils in a standard homeowners insurance policy may be more broad. Named perils policies may also provide limited coverage for other structures on your vacation home's property. For instance, other structures – like detached garages, sheds, or boathouses – may have less coverage than they would in a conventional homeowners policy.
BOOSTING YOUR VACATION HOME'S PROTECTION. There are some things you can do to help better protect your vacation home. You'll find that most homeowners insurance policies include personal property coverage – this coverage helps replace the stuff you own, such as furniture, electronics, and clothing, after you file a covered claim. However, it's important to remember that personal property coverage may provide limited coverage for certain items. For example, say you keep a boat at your vacation home. If your boat was destroyed by a covered peril, the personal property coverage in your policy might only pay a small amount toward repairs. In this case, you may want to consider a separate boat insurance policy.
You might also want to consider a personal umbrella policy (PUP), which provides greater liability protection. This protection generally extends to a second home. But, some insurers may require that you don't rent out the property for the coverage to be extended – otherwise, a separate optional coverage may be required when renting out the property. Here's an example of how a PUP works. Say a guest at your vacation home is injured and sues you for $1 million, but the liability coverage limit in your homeowners insurance policy is $500,000. You'd be responsible for coming up with the extra $500,000. A PUP would help cover these additional costs beyond your homeowners insurance coverage.
You may also want to talk with your insurance agent to find out if there are any other insurance protections for your second home that you may want to consider. For instance, if you have a water-front property, you might want to purchase flood insurance, because flood damage usually isn't covered by a typical homeowners insurance policy. Or, if you have a boathouse on your vacation home's property, you may be able to increase coverage limits to better protect that structure.
SAVING ON A SECOND HOME POLICY. You may be able to save a little bit of money on your second home's insurance policy in a few ways. If you purchase it from the same insurer you buy other insurance policies from, you may qualify for a bundling discount. Or, if your second home has security features, you may be able to lower your premium — the amount you pay to keep a policy in force. Be sure to discuss any special safety features your second home has with your insurer so you can take advantage of any discounts they may offer.
INSURANCE FOR RENTING IT OUT. If you decide to rent out your vacation home for part of the year, the policy on your second home may not cover damage that occurs while it is being rented out. Depending on your situation, some insurers may require you to purchase an entirely separate policy when you rent out your vacation home. Following are several scenarios to consider:
– If you plan to rent it only one time, your insurer may extend the protection from your current homeowners policy to the home while it's rented out. Other insurers may require you to purchase an endorsement to the existing policy in order to extend that policy's coverage.
– If you plan to rent out your home multiple times to various renters, some insurers may consider this a "business." You may need to purchase a business policy to help ensure your home is protected.
– If you'll be leasing your home to one person for an extended period of time, you may need to purchase a landlord policy.
By having insurance in place on your second home, you can have peace of mind knowing it is protected, whether you're there or not. If you have any questions about whether your second or vacation home is adequately insured, check with your insurance agent.
Thomas Walters
Allstate agent and owner of Walters Insurance Agency.