Driveable Destinations
Discover The Character Of Pittsboro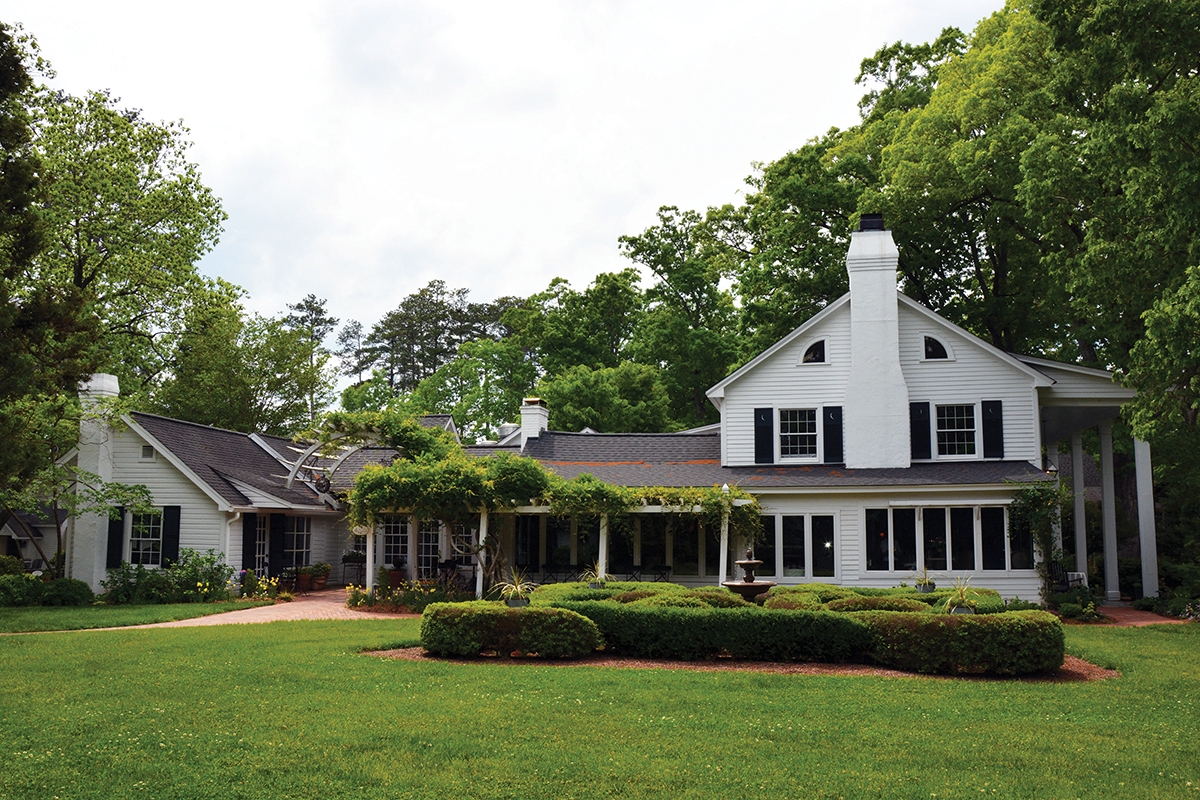 Pittsboro is where the beautiful Chatham County Courthouse rises from a traffic circle so famous it earned the town the nickname "The Circle City." This is a locale with a clear identity. In fact, it's a good example of what makes North Carolina special. Unlike my home state of Florida – where the origin of almost every crossroad can be chalked up to orange groves, water, or tourism – most Tarheel towns have stories with roots that plunge deep into history.
In fact, Pittsboro is more than 200 years old. Named for British politician William Pitt the Younger, it was well established by the mid-19th century and escaped devastation during the Civil War thanks to a lucky environmental fluke – the Haw River flooded and United States troops could find no way across. The Pittsboro Railroad opened in 1886, and for decades the town's business district was humming. Fast forward to the 21st century, and you find a Pittsboro that has evolved into a trendy rural community making great strides in the fields of art, food, and organic farming. Residents even cooperated to develop their own local currency – colorful paper bills called the "Plenty," which stands for Piedmont Local Economy Tender. This is why, when you visit the town on a warm summer day, the air practically glistens with a patina of character and purpose that's impossible to miss.
So for our afternoon jaunt, we decided to start with the historic downtown. After pulling into a curbside parking space on Hills-borough Street, our first stop was a magnificent place called French Connections. Like many weekend travelers, we'd done our homework and knew what to expect – somewhat. But, truly, Google doesn't do justice to French Connections. It's a historic home with a broad front yard upon which rainbow-colored animal sculptures sprawl, crawl, and stretch. Planters and bird-feeders line the front porch while, inside the house, piles of imported fabrics, beads, and handcrafted décor fill the rooms. We lingered quite a while before buying a lampshade made entirely of bottle caps!
After the spectacular bottle cap bargain (about $50), it was time to stroll past the rest of the storefronts to check out the shops. My daughter found some adorable bracelets at New Horizons Downtown, and the Blood Orange Italian Soda at Blue Dot Coffee was superb. We spent an inordinate amount of time at Screaming for Vintage, a combo thrift shop/antique store/time capsule. This is where your old Brady Bunch lunchbox sits atop a retro, pastel-colored, fiberglass chair priced at a cool $1,000. It's fascinating and fun, with plenty of nooks and crannies tailor-made for aesthetic posts on Instagram.
Of course, the most aesthetic spot in all of Chatham County – possibly in all of central North Carolina – is Fearrington Village. About a 10-minute drive from downtown Pittsboro, and approximately an hour southwest of Wake Forest, the converted farm remains one of the region's most elegant experiences in terms of quality, history, and ambience. The 640 acres of land were purchased by William Cole in 1786 and passed down through generations until they landed in the hands of great-great-grandson John Bunyan Fearrington, who in the 1930s turned the property into a dairy farm. In 1974, R.B. and Jenny Fitch purchased the land and began carving it into a planned community complete with homes and yards, but also with shops, eateries, studios, and gardens.
The Fitches had hoped to create a place reminiscent of a small village in the English countryside, and they succeeded most remarkably. Not only does the community possess a peaceful, bucolic character, but the new construction melts into the broader surroundings seamlessly. The cottages line the pastures like storybook pictures come to life. Those pastures, by the way, are filled with the farm's beloved black and white Belted Galloway Cows. There's also a friendly herd of black and white goats and a flock of rare black and white Columbian Wyandotte chickens. Apart from bringing a touch of silver plumage to the monochromatic livestock palette, the birds also provide fresh eggs for diners at the Fearrington House Restaurant.
We were so enchanted by the surroundings that we decided to visit two weekends in a row. With extra time to explore, there was very little about Fearrington Village that escaped our notice. The collection of shops is charming, though pricey. It includes Nest, a lovely home design and accessories store; a chic apparel and gift shop called Dovecote Style; an independent bookseller known as McIntyre's Books; the Spa Boutique; and the Belted Goat Wine Shop. That first weekend we dined on the outdoor patio of the Roost Beer Garden, an environmentally-friendly venue featuring local craft beer, wood-fired artisan pizza, live music, and plates made out of recyclable cardboard. Of the pizzas we tried, one had Italian sausage, pancetta, salami, smoked mozzarella, and raisin gremolata. The other consisted of six cheeses, confit garlic, rosemary, and lemon salt. Both were amazing.
Of course, we saved the best for last, returning the second weekend for a reserved family seating at the Fearrington House Restaurant. Adjacent to the Fearrington Inn, which has 32 exquisitely appointed guest rooms, the restaurant ranks as one of the top hotel food destinations in the world. It boasts AAA Five Diamond status, an executive chef who has received some of the world's highest culinary honors, and a trademark hot chocolate soufflé that's absolutely to die for. The menu choices are presented as meals of either three or four courses – take your pick – along with a surprisingly wide array of breads, wines, and amuse-bouches to introduce new flavors, make a statement between dishes, or cleanse your palate. Most of the plates are seasonal and locally-sourced, and include such delicacies as Steelhead Trout with Smoked Butter, Salt Meadow Lamb with English Peas, or Diver Scallops with Curry Cream. The restaurant occupies the property's 1927 farmhouse (a fire destroyed the original homestead), and the tables look out over the gardens, paths, and majestic shade trees. By the time our spoons scraped the last of the chocolate from our still-warm soufflé dishes, we already were planning when to come back.
Jennifer Smart
Assistant director of the Wake Forest Historical Museum.