Driveable Destinations
Taylor Nursery And Tree Farm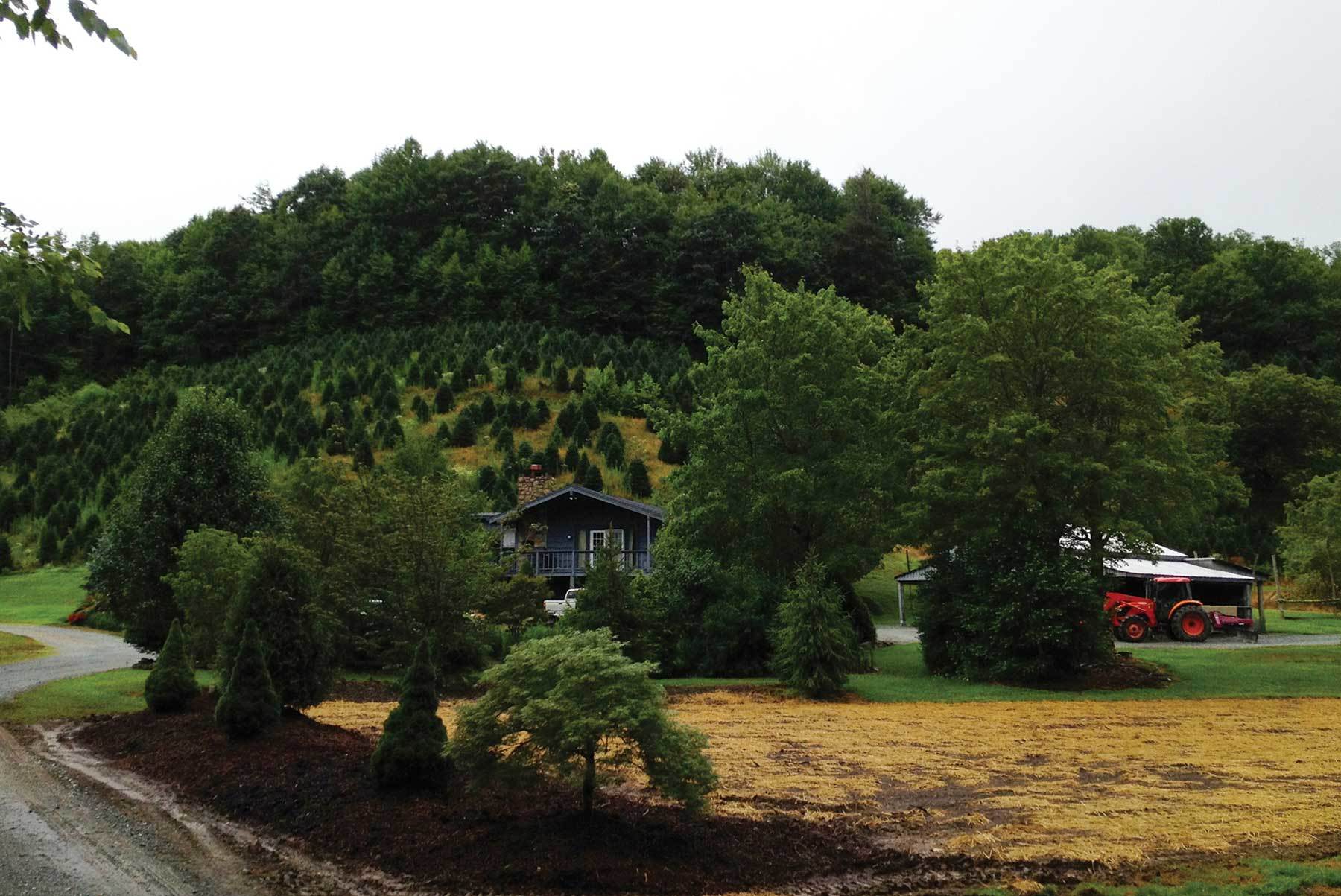 Finding the perfect Christmas tree is a cherished holiday tradition, but one that can come with its own set of challenges – just ask Charlie Brown or Clark Griswold. Fortunately, though, North Carolina is home to some of the world's most beautiful evergreens, which means those of us lucky enough to live here stand an excellent chance of stumbling upon a tree of almost indescribable beauty. Best of all, that tree will be only a car ride away.
Of course, you don't have to travel to find a tree. Many farms set up shop at street corners, churches, and parking lots this time of year. Evergreens are virtually everywhere, and you might find an adequate selection right in your own hometown. But as the point of a "Driveable Destination" is to experience the variety and beauty of our state, we decided to focus on a place that prefers not to ship its firs, spruces, and pines down from the mountains; a place that grows trees famous for being thick, full, and super-fresh; a place you absolutely must visit in person this tree-selecting season if you wish to drive home with the rare, elusive, and much sought-after "perfect Christmas tree."
Founded in 1963, Taylor Nursery and Tree Farm is a small, family-run operation high in the Appalachians located between Boone and Banner Elk. That's about a three-and-a-half hour drive from northern Wake County. Emphasizing quality over quantity, the Taylor family trees are lush, healthy, and stunning from all angles. Even better, visiting the farm to choose just the right one is an adventure the whole family can enjoy. This is a working farm, so visitors are asked to park at the grassy area across from the house and walk toward the barn. From there, staffers can point out the differences between rows – varieties grown include Fraser Fir, Blue Spruce, Canaan Fir, Eastern White Pine, Norway Spruce, and Turkish Fir. (You can also purchase handmade wreaths and garlands for added natural holiday home décor.) Although visitors aren't allowed to cut trees themselves, having one taken down is as easy as hailing assistance, pointing out your selection, and waiting while the tree is cut, bailed, and loaded onto your vehicle.
If you want to make a day of it, the Taylor Nursery and Tree Farm is equipped with hiking trails that boast a spectacular view of the mountains. Ponds and creeks are always an attraction for children, as are the hot chocolate, cookies, brownies, and hot apple cider offered as refreshments. When weather permits, the Taylor family will operate their popular weekend hayrides. And speaking of weather, mountain temperatures this time of year usually range from the mid-20s to low-40s, so layered clothing, sensible shoes, and a hat and gloves are recommended. (Dogs are welcome, but bring a leash.) Although conditions can be rugged, nothing but a particularly heavy snow will alter the farm's seasonal operating hours. You can expect it to be open on Fridays, Saturdays, and Sundays throughout the holidays, with "Choose and Cut" usually beginning the third week of November.
CHRISTMAS TREE FOOD
To keep your tree healthy as long as possible during the holiday season, when you arrive home make a fresh cut at the base and remove lower branches as needed. You can always put tap water in the stand … but if you're interested in a tree food recipe, this one is used by Wake Forest Museum Executive Director Ed Morris for natural trees at home and at the historic Calvin Jones House. Once you have the basin filled, add fresh water daily and replace with a new mixture of these basic ingredients about once a week.
Simply combine the following ingredients:
– 1 can of Sprite (with sugar)
– 2 quarts of very hot water, almost to boiling
– 1 tablespoon of Clorox bleach
This is the last year to buy a tree at the Taylor Nursery and Tree Farm. After this final crop, the tree sales will be permanently closed. For more information, please visit www.taylortreefarm.com. You can also contact the farm directly at 828-963-6537 or info@taylortreefarm.com. If you plan to visit, please note the location is about 200 miles from northern Wake County. The address is 276 Stella Taylor Road in Boone.

Jennifer Smart
Assistant director of the Wake Forest Historical Museum.