Driveable Destinations
Panic Point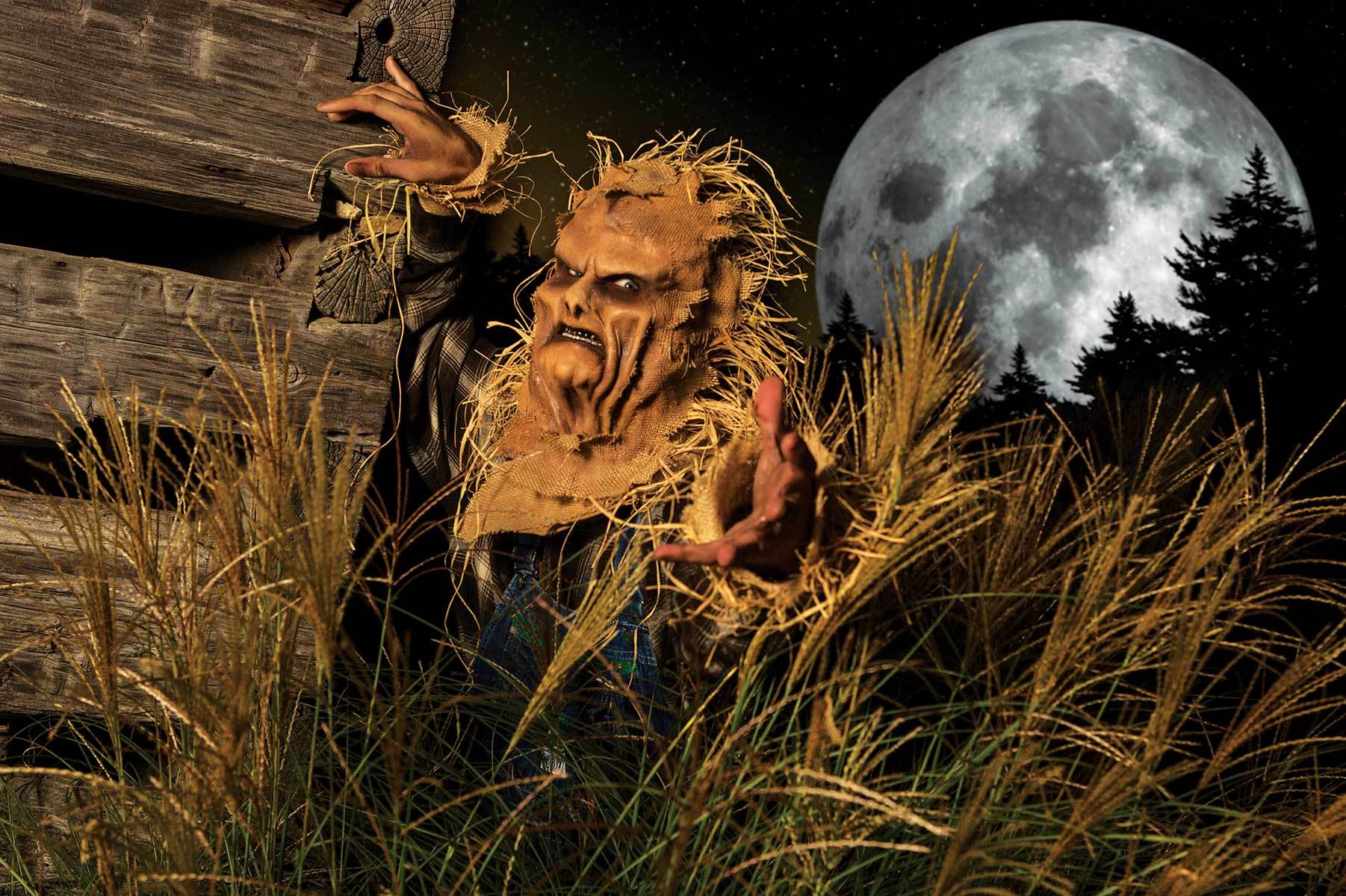 If you still haven't made the trip to Panic Point, now is the time to swallow your fear, get in the car, and let the spookiness unspool all around you. Nothing screams "Halloween Party" like this particular October extravaganza. It's a measly 20-minute drive from Wake Forest, which makes it ridiculously easy to find. Just head north on White Street or North Main to Youngsville, turn right on Holden Road, take a left at Cedar Creek, go one-third of a mile, and you're there. Congratulations on reaching the place that's happy to proclaim it's been "inducing involuntary bladder release since 2011." As you can imagine, it's very big with teenagers – but if you too are interested in some frightful fun this Halloween season, drive on over and be prepared to be scared.
This year's "Sixteen Nights of Mayhem" cranked into action on September 24 and extends through November 5 (fan appreciation night). The park is open most Friday and Saturday evenings from 7:00 PM – 10:00 PM, with a handful of alternate days and three theme nights thrown in. Canned Food Night is October 23, College Night is October 27, and High School Night is October 30 (the Haunted Forest is also open Halloween night). Prices range from $16 to $29 and tickets can be purchased in advanced via the park website at www.panicpointnc.com. Just remember to bring your printed receipt or photo ID to the "Online Window" at the ticket booth when you arrive. You can also pre-print and sign the park's liability waiver – which doesn't imply there's any real risk of being "grabbed, dragged, hit, cut, gouged, marred, gored, impaled, or otherwise contacted" by the bloody, costumed haunters you'll encounter wandering the trails; they're trained never to touch visitors. Reassuringly, the park also employs security.
So what does Panic Point promise for the entire family? The six main attractions include a "Haunted Forest," where evil dolls, witches, and other ghouls roam. There's also a "Dark Trail" for those who simply must experience the simulated horror of a Hollywood slasher flick; a "Haunted Hayride" with a soundtrack primarily comprised of maniacal cackling and bloodcurdling screams; and a corn maze titled "Killers in the Corn." The park also offers a tamer variety of alternative entertainment for the faint at heart. These activities let you wander a different corn maze (minus the monsters), or play a game of skill to win a T-shirt or other prize. Each attraction is given a "Scare Rating," and although the marketing goes heavy on the zombies, lunatics, spiders, and portals to Hell, several middle school students I've spoken with have visited Panic Point and attest it's "not scary"… the organizers
consider it PG-13. To expand the park's appeal to families with younger children, this year they're offering a few additions that are exclusively scheduled for the end of October. These include an "Enchanted Forest" with a candy trail through the woods, a scare-free corn maze, and a happy hayride. For more information, please check the website.
If you are craving some thrills and chills this Halloween season, don't miss what has been called the "Best. Haunt. Ever." Panic Point is an enormous scare fair, and you're invited!
Panic Point offers group and military discounts and is proud to work as a fundraising partner with numerous local organizations. The park is located in Youngsville at 2808 Cedar Creek Road. Text "Panic" to 31996 for news updates and special offers. For more information, contact park organizers at panicpointnc@gmail.com, call 919-526-8612, or visit www.panicpointnc.com.

Jennifer Smart
Assistant director of the Wake Forest Historical Museum.