Driveable Destinations
A JAUNT THROUGH JOHNSTON COUNTY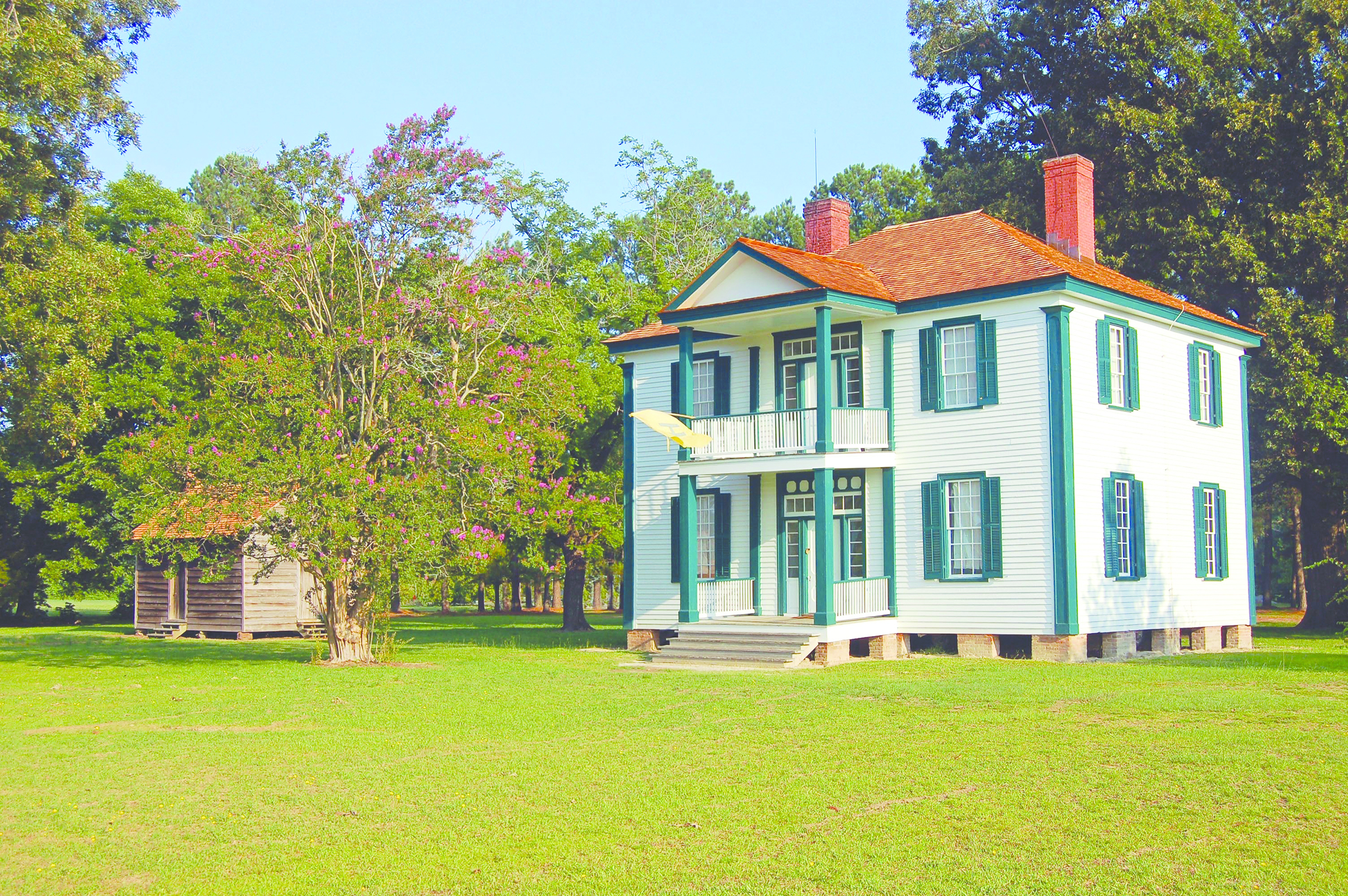 Johnston County is something special, and not just because it's the birthplace of Ava Gardner. Although giving the world a movie star certainly puts you on the map, any icon worth her salt would admit to being influenced by where it all began. In this case, that's along the winding roads of Benson, Meadow, and Selma – where history and culture are as fresh and colorful as duckweed on a pond.
The seat of Johnston County is Smithfield. Located along the Neuse River, the settlement was first founded by the Tuscarora Indians, a tribe which later migrated to upstate New York but maintains deep ties to the area. (Gardner was reportedly part Tuscarora, a lineage not uncommon in this part of the state.) In the 18th century, the Europeans arrived and built a small port along the water route to the Atlantic. By 1800, Smithfield was home to Dr. Calvin Jones, the first physician in North Carolina to promote the smallpox vaccine. (Jones is better known in our neck of the woods for purchasing a plot of land in northern Wake County and christening it "Wake Forest.") In 1865, Johnston County played a pivotal role in the Civil War prior to the surrender. And it made culinary headlines in 1964 with the launch of the first Smithfield's Chicken 'N Bar-B-Q.
Johnston County is also where you can find one of the state's larger and more accessible outlet malls. This became my family's first stop. Just off the I-95 corridor, Carolina Premium Outlets sells everything from Adidas to Polo to Van Heusen. It's also a great place to try out those slick Smartphone apps that scan labels for quick price comparisons. Try RedLaser, BuyVia, or ShopSavvy. These can determine if what you see on the hanger is a real steal or a lower quality garment manufactured for the bargain racks. And don't forget to hunt the rear of the store. That's where the clearance merchandise is crammed. You might struggle to sort through messy stacks and piles, but the effort sometimes pays off.

As ours was a midday excursion, shopping was followed by lunch. On an inside tip from Wake Forest Historical Museum Executive Director Ed Morris, a former administrator of North Carolina's State Historic Sites, we headed to a tiny crossroads called Meadow, not far from Benson, and got in line at the Meadow Village Restaurant. Locally famous for its country buffet and homemade desserts, we were delighted to discover the finest, crispiest fried chicken in the world. Other house specialties include chicken pastry, country style steak, deviled crab, and chocolate pie. The room is large and the service is great, but the tables go fast and they don't take reservations. So we arrived on the early side, ate quickly, and then headed to our next stop – the old battleground at Bentonville.
The Battle of Bentonville was the largest and bloodiest Civil War conflict on North Carolina soil, and it took place along a quiet stretch of Johnston County road approximately a 20-minute drive from Meadow. It was the South's last hurrah, a three-day fight that shattered the peace of the surrounding countryside. The site is now a National Historic Landmark and includes the Harper House, a two-story family home that in March of 1865 was commandeered by the invading Union Army and converted into a temporary field hospital. In the downstairs rooms, Civil War surgeons performed amputations and other primitive medical procedures on nearly 600 wounded soldiers from both armies. Today that roughshod medical facility has been painstakingly recreated, with the upper floor interpreted as a family residence. Guided tours are available during regular hours. The site's outdoor area covers a great deal of territory and comes with a phone tour and driving map. Visitors are welcome to explore the grounds, read the signs, and dial the audio at any time. Landmarks include a soldiers' cemetery, Confederate mass grave, monuments to the troops, and a reproduction Civil War cannon behind a fortified earthen trench. Bentonville Battlefield is a truly unique Johnston County location, and it's a must-see for students of the Civil War and history buffs alike.
Of course, the other must-see is the Ava Gardner Museum. Unlike the smoke and mirrors of so many from the Golden Age of Hollywood, Gardner's story is epic in its own right. Born at a Johnston County crossroads quite similar to Meadow (Gardner's place of birth was called Grabtown), she goes down in history as a poor farm girl who rocketed to stardom on the strength of a ferocious spirit and utterly fabulous face. For that reason, you might be surprised to learn the museum in downtown Smithfield at first appears modest and plain – but only on the outside. Interior exhibits feature gowns, jewels, and artifacts, along with souvenirs from Gardner's short and stormy marriage to Frank Sinatra. When she died in 1990, Sinatra sent a wreath of pink roses and carnations with a card just signed, "Francis." This mix of simplicity and greatness, so characteristic of Gardner, remains part of her identity – a scrap of Johnston County projected onto the silver screen.
All in all, it was a memorable afternoon. Honestly, how many places can tie together the Tuscarora Indians, a Civil War battleground, substantial bargain shopping, the glittery power of a movie icon, and perfect fried chicken? Johnston County does it with ease. All you have to do is look.
Smithfield and the surrounding area are approximately an hour's drive from Wake Forest. A simple route follows I-40 east to US-70. For a slower country drive, choose NC-96. To find more information on the sites mentioned, please visit: www.premiumoutlets.com/outlet/carolina, www.meadowrestaurant.biz, www.nchistoricsites.org/bentonvi, and www.avagardner.org.
Jennifer Smart
Senior public information and communications analyst with the City of Durham Department of Water Management.