Driveable Destination
A Perfect Day For Perquimans County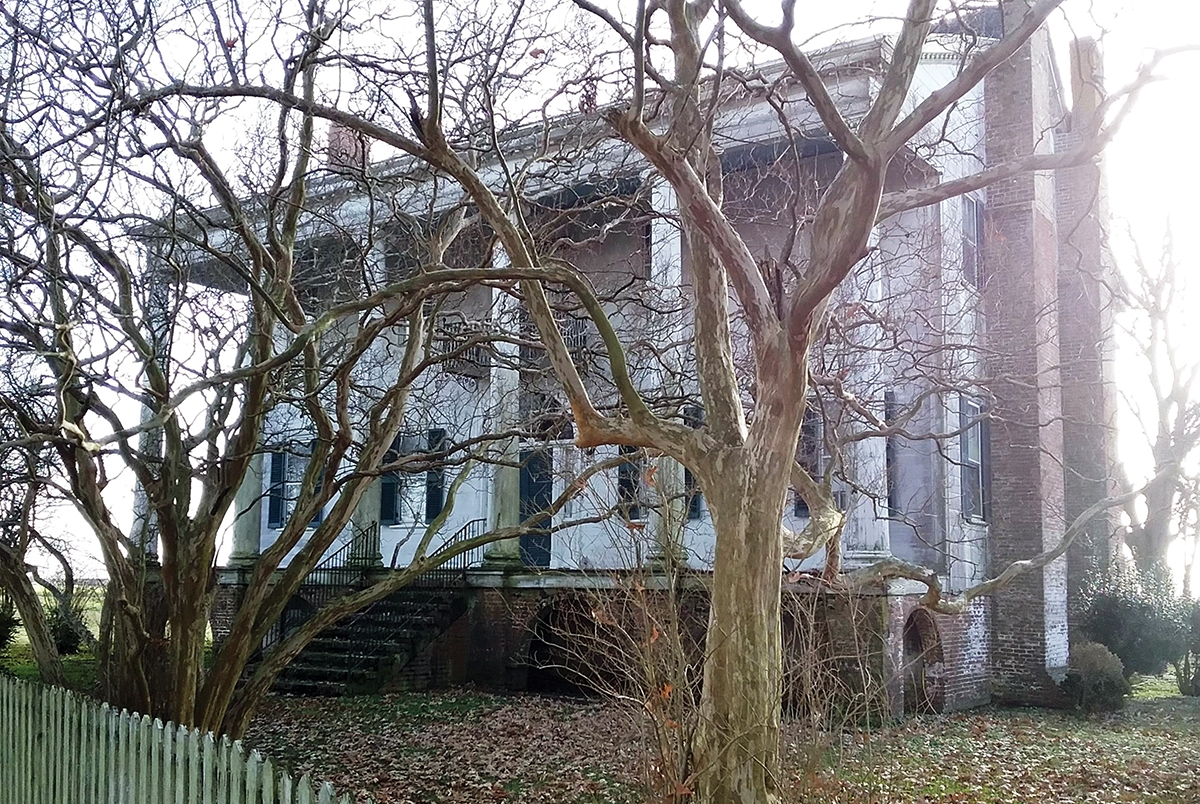 Just hearing the word Perquimans sparks tiny flickers of mystery, like it could be anything from an exotic fruit to one of those color strips on a paint store sample card. Of course, it's neither. Perquimans is a location and the term translates to "the land of beautiful women." It's from the language of the Yeopim, one of the original Native American tribes who lived in what today we know as Perquimans County, North Carolina. Along with its unique name, this locale in the uppermost corner of our state's eastern edge has become famous for a few other things – specifically its historic sites, impressive homes, endless miles of shoreline, and country hams. If you're finding yourself with a free weekend this spring, hop in the car, head east, and visit this issue's "Driveable Destination."
Perquimans County is an excellent example of why it's a good idea to ask a historian about the best places to visit. Wake Forest Historical Museum Executive Director Ed Morris tipped me off to this lovely spot, and I'm very happy he did. Historians know all the stories, the geography, and where to find the finest handmade pottery. Check, check, and check – in all those categories, Perquimans County gets high marks. It's loaded with picturesque landscapes, crumbling mansions, and good old country stores. In fact, there's a place in the tiny community of Belvidere that will knock your socks off with scadoodles of cured hams slung on the walls. No LED screens here. For the going price on ham hocks, homemade sausages, or whole fryers, you just check the handwritten signs clipped to a wire with clothespins. This is Layden's Country Store, an old-fashioned grocery that's been family-owned since 1952 and stands as a heroic outpost in the nationwide landscape of supermarket conglomerates and big box chains. Legendary for its butcher shop – those hams! – Layden's Country Store is open every day but Sunday and lies at the end of a scenic route that takes you 137 miles from Wake Forest and into a different world.
For iconic mid-century disc jockey Wolfman Jack, that world was Belvidere Plantation. Built around 1767, the Georgian-style farmhouse gave the community its name and served as the focal point of the rural village long before the property was purchased by entertainment royalty – or at least entertainment phenomenon – gravel-voiced Robert Weston Smith. Known to all as the Wolfman, Smith acquired Belvidere Plantation in the mid-1970s and lived there until his death in 1995. The home is now listed on the National Register of Historic Places. Belvidere is also home to the oldest surviving Quaker church in the United States, the Piney Woods Friends Meeting House, and it's where the Perquimans River – located entirely within this single county – splits the center of town as it runs its course from the edge of the Great Dismal Swamp. Honestly, nothing hits closer to the quirky essence of eastern North Carolina than that.
In the olden days, when it was time to take crops to market, early villagers from Belvidere traveled the slow, meandering river to the county seat of Hertford. It's still a trip worth making. Fortunately, it's much faster by car. You can drive the eight miles in about 10 minutes, seeing flat countryside all the way. When you arrive, stop in at the local Chamber of Commerce to learn more about Hertford native Jim "Catfish" Hunter, the Baseball Hall of Fame pitcher who was born and died in the charming little town. The Catfish Hunter Museum is located inside the Chamber building and occupies a small but special space that's brimming with memorabilia. The exhibits include caps, jackets, baseball cards, pennants, photographs, and newspaper clippings. Hunter is a true hometown hero. The eight-time All-Star played on five World Series championship teams, won the Cy Young Award, ushered in baseball's free agency era, and inspired a musical tribute by none other than Bob Dylan. A song titled "Catfish" was released as part of the musician's Bootleg Series in 1991.
The museum won't take long, so you'll have plenty of time for a relaxing stroll through the downtown Hertford Historic District. If you're a planner, just go to hertford.com/downtown to check out photos and get a sense of the layout. Also near Hertford is Cove Grove (pictured), a historic plantation house built around 1830. As a historian touring the county with other professional historians, Ed was invited to visit the mansion. This will not happen for the rest of us. However, it is listed on the National Register of Historic Places and is visible from the road for those who'd like a glimpse of one of those rare homes that actually lives up to Hollywood's fantasy of the antebellum South. Together with a second local property called Land's End – which ranks as the county's only 19th century brick mansion – Cove Grove is considered among the most important antebellum buildings in North Carolina. Both possess an impressive array of the columns, balconies, and porches so closely associated with Southern plantation architecture. Hunting for a historic home that's open to the public? You're in luck! One of Hertford's notable, and largely unsung, landmarks is the Newbold-White House, built in 1730 by Colonial Quakers on the bank of the Perquimans River. The house is restored with period furnishings and the garden is planted with herbs and flowers traditionally used in old-fashioned recipes for eating and doctoring. The museum shop features jewelry, history books, souvenirs, and some of that local pottery that North Carolina historians love.
As if more is needed to make this "Driveable Destination" such a special attraction, Perquimans County also benefits from its gorgeous location, not too far from the barrier islands and practically within shouting distance of the Albemarle Sound. Outdoor activities like fishing, hiking, and canoeing abound. Mix in the exceptional houses, history, and hams (never forget the hams!), and it seems very possible the name Perquimans just might actually mean "perfection."
Jennifer Smart
Assistant director of the Wake Forest Historical Museum.