Driveable Destination
The Wonder Of Halifax County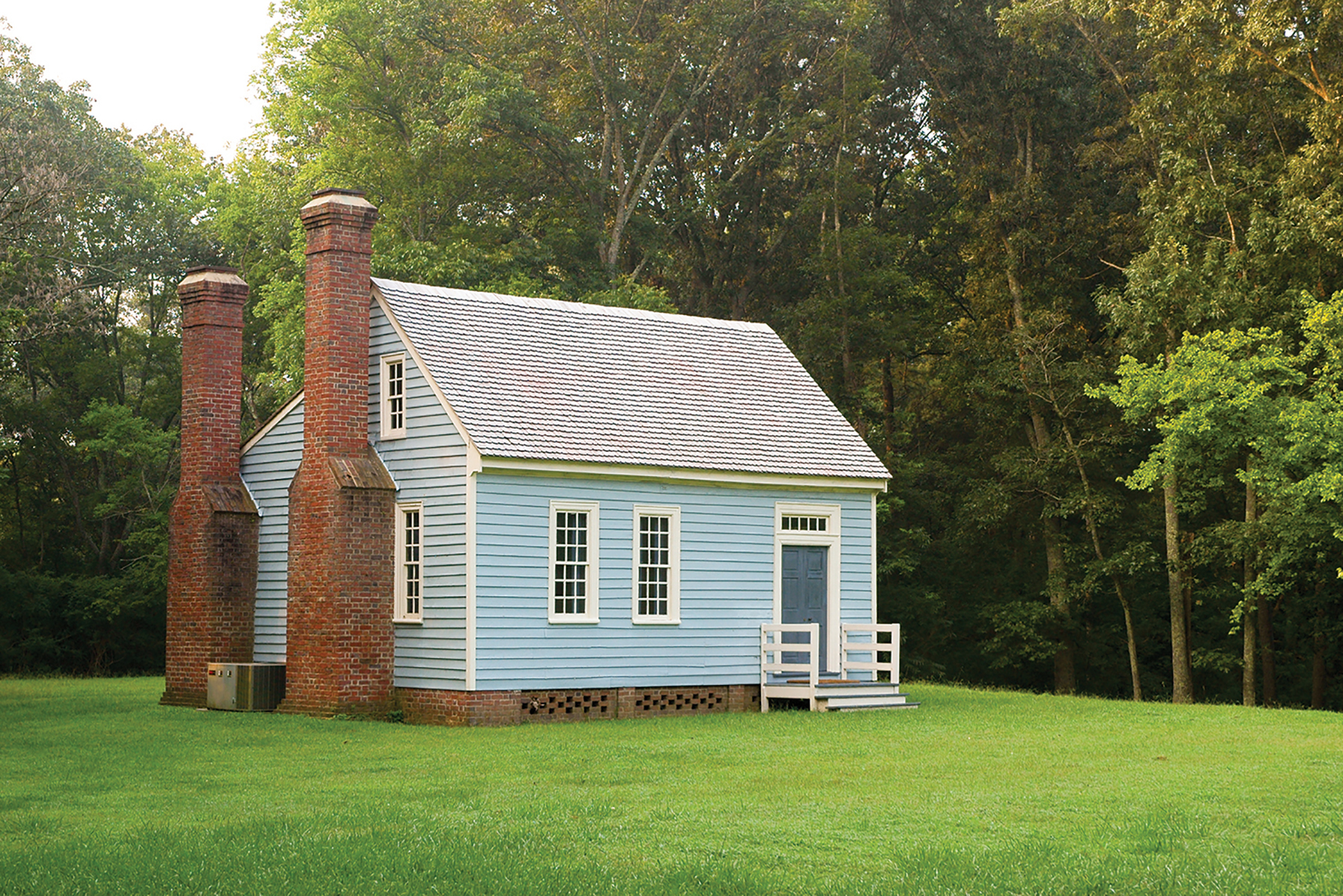 North Carolina is made up of 100 counties with the formation of the earliest counties in 1664. Founded 240 years ago, Halifax County has be-come a tourist destination for lovers of history, nature, and the arts as they seek to explore new and exciting adventures. Located just a little over an hour away, approximately eight miles from the Virginia border and in the Roanoke River and Tar-Pamlico basins, is the northeastern county of Halifax, one of the largest geographical counties in the state. No matter what you fancy, this "Driveable Destination" is a must-visit.
FOR THE HISTORY BUFF
Nicknamed by many as North Carolina's "cradle of history," Historic Halifax is the birthplace of the "Halifax Resolves," a resolution, according to northcarolinahistory.org, that was "adopted by the Fourth Provincial Congress of the Province of North Carolina on April 12, 1776 ... [and was] a forerunner of the United States Declaration of Independence." While visiting, be sure to include the Historic Halifax State Historic Site, where you can turn back the clock and experience how those early revolutionaries lived. The Visitor Center offers an audiovisual presentation, guided tours, and exhibits depicting the town's history. You can also step back in time as you explore several historic structures – including the Sally Billy House (1808), the Burgess House (1808), the Halifax County Jail (1838), Eagle Tavern (1790), the Owens House (1760), and the Clerk's Office (1832).
Aptly called "North Carolina's longest museum," the Roanoke Canal Museum & Trail, as detailed at roanokecanal.com, "utilizes traditional and interactive exhibits to explain how the original canal – with its locks, culverts, and massive aqueduct – was built and turned the Roanoke River into a superhighway of commerce during the early 19th century. The story continues by explaining how the canal was transformed from a trade route into a hydroelectric power resource just over a century ago before becoming the green-way and historic site of today." Along the 7.5-mile length of the trail, you will bear witness to "some of the most impressive and best preserved early 19th century canal construction in the nation, including hand-hewn stone culvert, power canal bulkhead, locks, and an aqueduct that spans 35-feet in a single arch – one of the greatest engineering feats of the time," according to visithalifax.com.
FOR THE NATURE LOVER
Medoc Mountain State Park provides 10 miles of hiking trails that meander along a creek, while other trails can take you several hundred feet to the mountain's upper reaches. Fishing Creek is loved by paddlers and anglers alike as it is considered to be one of the cleanest streams in the region and flows 2.5 miles through the park. If you prefer to explore on wheels, Medoc Mountain provides nine miles of mountain biking trails for riders of all skill levels.
Straddling the North Carolina and Virginia border between I-85 and I-95, Lake Gaston is a 34-mile, 20,000-acre lake bound by the Kerr and Gaston Dams. Public access can be found at the Lake Gaston Day Use Area where you can also take advantage of a fishing pier, boat ramp, and public swimming area. Teeming with game fish, including striped bass or rockfish, largemouth bass, crappie, sunfish, and several varieties of catfish along with a variety of other species of less prevalent fish, Lake Gaston is a local fishing paradise.
Avid bird watcher or not, you won't want to miss the world's largest collection of rare and endangered waterfowl at Sylvan Heights Bird Park. Visitors can observe over 2,500 birds from around the world including ducks and geese to swans and parrots, toucans, flamingos, and more throughout the continentally-themed aviaries. While there, you can "Feed parakeets and flamingos in the Landing Zone exhibit, enjoy the amazing handicapped-accessible tree house that overlooks the natural wetlands, and get closer to North Carolina's native wildlife at the Beaver Pond Blind," shares visithalifax.com.
FOR THE FAN OF THE ARTS
While you make your way through the county, be on the lookout for a different sort of fish – you won't need a rod and reel to catch a glimpse of these. As part of a public art campaign by The Halifax County Convention and Visitors Bureau, a collection of hand-painted six-feet tall rockfish statues are installed throughout the Roanoke Valley. They were designed to "uplift and inspire" the Roanoke Valley with their colorful stripes, swirls, and scenes. As you tour from Hobgood to Littleton, see how many you can "catch" located in area sites, businesses, and recreational areas.
PREFER THE UNUSUAL?
The Cryptozoology & Paranormal Museum located in Littleton brings something non-traditional to its visitors. As described on their website, crypto-para.org, this museum is "Dedicated to the study of creatures and phenomena not recognized by traditional science." You will find information, stories, and tools that include familiar phenomena such as Bigfoot, ghosts, UFOs, and lake monsters. The museum is open to explore their collection and offers ghost tours in the evenings. This is a must-see for anyone who likes to venture outside the scope of normal scientific understanding.
Additional attractions to check out include the new Weldon Mill Distillery, ("pouring spirits on the banks of the Roanoke River"), the Halifax Underground Railroad Trail (according to halifaxundergroundrr.com, "Halifax County has three National Park Service designated Network to Freedom Sites" – Old Town of Halifax, Roanoke River, and the Roanoke Canal), the Halifax County Agricultural Museum, where you can see antique pieces of farm equipment used in the early days of the 20th century, and much more. Whether you plan to take a rod and reel, binoculars, or bikes to tap into the wonder of Halifax County on your day trip or weekend escape to this "Driveable Destination," the area has something for everyone.
Robyn Goss Bennai
Robyn is a local artist and writer.