Driveable Destination
Winter Fun To Our West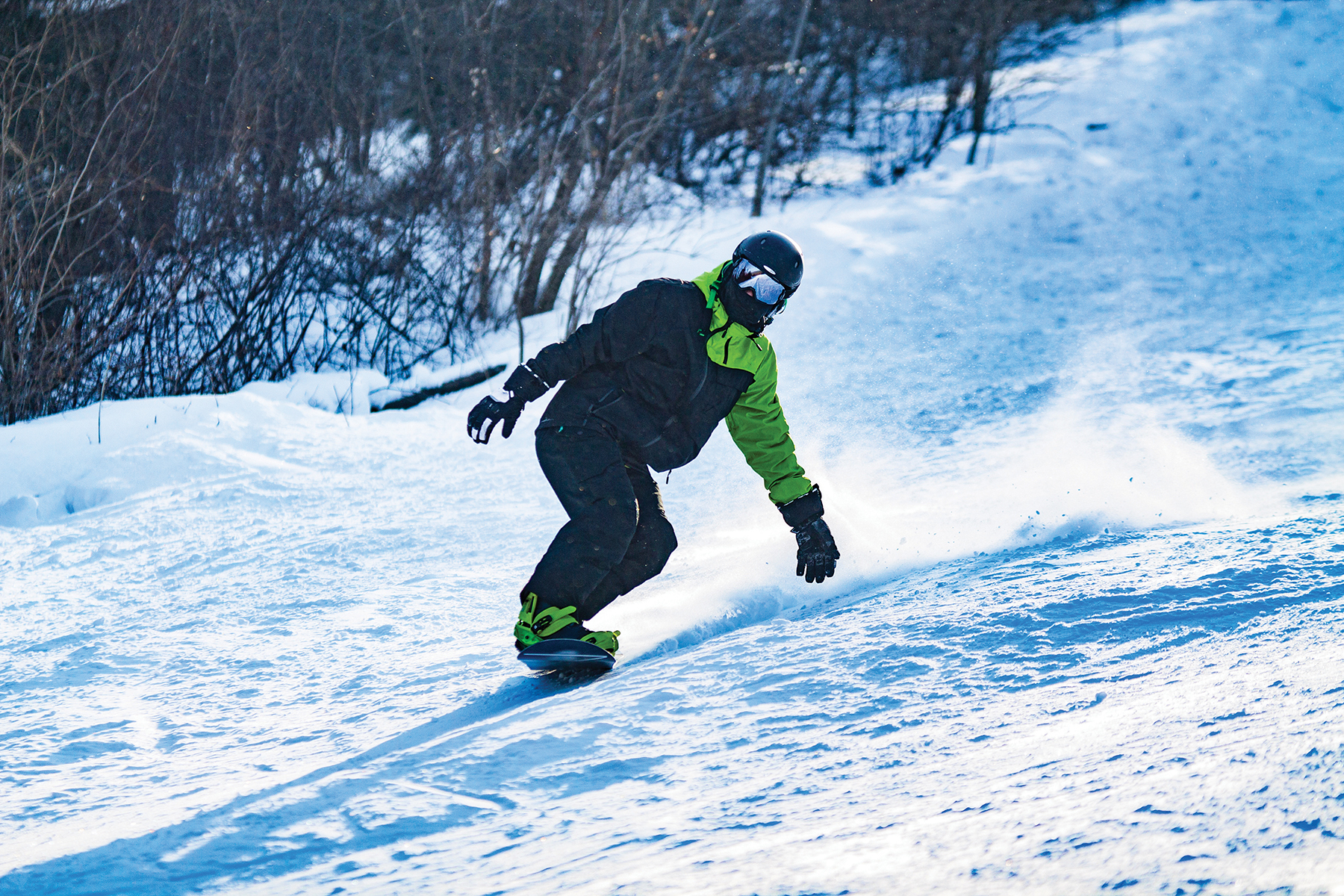 The mountains of North Carolina are beautiful and enjoyable any time of the year; however, winter is an especially marvelous season to take in all that the area has to offer. In the winter, the mountain region of North Carolina is adorned with brisk winds, crystal-clear views, and exciting winter activities. One such activity that draws people from all over is the opportunity to ski in the Old North State. My first experience with skiing was last winter here in North Carolina, and I can say firsthand that it's a must-try activity. So keep reading – then grab some snow gear and head west for an unforgettable winter vacation.
The Appalachian Mountains span from New York to Alabama, with the Blue Ridge range concentrating from southern Pennsylvania to Georgia. In North Carolina, the beautiful Blue Ridge Mountains host numerous benefits to the state, including ecological diversity, natural resources, Appalachian culture, and tourism. In the winter, the NC mountains entertain skiers and snowboarders at numerous resorts and slopes. In the area encompassing Boone, Blowing Rock, Banner Elk, and other nearby towns, you can visit Appalachian Ski Mountain (the High Country's first ski area, beginning over 50 years ago, and now featuring 12 slopes, including two terrain parks serviced by one double chairlift, two quad lifts, two conveyor lifts, and one handle-pull lift), Beech Mountain (the highest ski area in the east at 5,506-feet peak elevation, with 17 total trails, eight total lifts, and a vertical rise of 830 feet), and Sugar Mountain (the state's largest ski/snowboard area with 22 slopes, including a terrain park, eight total lifts, 125 skiable acres, and a 1,200 feet vertical drop) for awesome ski and snowboard slopes, cute cabins, adorable downtowns, and fun for the whole family. In Maggie Valley of the Great Smoky Mountains is the Cataloochee Ski Area, the oldest ski region in North Carolina with 18 slopes, a top elevation of 5,400 feet, and a vertical drop of 740 feet. And about 40 minutes from Asheville is the charming Wolf Ridge Ski Resort, offering 54 acres of skiable terrain, 15 runs, and a vertical drop of 700 feet. There are so many great options from which to choose – or plan a road trip to try out all of North Carolina's sweet slopes!
While skiing may be a favorite pasttime for many North Carolina snow lovers, its majestic mountains offer other winter fun. Specifically, snow tubing and sledding – some of the easiest and most fun of the winter sports, as they doesn't require a lot of preparation, gear, or skill. If snow tubing or sledding are more your speed, check out one of the following, some of which can be found right by the aforementioned ski slopes. (Other tubing options in the western part of our state are available – this is just a sampling, and a quick online search will share options for what's located near your North Carolina driveable destination.)
– Hawksnest Tubing Park: One of the largest snow tubing parks on the East Coast, Hawksnest offers 100% snowmaking, over 30 lanes, and four different tubing areas, with lanes from 400 – 1000 feet long and conveyor lifts to bring you back to the top.
– Tubing at Sugar Mountain: Located on the Sugar Mountain Golf Course, the 700 feet long tubing lanes are serviced by a conveyor lift. Snowmaking, lights for night tubing, and regularly groomed lanes allow for great tubing fun.
– Beech Mountain Sledding Hill: Designed for kids 12 and under, this is the only municipal sledding hill in the southeast. Thus, tubing at the hill is free. Sleds are not provided, so bring your own or purchase one from the various stores nearby.
– Wolf Ridge Snow Tubing Park: Located just outside the Wolf Ridge Ski Resort, the Tubing Park features one large slope that's 60 feet wide at the top, and 100 feet wide at the bottom, with 350 feet of sliding fun in between. No designated lanes means tubers have the option to link up tubes. Snow making and a lighted hill for night tubing make for an awesome experience.
When getting ready for any trip, there are many factors to consider – lodging, food, what to pack, etc. No need to fret – when it comes to finding a place to stay, ski resorts host a number of amenities, such as location, access to slopes, and restaurants. Or, rent one of the many cute and cozy cabins that dot the western region of our state. Additionally, you can book a room at a local inn or hotel in a nearby town (depending on where you choose to ski). As for food, delicious restaurants of all kinds can be found throughout the region. My favorite eateries are those that serve home-cooked North Carolinian and Appalachian specialties. Be ready for some tasty tomato-based barbecue! You'll also find that general stores and grocery markets are easily accessible to accommodate the needs of tourists and locals alike. When planning what to pack for your ski trip, you might think "I don't own any skis, snowboards, or winter gear! What am I going to do?" But do not worry; rental equipment and gear can be found at numerous locally-owned stores and resorts to help visitors have as easy and seamless a vacation as possible.
If you find yourself craving some cold weather fun, go ahead book your stay for a wonderfully wintery vacation, and enjoy all the skiing, snowboarding, and tubing enjoyment that North Carolina has to offer!
Grace Lower
Grace Lower is a sophomore at UNC-Chapel Hill. She is studying Biology and Environmental Science, and also enjoys dance, theater, and writing for CIRCA Magazine.