Don't Hide The Skin You're In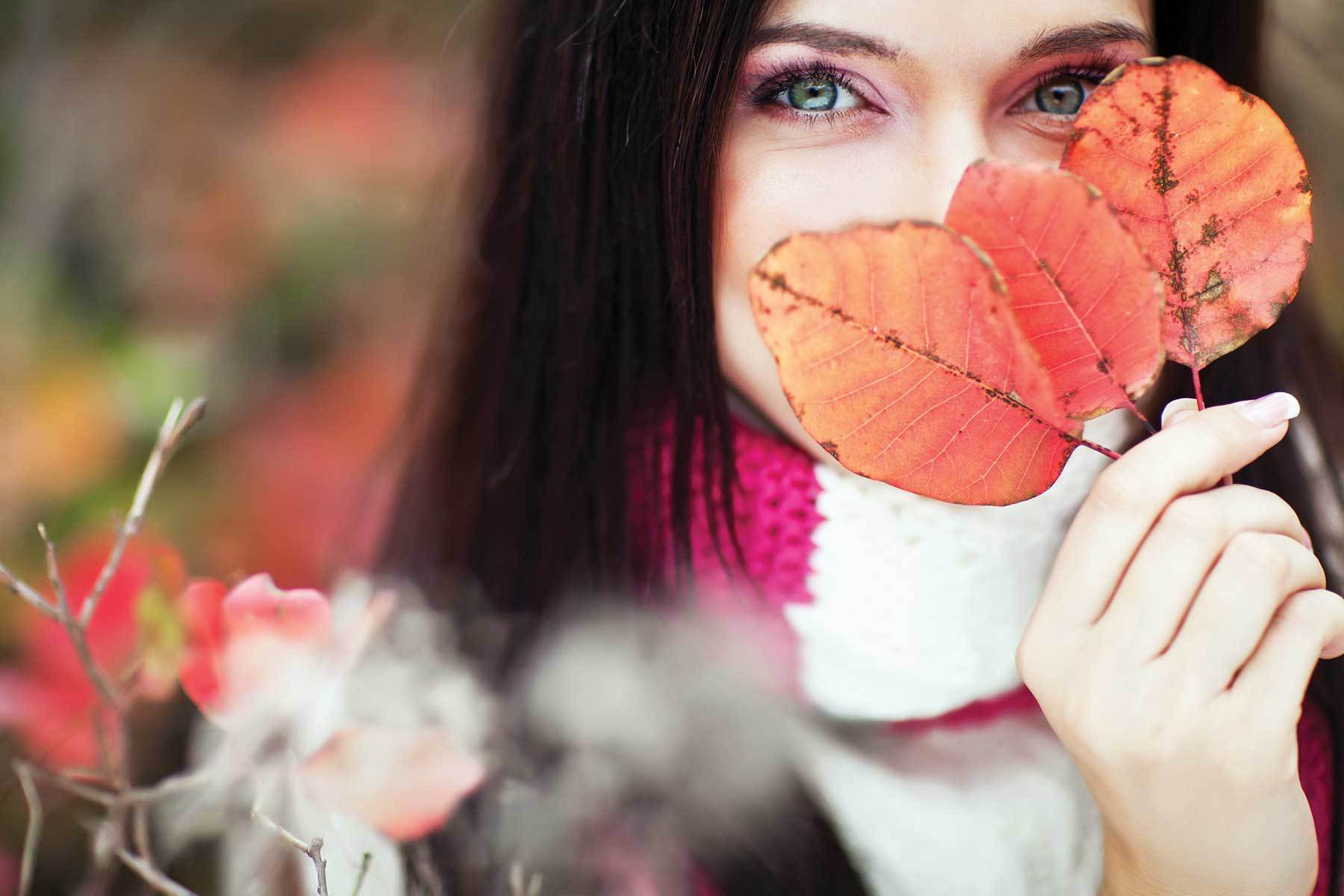 Ahhh … thankfully the heat and humidity of summer have waned and we have finally begun to feel the relief of cool autumn air. Our skin also feels the effects of changing seasons. Maybe you stayed in the sun a little too long this summer or you forgot to apply more sunscreen a handful of times ... and thus, your skin has suffered or your face feels rough and worn. The moisturizer you used this summer just isn't enough for the cool months that lie ahead.
But don't fret – there is good news! With the correct products, a little TLC, and a professional treatment plan, you won't need to hide your skin this fall ... rest assured it can be healthy and glowing for the busy holiday season that awaits.
You probably don't need a complete overhaul of your skincare regime, but you do need to make some minor tweaks to it to ensure that your skin stays healthy during this seasonal change ... so follow these tips and you will be able to make the transition from summer to fall a flawless one.
Here are the basics. First, a good cleanser will remove the impurities on your skin without compromising its integrity. Your skin should never feel "squeaky" clean or tight after cleansing, no matter what your skin type. It is made to protect itself, so don't fall into the over-exfoliation process so many have a habit of doing. Proper skin exfoliation, or exfoliation under the guides of a professional, is recommended. Toners are great if your cleanser doesn't bring the surface of the skin back into proper pH balance. Serums usually are applied next, and are what I call the "work horses" of skin care – they penetrate and provide deeper correction. Whether as treatment for acneic, hyperpigmented, or aging skin, serums help improve its overall appearance.
Next comes the moisturizing part … this particular step can get a bit tricky as the seasons change. When implementing this part of your autumn skincare regime, it is important not to confuse the properties of oil and water. We all need moisture – from the inside as well as the outside – in order for our skin to respond optimally. The products recommended and used by your professional aesthetician will allow your skin to strike its natural balance, bringing the overall glow of health we all desire. When selecting the proper products, keep in mind that as the days get cooler and dryer, a more emollient night cream may be recommended to provide the necessary amount of moisture.
And last, but definitely not least – sun protection! UV light is the biggest culprit of damage causing fine lines and wrinkles. It's a common myth that during the cooler months of the year you don't need to apply sunscreen ... but it's just that – a myth. Even on non-summer, cloudy, or overcast days, the sun's rays penetrate and cause unwanted damage. So be sure to include a broad-spectrum sunscreen with an SPF protection of 30, no matter that day's forecast.
Now for the professional treatments that will result in the youthful glow we all crave. If you visit a professional skin care specialist or dermatologist for a skin analysis and regimen, you can have beautiful skin by the time those holiday parties that are already on the calendar roll around. But the key is to start as soon as possible. There are many different treatments options from which to choose. The solution is to get a plan that fits your lifestyle, budget, and goals, and follow through with that plan. Professional treatments coupled with professional products over time will give you the best results. But you must also remember that your skin is affected by internal and external factors. Staying hydrated, eating healthy, getting enough exercise, and sleep will help you maintain that beautiful glow you have finally achieved.
It is always easier to prevent a problem now rather than correct a later one. Your skin is your largest organ – treat it well and it will keep you well in the future.
Diane Mack
Licensed esthetician and oncology certified esthetician, and the owner of Esthetics By Caris, located inside Atlas Health & Wellness Associates (152 Capcom Ave., Suite 104, Wake Forest).