Ditch The Frizz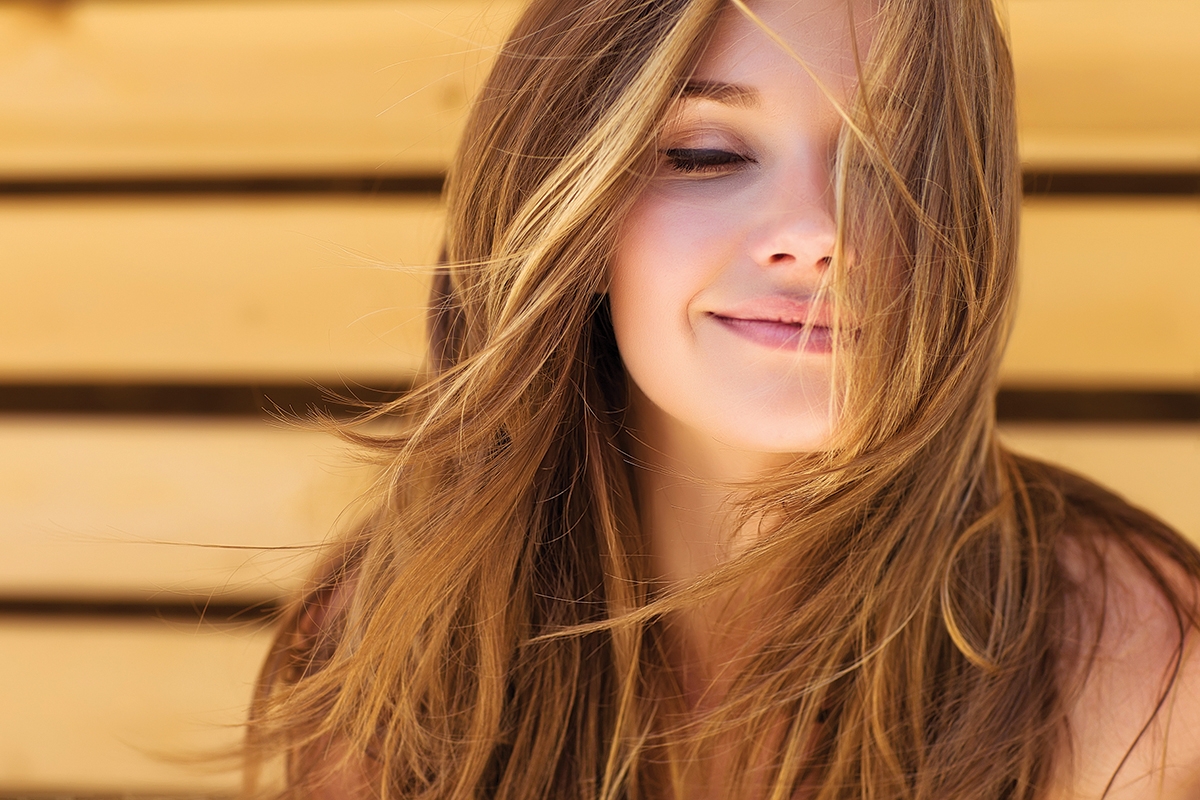 One of the beauty industry's hottest hair crazes today is the Brazilian Blowout – just flip through the latest fashion magazines or check out the thousands of before and after pictures all over social media and you'll quickly see that its popularity is on the rise. Often referred to as the most innovative and effective smoothing treatment on the market, the Brazilian Blowout is described by many as simply "transformative." But what exactly is this treatment, why is it so popular, and who is the best candidate for it?
What Is The Brazilian Blowout?
Through the use of breakthrough bonding technologies, this customizable hair smoothing treatment actually improves the condition of the hair by creating a protective protein layer around the shaft to eliminate frizz and smooth the cuticle. When I say customizable, I mean that the treatment can allow you curly-haired folks to keep your curls if you so wish (depending on your hair type) – but now they will be enhanced and more defined – or, if you long for a smoother, sleeker look, then this is the treatment for you too. So no matter if you have wavy, straight, or curly hair, but are faced with frizz, the Brazlian Blowout will tame those tresses, resulting in smooth, frizz-free hair with radiant shine.
This semi-permanent salon procedure, which takes approximately 80 minutes, is pretty straightforward. First, the hair is washed, followed by application of the amino acid-protein solution. Then it's dried with a blow-dryer to seal the protein solution. Your stylist will then use a flat-iron to completely seal the solution into the hair strands. Your hair will be washed once again to remove the product, followed by the application of a deep conditioning hair mask, and then a blow-dry yet again, with flat-ironing repeated. That's it! And as soon as you step foot out of the salon, you have the freedom to immediately wash your hair, exercise, put it up in a ponytail, or add a clip without having to wait days to do so.
Generally, the Brazilian Blowout lasts for up to 12 weeks if the proper after-care maintenance regimen described and provided by your stylist is followed (it should be noted that frequent hair washing may shorten the lifespan of your Blowout, because shampoo leads to the breakdown of the protein component of the product).
Additional Benefits
In addition to achieving hair that will be left beautifully frizz-free, effortlessly manageable, and full of body and bounce that you are able to wash and style immediately, the Brazilian Blowout – which does not expose you to harmful chemical ingredients – provides the freedom to blow dry and straighten hair in a fraction of the time you'd been investing prior to receiving the treatment. Who doesn't want to cut down on their getting-ready routine?
This is great if you are growing your hair out or want to transition from another straightening or keratin treatment, as there is no line of demarcation with new hair growth once you've received a Blowout.
Since we live in an area that deals with its fair share of humidity during the spring and summer months, many of us struggle with its effect on our hairstyles. Another benefit of the Brazilian Blowout is that it locks in moisture and locks out humidity, resulting in better manageability ... and finally, a good summer hair day.
Other Questions You May Have
– Can I receive a Brazilian Blowout if I have highlights and/or color? Yes, the treatment will actually improve the health of color-treated/highlighted hair by conditioning it while sealing the cuticle for enhanced color, reduced frizz, and radiant shine.
– Is the Brazilian Blowout going to make my hair straight? As I said before, if your hair is very curly, it will remain curly after the treatment, but the frizz will be minimized while enhancing the appearance of the natural curl. If it's wavy, your hair will appear smooth and healthy. If you have hair that is already straight, but frizzy, it will eliminate that frizz and promote shine.
– Will my hair lose volume if I receive the treatment? No, your hair will not lose volume as a result of receiving the Brazilian Blowout. Your hair will maintain its natural volume and you will still have great bend and memory when blowdrying and/or using a curling or flat iron.
– Can I color my hair the same day I receive it? Yes, however, you must color your hair prior to receiving the smoothing treatment. If you get a Brazilian Blowout first and then wish to receive a color service, you will need to wait two weeks.
With spring upon us, and the warmer days beckoning summer's impending heat and humidity, now is the perfect time to consider getting what some deem to be a hair miracle. The Brazilian Blowout, while not necessarily the hair savior for every hair type, is certainly a great option for most who dream of gorgeous, luscious locks.
Amy Vulgamott
Stylist with New Vision Salon.