Disaster Prep For Your Pet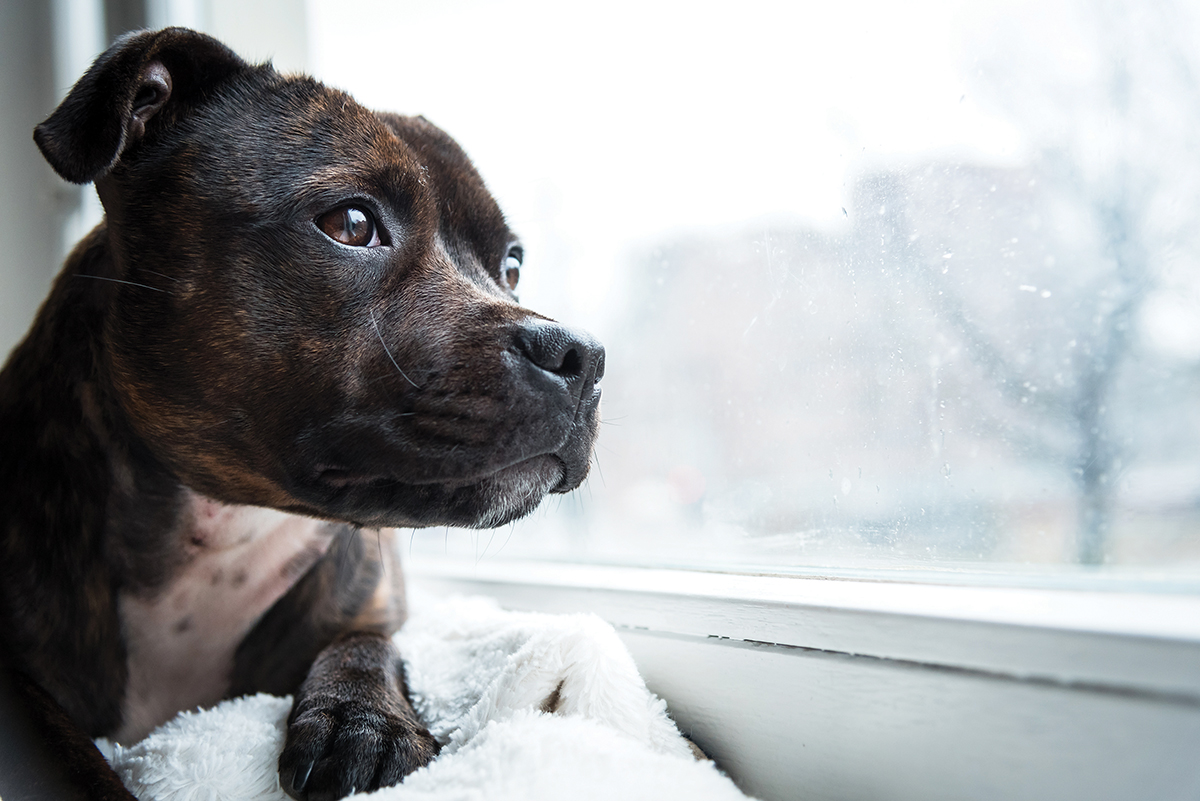 Tis the season! Hurricane season, that is. Living in North Carolina, we are fortunate to experience all four seasons. Unfortunately, as soon as the summer temperatures begin to rise, we begin to also contemplate if/when a hurricane is going to arrive. Summer around here brings forth opportunities for a great deal of enjoyable outdoor activity; but in many instances, tropical storms and disastrous weather often follow suit.

When harsh weather arrives, it is important to have a plan. Have you thought about an emergency preparedness plan for your family? If so, does it include your pet(s)? It should. Regular emergency drills are imperative for your family to know how to respond should dangerous conditions arise. Your practice drills should also include your pet. Designate a family member to secure the dog or cat for shelter, along with the rest of the family. After all, your furry family members are unable to protect themselves in emergency situations and depend on you for help.

There are some basic strategies for including your pet in your emergency preparedness plan. The first is to make sure he or she is microchipped, and has identification on his/her collar. The key to having beneficial microchip information is making sure your contact information is up-to-date, so check with your microchip provider to confirm they have your correct address and phone number ... otherwise, the microchip is worthless.

You should always have a current photo of you and your pet. If your pet is lost or stolen, you can always prove he or she is indeed yours by having a photo of you and Fido or Fluffy. Be sure it isn't a photo of when your dog was six months old, if he is now eight ... chances are, he looks a lot different now and it may be fruitless trying to explain that the very different looking pet is yours. A physical photo is important as there are no guarantees that your mobile phone containing digital pictures will be charged, and electricity to charge it may not be working in a disaster situation.

Your home should include not only a first aid kit, but also a pet first aid kit. Do not ever assume that human medications can be used for animals. There are many human medications that are toxic to animals, so they need their own first aid. Pet first aid kits can be put together yourself, or pre-purchased from many pet stores. Always include items that are specific to your own animal, such as medications needed, oral syringes, back-up food, and an extra leash. Of course, back-up water is also valuable.

It is a good idea to have a back-up travel crate for your cat, but also for your dog. Many pets become fearful during harsh weather conditions, and may be uncontrollable on a leash. Crating your pet provides safety and ease with travel or finding shelter. Many storm shelters that allow pets require them to be in a crate. If you have a cat, be sure your emergency preparedness kit has a small litter pan, and litter. Again, if phone and electrical lines are down, it may also be difficult to prove your pet has his/her rabies vaccine. This is also often required for many storm shelters to allow pets. Include a copy of an updated rabies certificate in your emergency preparedness kit as well.

The most important way to protect your pet in a storm is to never leave him or her if you are forced to evacuate. Domesticated animals depend on you for their basic needs. Our pets are not treated like animals who live in the wild. It is untrue that your domesticated pet will rely on his or her "animal instincts" to survive. Leaving your pets can be detrimental to their lives. They can drown in flood waters, become dehydrated, or starve due to lack of survival tools that you provide them regularly.

As a responsible pet parent, you should also have a plan for responding to your pet's emergency needs when it does not involve weather. For example, imagine walking into your home one day and discovering that your dog has eaten a chocolate bar your child left lying out, or your cat is choking on a piece of string – will you know what to do?

You can empower yourself as a pet parent by taking a pet CPR/first aid class so that you are prepared to act if your pet becomes hurt or injured, prior to getting him/her transported to the veterinary hospital. Not only will you learn the many ways to respond in the event of an emergency, but you will also learn ways to prevent many of them from occurring. Preventable accidents are the leading cause of death and injuries among pre-senior dogs and cats. Your pet already thinks you are a superhero. He/she depends on you for his or her health and wellbeing, so why not have all of the training you can to help your best friend when he/she needs you most? Always know where the nearest emergency veterinary hospital is. Store the address and phone number in your mobile phone so you can easily transport when time is of the essence.

Hurricanes, tornadoes, and other disastrous weather often do not allow time to prepare. Do yourself a favor and put together a plan prior to needing one. Add to your calendar a reminder, perhaps once a quarter, to check the expiration dates of the consumables and medications, and replace as needed. Expired food or medications will most likely not behoove you or your pet in an emergency. With preparation and practice, you can feel at ease knowing that in the event of an emergency, you and your family, including your furry family, will be safe and sound.