Dental Developments
Innovations In Painless Oral Health Care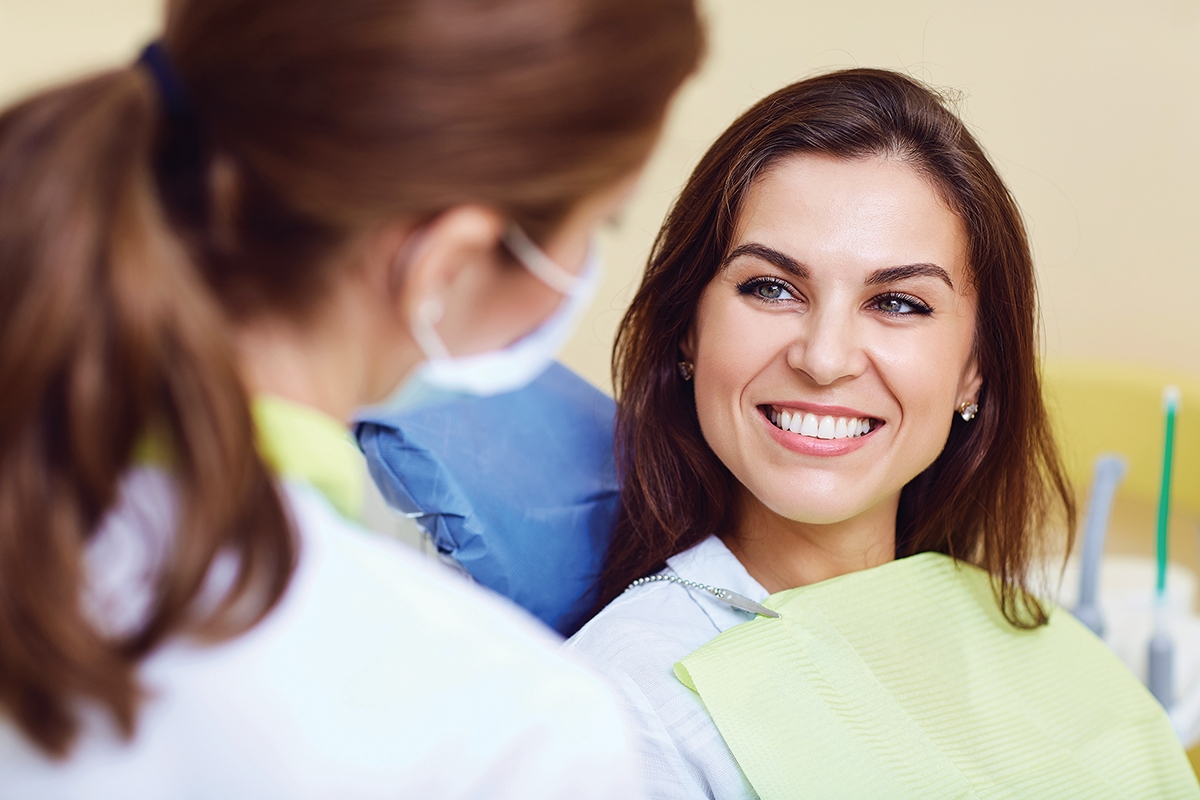 As with any industry, innovation and technological changes are taking place constantly. Most of us would not grab a paper map or print directions from Google Maps to head out on a trip. Instead, we would plug the destination into our phone's or vehicle's GPS and rely on turn-by-turn directions to take us from point "A" to point "B." These same technology changes are impacting many aspects of our lives – and with continued breakthroughs in the dental field, they are helping transform the overall patient experience.
While it goes without saying, good oral hygiene (brushing and flossing at least twice a day) and preventive dental checkups every six months are the best way to stay on top of your dental health. But in the event a dental issue is detected, avoid simply having the prob-lem repaired without understanding the cause to help ensure it does not happen again. The implementation of innovation provides profound dental treatment benefits for the patient.
Having access to the latest technology and trained professionals in dental care allows patients to have fewer dental visits and more conservative treatment plans. Laser cavity detection, for example, allows for the diagnosis and treatment of cavities in their earliest stages. Catching a cavity early can reduce – or even eliminate – the need for drilling. Using lasers in the treatment process also provides fast, effective, and often completely painless alternatives to many traditional dental techniques.
Another example of advanced dental technology is the use of the Microlux Transilluminator. This device allows for the illumination of teeth and dental tissue. Utilizing this technology aids in the detection of cavities and cracks on both the front and backsides of teeth, as well as the identification of root fractures and the measuring of gum tissue for periodontal disease (gum disease) screenings. Furthermore, the Microlux Transilluminator provides greater visibility of healthy and diseased gum tissue, which helps in oral cancer screenings.
Many people avoid the dentist because they fear pain. Sedation therapy for dental treatment is another way patients can wake up with a new and healthy smile without pain or noise. Specific patient monitoring equipment and small sedation pills (not IV) can provide a convenient treatment approach in typically just one appointment.
Pain previously associated with testing for periodontal disease can also be avoided with the use of oral DNA testing. With a simple salivary test, patients can be comfortably and effectively tested using this non-invasive, comprehensive approach without the aggressive, often painful, scraping.
Radiation exposure for patients can be reduced by up to 80% through the use of digital x-rays versus traditional methods. This technology provides images instantly, creating faster, more accurate results for patient diagnosis. Paired with digital photography, the ability to use high definition images provides patients with the optimum diagnosis, treatment, and documentation of progress throughout their treatment. Unlike traditional x-rays, these images provide visibility so that patients can clearly see and understand their need for treatment.
With today's technology so readily available, no one should skip a dental visit because of their fear of pain and discomfort. To stay abreast of the ongoing innovations and technological advancements for patient care, continuing education and specialized training on contemporary, painless techniques is essential for dental practices. Patients deserve the most effective and comfortable solutions to their dental needs.
The field of dentistry is constantly evolving to best suit patient needs. So if you've been avoiding going to the dentist and haven't had a routine exam in the last six months, remember that these advancements are in place to make your experience as pleasant and pain-free as possible. So go ahead and schedule your appointment today ... your smile is worth it.
Dr. Edmond Suh
Owner of Supremia Dentistry, located at 1711 S. Main St. in Wake Forest.