Decor Dilemma?
Design Tips, Tricks, And Helpful Hints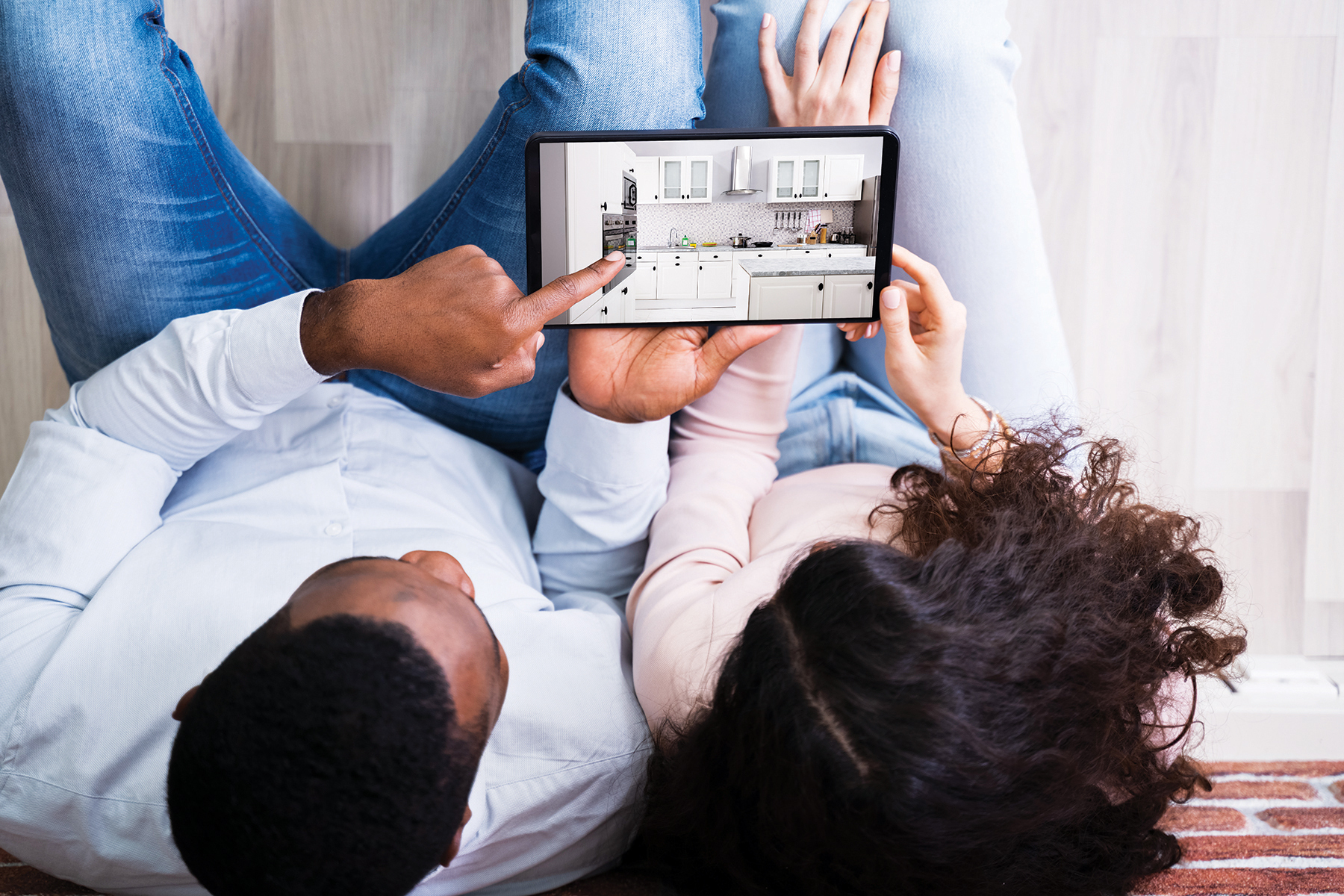 Springtime – that word is synonymous with freshness, cleanliness, and renewal. We think about spring cleaning our homes to freshen up spaces that have been closed up during the winter. We also think about a fresh, new look for some of those spaces – think new art or updated accessories. However, many of us find ourselves in remodel mode this time of year. And with higher interest rates and home prices, some who were considering selling their houses and buying new are now on the fence about doing so. Thus, what better time to start remodeling your home to make it the best it can be?
Q: My 20-year-old home needs a bit of a facelift. I don't envision this as my forever home, but I do want to love it while I am here. But I also want to be smart about what I do to ensure a good return on my investment when I decide to sell. What renovations do you suggest, especially if no updates have ever been done?
A: This depends on many factors. First, it's important to not price yourself out of your neighborhood. But you'll also want to consider that an updated home will compare to other updated ones nearby when it is time to sell. That being said, bathrooms and kitchens always get the best bang for the buck. Make sure that the updates are on par with newer homes in the area. For example, if the newer homes that you are competing with in the same price range have quartz or granite countertops, you should install counters of equal or better-quality material. If their bathroom showers are full tile, then yours should be as well.
Another factor to consider is the style of your home. The inside needs to reflect the style on the outside. Sometimes that means that in order to truly update your home, some tweaks may need to be made on its exterior as well. This may be as simple as a new front door and updated light fixtures. It may mean painting the brick or a new paint color on the siding and a different style of shutters. An interior designer who specializes in remodels will be instrumental in looking at the space and helping you visualize what you want your space to be and your needs.
Q: I have a fear that doing a remodel will have a domino effect – before I know it, I will have basically rebuilt the entire house. How can I tackle an update without changing everything in my home at one time?
A: When I discuss remodels with clients, I dig deep with my questions in order to gain a comprehensive idea about what they desire and intend to do. I inquire about their budget, what rooms they love, and what rooms they could do without. I ask if there is new furniture in the future. When considering your own remodel, it's important to think about these things because you want to make sure that you are updating your house – but you also want to make sure that the remodel still matches it. For example, maybe you want to update your large kitchen, but all new cabinets are not in the budget. New countertops, new tile backsplash, new knobs and pulls, a new faucet, and new accessories can help transform the space, so it's ok to skip that aspect. When making these selections, look for updated materials that still match the core of your home's style. The dominoes can start to fall slowly over time – make little tweaks here and there until your home is refreshed without being totally redone. I like to point out that owning a home is constant upkeep. Do a little all the time along the way and your home will always be fresh and current. If you wait and do nothing and then 20 years pass, then an overhaul becomes overwhelming and expensive.
Q: My home is only seven years old, but it is a builder basic home with not much personality. How can I do some easy updates since I don't yet need any remodeling?
A: Many builder-basic houses simply need a few little "extras" in order to feel updated and more personal. One of the first things that comes to mind for me is lighting, as it's usually lacking in style, to say the least. You can dramatically change the look of a space by replacing the light fixtures with ones of the correct size for the room or of a more current feel. Switch out plain faucets and cabinet knobs and pulls with ones in a trending finish or updated style. Coordinating faucets, knobs, and lighting will have you feeling like you live in a whole new house. If your kitchen doesn't currently have a tile backsplash, then I would consider adding that to the budget. It adds a lot of texture and personality, as well as more cleanability. Builder basic homes also tend to have one paint color throughout, so repainting with color will give any room a much-needed facelift. If you feel like this is out of your comfort zone or wheelhouse, a qualified interior designer can help you pull it all together so that it matches your décor, the house, and your personality.
Rhonda Benvie Plummer
The owner of Help Me Rhonda Interiors and Open Door Furniture & Accents, a furniture and accessories store, in Raleigh. Visit www.helpmerhondainteriors.com or www.opendoorfurnitureandaccents.com, or call 919-263-9054.