Decor Dilemma?
Design Tips, Tricks, And Helpful Hints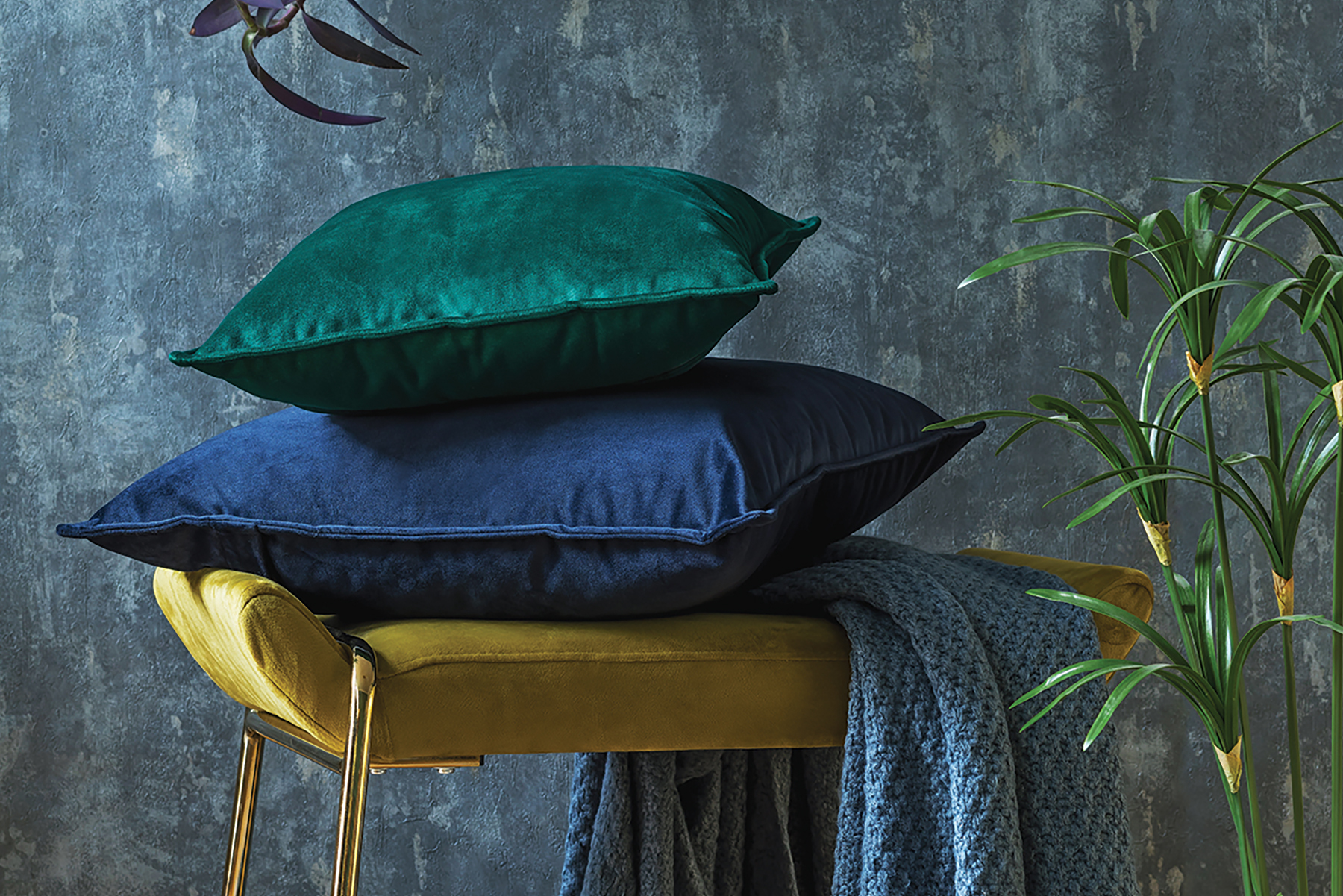 Now that autumn has arrived, it's time to say goodbye to summer's decorating trends – bye bye beachy blues! This year, fall's decorating landscape is all about warmth, texture, patterns, and silhouettes. I'm here to answer readers' questions about the season's top trends and how you can easily incorporate them into your current decorating scheme, without much time and effort (and money!).
Q: I'm not looking to do a complete overhaul, but I do want to stay current with my decor. Any advice on what's popular right now?
A: When it comes to color, earthy palettes are still ruling the design world this season. Soft, warm tones – think camel, terracotta, cinnamon, mushroom, copper, and so forth – complement very well with just about every color palette, making them easy hues to incorporate into your current decorating scheme. A simple way to highlight these earth tones is through another seasonal trend that's on the rise – natural wood. For instance, wooden stools at the kitchen counter, a walnut cutting board, an espresso-stained serving tray atop a wooden coffee table – their natural beauty helps to create a welcoming space. Additionally, jewel tones are strongly working their way onto the scene as well. Rich bold hues such as sapphire, emerald, and ruby bring a feeling of warmth perfect for this cooler time of year.
As for trending fall textures, thicker fabrics like velvet, leather, and boucle are hot, in conjunction with natural fabrics like linen and cotton. Cozy up your bedroom with velvet bedding or warm up your family room by tossing a chunky cotton throw on the back of the couch, along with rich velvet pillows in a previously mentioned jewel tone.
Another fall trend that's ramping up is curves – curved furniture such as sofas, chairs, and ottomans; rounded edges on coffee tables; arched doorways, curved accent pieces such as mirrors, lamps, and round pillows; curved kitchen island countertops, and more. Curves and arches introduce a modern look to a space, yet one that is balanced with a feeling of softness.
Q: I keep seeing checkerboard popping up when I search for decorating ideas online. Is this still around?
A: Yes! While the checkerboard pattern has been around for eons, it's still a hot decorating commodity today. This classic pattern is popping up everywhere, from rugs to blankets to pillows to vases to wallpaper to ceramics to … well, just about anything. Checkerboard is a great way to add pattern and movement to a space, without overwhelming it. While the traditional black and white pattern is always good, for a more muted option, perhaps instead opt for a checkerboard rug in the on-trend earthy tones, or pillows in a vivid emerald and white. These are easy and inexpensive ways to incorporate this decorating element into your home, without having to commit too much to this trend.
Rhonda Benvie Plummer
The owner of Help Me Rhonda Interiors and Open Door Furniture & Accents, a furniture and accessories store, in Raleigh. Visit www.helpmerhondainteriors.com or www.opendoorfurnitureandaccents.com, or call 919-263-9054.