Decor Dilemma?
Design Tips, Tricks, And Helpful Hints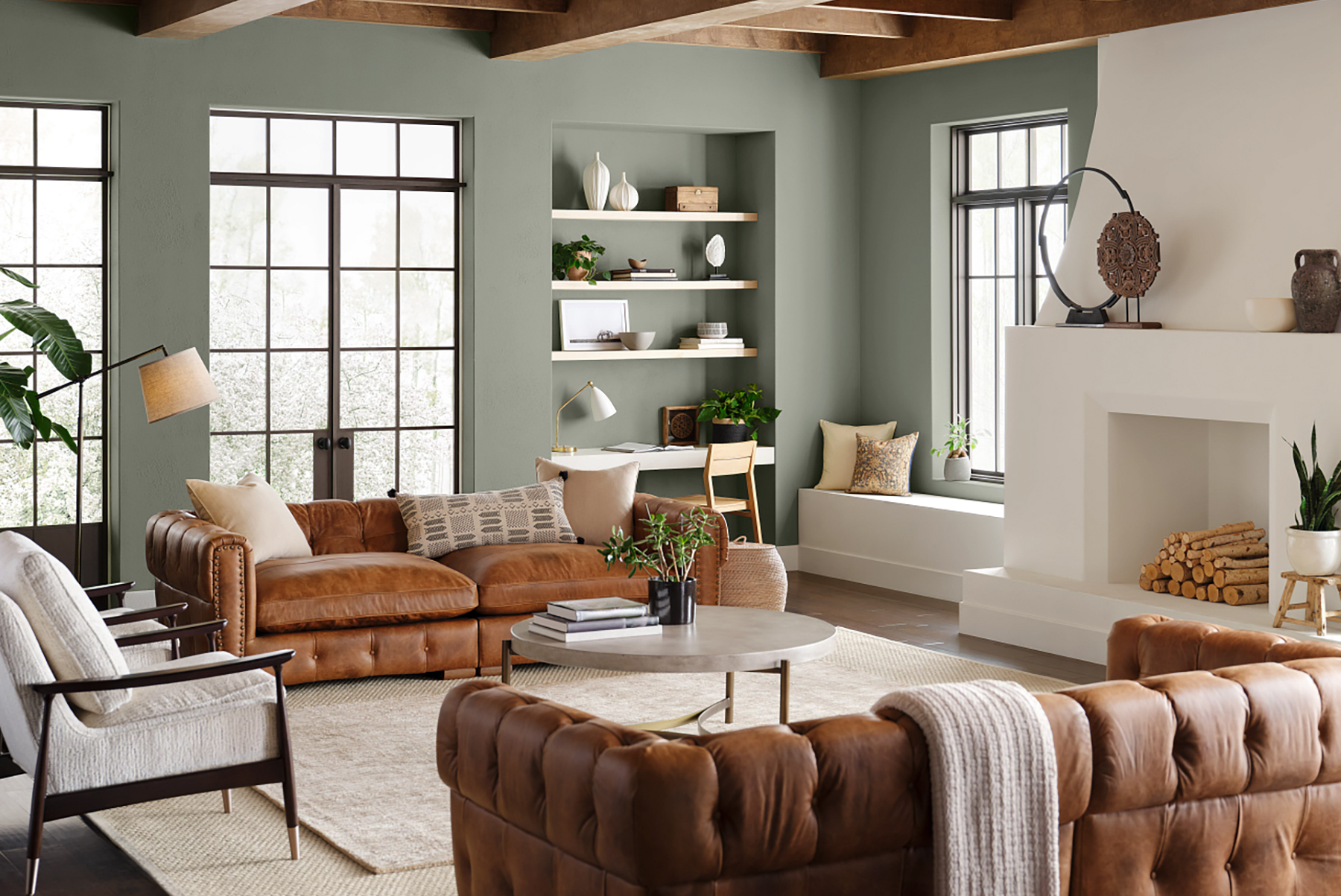 A new year always means new beginnings. Many of us ponder what we can change in our lives to make them different, or even better. Our health and well-being. Our finances. Our relationships. Our surroundings fit into this thought process as well. With the arrival of 2022, maybe it's time to make your living space different, or even better. But don't know where to start? Worried about making big renovation or decorating mistakes? Odds are, you're not alone in your feelings. In fact, I encounter these concerns quite often when discussing living space changes with homeowners. The following questions asked by readers fall into this category. Hopefully their answers help alleviate your worries and concerns.
Q: My husband and I considered selling our home and buying a new one … but the market had us rethinking that, and we ultimately decided to stay put and make this house our forever home. However, there are lots of improvements that need to be made, and I just do not know where to start. Help!
A: The first step is to devise a plan. Do you want to remodel everything at once, or in stages? Will you live in your home during the remodel? People tend to want pricing first, but unless you formed a plan as to what you are going to do, a contractor cannot financially quote the job accurately. A consultation with an interior designer who specializes in remodels is a great place to start. They can help establish a strategy and walk you through the process for your project, so you know where to begin. Once you have a plan, and drawings if needed, then you can move forward with bids for the job. This is not a quick process, especially in today's world, so I recommend getting started with the planning process months in advance of when you want to actually start the renovation or remodeling project.
Q: We would like to remodel our kitchen and get our hardwood floors refinished as well. Our budget will not allow us to do both simultaneously. Which do you recommend we do first?
A: Definitely remodel the kitchen first. You most certainly would not want a kitchen remodel to mess up your brand-new floors! Keep in mind that if you are changing the footprint of the kitchen, some filling in of your floors may need to be done. If that is the case, your space may look like a remodeling zone until the time comes for you to refinish the floors.
Q: I'm interested in taking on a few decorating tasks this year to give my home a bit of a facelift. Can you share some of the top design trends for 2022?
A: When it comes to decorating items, the top trend is a throwback to vintage and antique pieces. I believe the supply chain issues we've been encountering as of late has made antiquing popular again. Mixing in and refinishing classic objects is very popular right now. Vintage design trends are back in a big, bold way. As for color, green is the hot new hue, along with warm tones of beiges and warm grays. Sherwin-Williams' color of the year is "Evergreen Fog," (photo courtesy of Sherwin-Williams) – as described on their website, it's a "soothing, subtle, and perfect shade to freshen up any space." Another trending tint for the year is Pantone's color of the year – "Very Peri." According to their website, this "dynamic periwinkle blue hue with a vivifying violet red undertone blends the faithfulness and consistency of blue with the energy and excitement of red." Very Peri is a new Pantone color "whose courageous presence encourages personal inventiveness and creativity." In contrast, black is back with a vengeance. You will see bold black making an appearance as accent walls, painted on doors, as a window color, and more. 2022 also welcomes texture that will abound from fabrics to furniture to accessories (again, with a vintage throwback – for instance, think velvet and rattan). Quite honestly, when it comes to decorating, nothing is taboo. Design your space with items, color, fabrics, and style that make you happy and bring you joy.
Rhonda Benvie Plummer
The owner of Help Me Rhonda Interiors and Open Door Furniture & Accents, a furniture and accessories store, in Raleigh. Visit www.helpmerhondainteriors.com or www.opendoorfurnitureandaccents.com, or call 919-263-9054.