Decor Dilemma?
Design Tips, Tricks, And Helpful Hints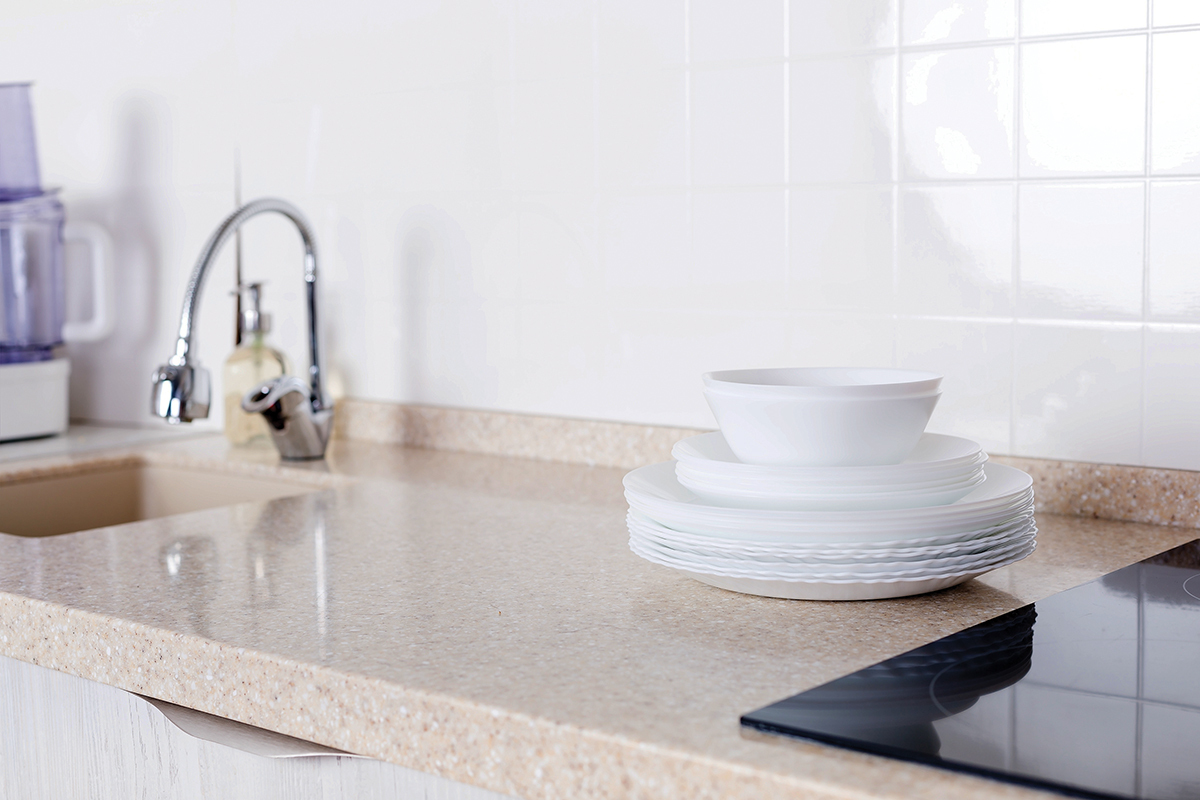 Summer is the season of home projects. Maybe you want to freshen up your space a bit, or you're ready to tackle a complete overhaul. Perhaps in this hot real estate market, you are itching to sell your current home and move into another. Whatever is going on with your summertime home decorating/renovation/selling plan, I am sure you have questions when it comes to anything that has to do with it. We have received several questions from CIRCA readers about topics relevant to their current situations – if you're in the same boat, hopefully my advice can help you too!
Q: As an aging couple, my husband and I are going to take advantage of the real estate market and sell our large home, and downsize into something smaller. How do you suggest we navigate this transition – specifically, what furniture, art, and accessories should we move and what should we not move?
A: As soon as you find your new home, the first thing I recommend is to measure each room. Be sure to consider window placement and doors. The next thing to do is measure the existing furniture you want to keep. Ask yourself where it will fit in the new space. Keep in mind that just because it was in a particular room in your current home does not mean that it needs to go in the same room of the new house. For example, maybe that beautiful sideboard that is currently a showpiece in your dining room will look equally lovely and fit perfectly in your new foyer. When I work with clients who are downsizing, I help them determine placement of all the things they need to keep. I also emphasize that everything in a 5,000 square foot home will not fit in a 2,500 square foot home, so it's imperative that they prioritize. If you love it, then let's find a home for it. If you like it, then maybe we can find a place for it. If it is a piece that is just okay, then we get rid of it. It may take a while to keep purging, but it's better to do so before the move so you don't pay movers to transport things you may eventually discard. A few hours with an interior designer can go a long way in helping you determine the best layout of furniture, art, and accessories in your new home.
Q: It is finally time to paint the outside of my house. I have never liked the exterior of it because I think there are too many colors and textures going on. Is there a rule of thumb for picking outside paint colors?
A: Picking the correct paint colors for the exterior of your home is very important – it is the first impression of your home and what you must look at every day. Plus, exterior painting can be expensive, so you want to be sure you get it right the first time. Personally, I like the rule of threes when it comes to outside colors/textures. For example, my home is painted white brick, has black window trim, and boasts wood beams on the porch, as well as wood shutters in the same stain. The roof is black, as are the gutters. So, I have three colors – white, black, and stained wood – all of different textures, but very cohesive and not too busy. Maybe you have a house with siding, stone, brick, and white windows. This is okay if the colors of the stone, brick, and siding are complementary. If the stone and brick are in the brown family, for example, then the siding paint color should be a shade that is pulled from the stone and brick for a compatible look, with the trim white. If the brick and stone are not in the same color family, then you may want to paint the brick for a better overall look. If they are different in hue, the house may look "choppy." When it comes to picking exterior paint colors, remember that there is no perfect rule of thumb, because every house is so different. I recommend contacting a professional for help with picking the right colors for your home if you're uneasy about selection decisions.
Q: We just moved into a house, and we absolutely love everything about it … except for the kitchen countertops. They just aren't our style. We want to change them out for new ones, but are confused about all the options out there. Which do you think is better – quartz or granite?
A: I understand why you may be feeling a bit confused – there are certainly more options these days for countertops than there used to be. As for quartz, the biggest misconception about it is that some people think it is like quartz stone; however, quartz in the countertop world is a manmade product that is very durable and non-porous. It does not have the natural movement of granite, so it appeals to the consumer who likes a more subtle look versus a busy pattern. Quartz is very popular for the mimicking of marble, which is not the best countertop option for a kitchen due to how soft and porous it is. As for granite, it is a very hard, porous, natural substance. If you go this route, know that the key to how well it stands the test of time is the sealer that is used. Most fabricators use a high-quality sealer, but I recommend double-checking with the company from which you purchase your granite that this is what they will be using. I know you didn't inquire about other materials, but you might want to consider the new-to-this-market porcelain countertop option. Porcelain countertops are both beautiful and durable – great qualities to consider for such a prominent part of the kitchen. They are made of the same porcelain used for tile, and we all know how durable that is. Another new material is Dekton. Dekton counters are very resistant to stains, scratches, and heat – again, important for a kitchen. If you love the popular concrete and industrial look, this may be the perfect choice for you. Any great fabricator can educate you on the pros and cons of all these materials. If they only push you toward one kind of countertop, then move on to another fabricator, as they are not all created equal.
Rhonda Benvie Plummer
The owner of Help Me Rhonda Interiors and Open Door Furniture & Accents, a furniture and accessories store, in Raleigh. Visit www.helpmerhondainteriors.com or www.opendoorfurnitureandaccents.com, or call 919-263-9054.