Decor Dilemma?
Design Tips, Tricks, And Helpful Hints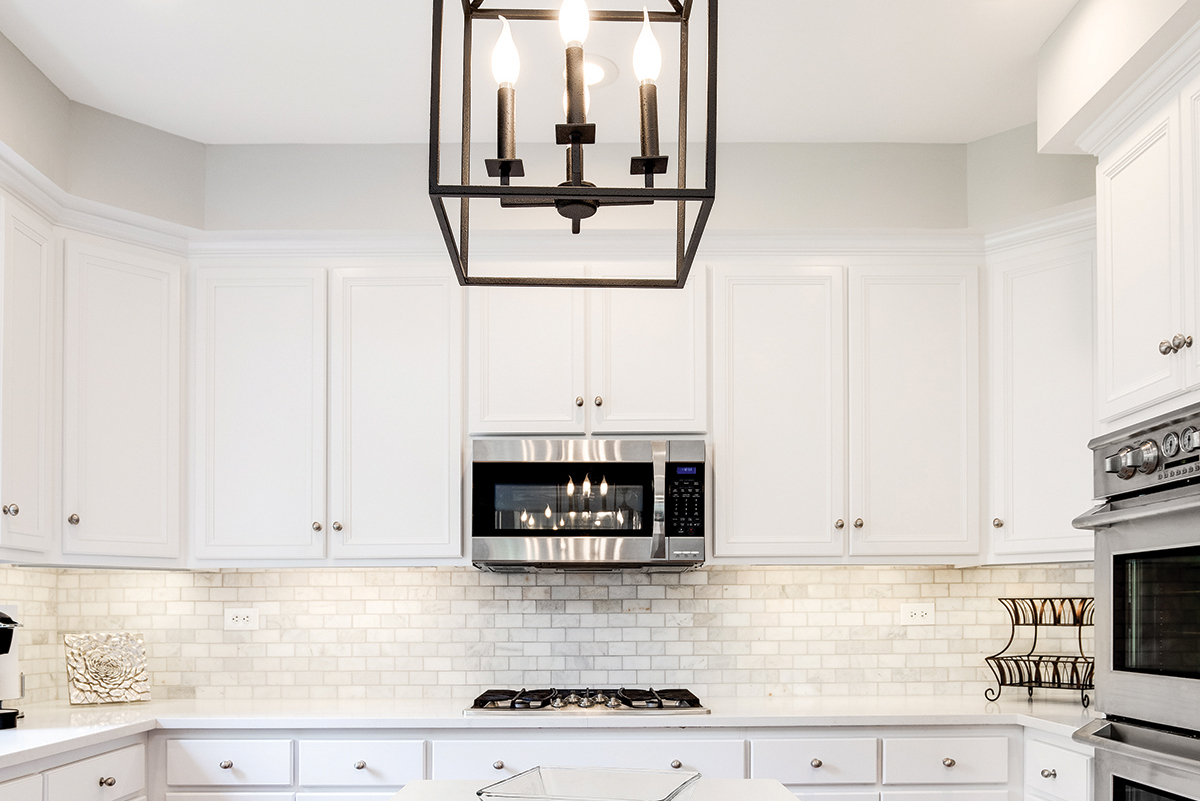 Home has extraordinary meaning these days. It is not just a place where we live, but many of us are now also working and teaching our children here, too. We have spent more time in our special havens over the past year than ever before … thus, many of us are finding ourselves looking at spaces and imagining how we can amp them up a bit. Maybe you've thought, "Can I knock down this wall, and will it look right?" Do you find yourself daydreaming of breathing new life into a particular room with vibrant paint colors, new modern light fixtures, or funky accessories? Did you conclude during these long hours at home that you need a drastic change because you've discovered your home's functionality isn't serving your needs anymore? Or perhaps you're simply interested in taking advantage of the spring weather and just want to spruce up your surroundings for the season. If so, there's a good chance that you don't know how or where to start with your project, and welcome any design advice and expertise. If you had an interior designer on speed dial, what would you ask? We polled several homeowners just like you and inquired about their burning decorating dilemmas. Here are their top three …
Q: My front porch is a great porch for autumn since the colors of my house and stone are deep orange, purple, black bean, and tan. How can I decorate for spring?
A: With your particular house colors, I recommend incorporating the colors of spring – think greens, yellows, oranges, purples, and pinks. These hues look brilliant and work cohesively when incorporated together, going a long way in offsetting the fall-like colors of your house and brightening it up for spring. Always remember that when it comes to interior design, black is your friend. This neutral color allows everything else in a space to be the star of the show. Fill black pots with flowers of these spring shades so their vibrancy adds a pop of color to your porch. To summarize, think nature. Visit your favorite garden center to see how nature puts colors together for you – or take advantage of Mother Nature's spring bounty growing right in your own yard. Bring in those same colors with pillows on rocking chairs and accessories on steps, porch tables, etc.
Q: I am thinking about updating my lighting, as I think new fixtures will brighten and freshen up my space. Do you recommend this? If so, I need your help because I have no idea what to get, and what size. I can hang the fixtures myself, but I'm not sure of the correct height at which to hang them. Any tips?
A: I think lighting is one of the best ways to update a space – along with faucets and knobs. The mixing of metals with color is very trendy right now – but be careful not to mix finishes. In other words, if you have stainless steel or brushed nickel faucets and want to incorporate gold, then make sure the gold is a brushed finish, and not shiny. Of course, black fixtures are also a good complement to all metal finishes (remember, black is always your friend when it comes to interior design). For sizes of lighting, a design "rule" says that you add the length and width of a room to determine fixture size. For example, a 12' x 14' room would need a 26" fixture. This is a good start, but I tend to break this rule a lot, depending on ceiling height. If you have 10' ceilings, then your fixture needs to be a bit bigger – more like 30". For heights, you want the light to be 30"- 36" above table height. I gravitate more toward the 36" end of this range, depending on ceiling height. For a light not over a table or bar, the bottom of the fixture must be 7' off the floor. Bathroom lights are usually two-thirds of the vanity width for the best scale. So, if your vanity is 36", then 24" minimum is the best look.
Q: My family is expanding, and we love our location, but are outgrowing our house. We also will be working from home indefinitely. We would love to add on, but have no idea where to start. Should we call a contractor, engineer, architect, or designer?
A: If you are adding on to your home, I recommend working with an architect and interior designer simultaneously to start. They will work great together to come up with the best outcome. Architects look at a space and how it will attach seamlessly to the existing structure. They think more about the lines of the "guts" of the house, while interior designers focus on how additional space will function and how its layout will best work for the family. The designer is considering furniture layout and where to put doors for optimized space. Having this plan in place before you contact contractors will save you an abundance of time and allow you to receive more accurate bids. The contractors will be bidding on an actual final plan, rather than an idea that can be interpreted hundreds of different ways (and you'll find yourself comparing apples to oranges). Getting the best outcome from the building process – whether starting from the ground up, adding on, or remodeling – happens when you have a team that works together.
If you've got design questions, I'm here to help! Please send inquires for consideration, and possible inclusion in CIRCA Magazine, to hmrhondaint@hotmail.com or info@circamagazine.com. And stay tuned to see if your question will be featured in a future issue!
Rhonda is also a regular guest on WPTF's "Making Your Home Great" radio show, the second Saturday of every month, when you can call in with any design questions you may have.
Rhonda Benvie Plummer
The owner of Help Me Rhonda Interiors and Open Door Furniture & Accents, a furniture and accessories store, in Raleigh. Visit www.helpmerhondainteriors.com or www.opendoorfurnitureandaccents.com, or call 919-263-9054.