Crazy For Denim
The Timeless Fabric That Defines Style And Comfort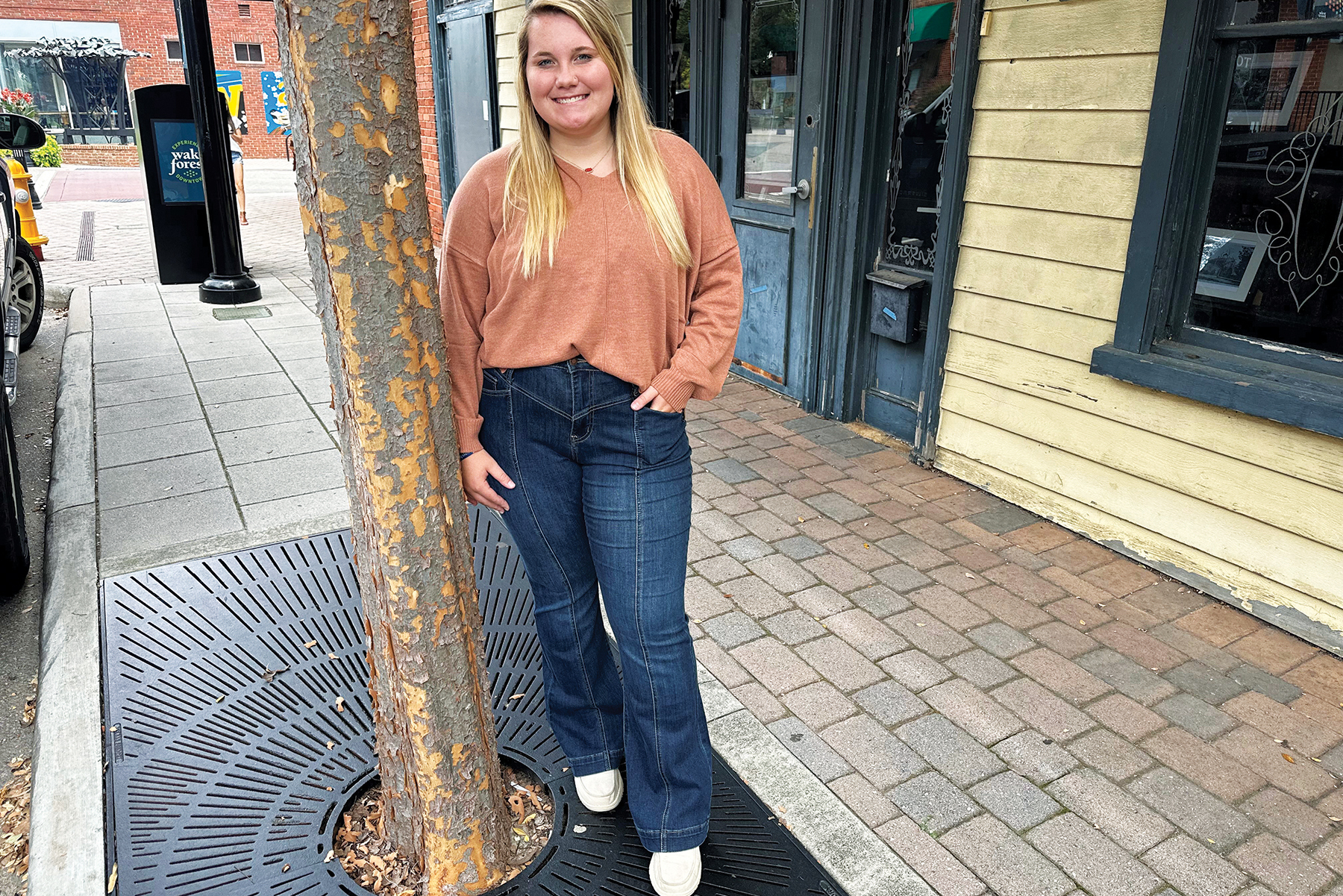 The adage "History repeats itself" holds true not just in history, but also in the world of fashion. Trends that were once outdated and scoffed at are now everywhere you turn. But let's be honest – denim is a wardrobe staple for any season, offering a versatile canvas for a number of styles. From denim jackets to dresses and accessories, the options are endless. This season, there are definitely a few must-have pieces for your wardrobe.
While skinny jeans have dominated the denim scene the past few years, this season expect to see a revival of styles you may not have observed for a while – bootcut, boyfriend fit, low rise, mom cut, jumpsuits … the list goes on, including the trending style that Vogue has dubbed the "baggy blue jean." Wide-leg and cargo jean styles are making a fashion comeback as well, as witnessed during this summer's New York Fashion Week. Dress these up with a tucked-in button-up, or go casual with a cropped t-shirt – no matter your style, you can't go wrong. This new, much more comfortable, denim option is the polar opposite of the "suck it in" skinny jean era of recent times. However, if skinny jeans are your jam, don't feel like you need to get rid of them just yet. Pair those skinnies with your favorite boots for a classic look that I secretly hope never goes out of style.
Another perennial wardrobe staple is the classic denim jacket. Oversized or cropped, distressed or not, it's the perfect layering piece for cooler months. When you are out this season enjoying bonfires, pumpkin picking, football tailgates, town tree lightings, or taking pictures with Santa, the denim jacket is surely something you will want to readily have on hand. Not only will it allow you to accessorize your favorite fall outfit, it will also keep you warm and comfy at the same time. Personally, one of my favorite looks for the season is a denim jacket tied around my waist over a pair of leggings and paired with a comfy sweater and boots. You can't go wrong with this cozy, on-trend look that I think I can safely say is here to stay.
New to the denim world this season are denim accessories – think handbags, headbands, and even shoes. Fans are finding a multitude of ways to add a touch of their favorite material to help anchor their outfits. These accessories can also provide the perfect pop of color to any outfit that is mostly neutral in tone. This simple addition is sure to elevate any ensemble you have planned for this fall.
The best thing about these denim trends is that they complement items you already have in your closet. Effortlessly transition that lovely summer sundress into a new fall favorite by layering it with a distressed denim jacket. Pair flare jeans with a cozy sweater. Add a denim handbag as the perfect accessory to those upcoming holiday soirees. These combinations prove that denim is a versatile companion to any item in your wardrobe.
Denim's fashion reign is set to continue this season, and on into next year with dresses, skirts, and even vests jumping on the bandwagon. But whether or not you'd like to join in on those trends, my denim fashion tip for you this season, and all year long, is that no matter your style, keep it comfortable, and keep everything – because sooner or later, every denim piece you own is sure to come back in style.
Marissa Shattuck
Owner of West & Main Boutique, Wake Forest's newest boutique, offering sizes 1-22.