Cool Summer Slaws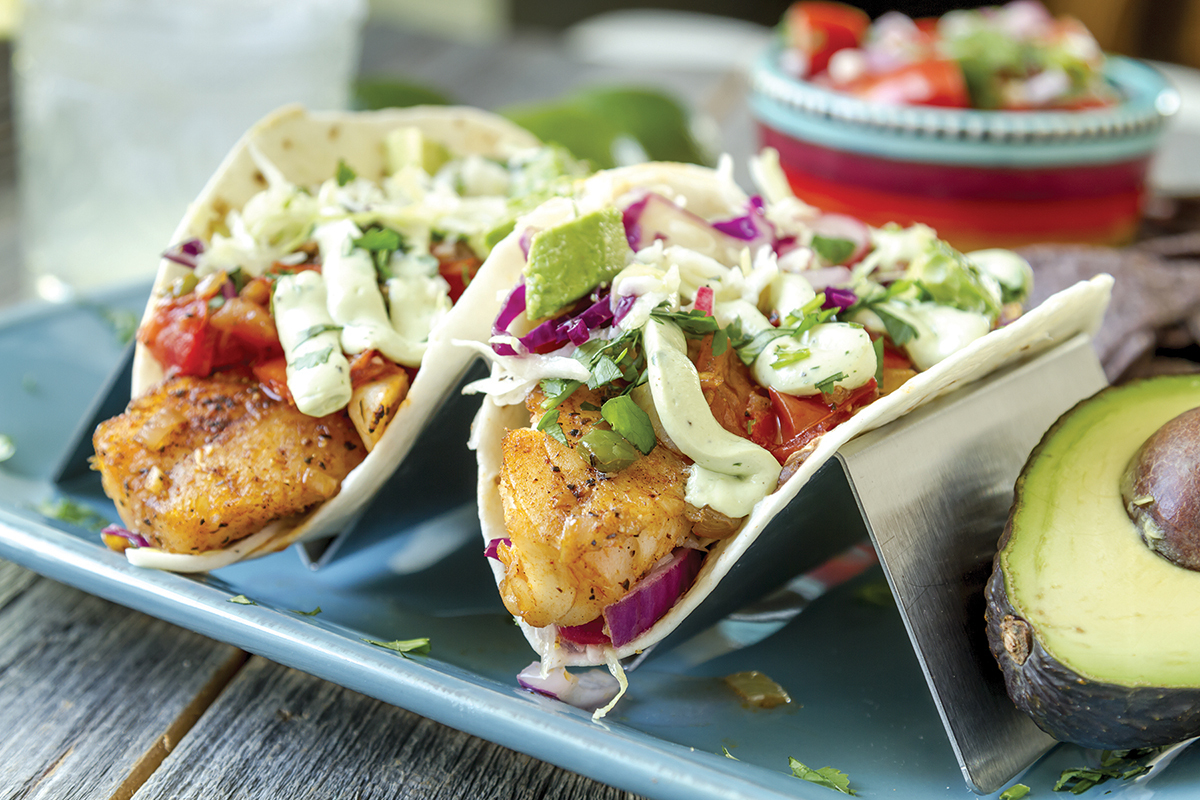 Summer is in full swing, and we are finally able to gather again with family and friends. What better way to celebrate together than gathering around the grill in the backyard and enjoying some of summer's best eating? While burgers, fish, or steaks might be the stars of your cookout, you can't have the perfect meal without your best supporting sides! Potato salads and pastas are always a hit, but in my book, slaw – the crunchy, sometimes savory, sometimes sweet, good-for-you slaw – is the queen of the South.
Bonus – many of us don't consume the daily recommended dose of vegetables … cole slaws are a delicious and easy way to get some of those veggies and their nutritional benefits, all in one dish.
Everyone has their favorite slaw staple from childhood, and chances are most are made from green cabbage and carrots – and quite possibly a little too much mayonnaise. Sure, cabbage is the main ingredient in any slaw recipe, but trust me – there are many awesome ways to elevate cole slaw that will add taste, texture, and tang to summer's favorite side … so much so that it will deserve prime time billing.
As a restaurant owner, I am blessed to partner with several local farmers who provide amazing organic greens and veggies. These delicious ingredients provide the inspiration for creating healthy new slaws that can stand up to any dish. Kale, Swiss chard, and bok choy are among my favorites, but I also love incorporating unique additions like snap peas, fennel, apples, and broccoli – and even mango or grilled pineapple from time to time. When making your own slaw, go ahead and experiment with textures and flavors. Maybe toss in some nuts for a heart-healthy, Omega-3 boost, or add some beans or chickpeas for a protein-packed dish. No matter which route you go, it's sure to complement any of your summer grilling mainstays.
While most people tend to go with a mayonnaise-based dressing, keep in mind there are many delectable vinegar-based dressings that will please even the most die-hard slaw lover. One of my favorites for summer slaw has a more sweet-and-sour base – simply take a bit of oil (canola, vegetable, or avocado are great options for this), whisk it with an apple cider vinegar, and add a little sugar, agave, or honey. The perfect topping for your pulled pork sammie! If you really want to kick things up for your summer cookout, consider experimenting with rice wine vinegar, or even a little citrus juice in place of vinegar. Doing so will for sure add some tasty zing and completely change your slaw's flavor profile, allowing you to create the perfect accompaniment to your meal.
If you still prefer a creamier cole slaw but don't want the calories that come with mayo, consider using Greek yogurt in its place. This allows for a flavorful slaw option, and a healthier one as well.
My slaw passion of late leans toward southwest and Asian flavors. Starting with a base of green or napa cabbage, I love to toss in red cabbage and hearty greens like Swiss chard and kale. This beautiful base of contrasting color and texture provides the perfect can-
vas to add veggies, herbs, or fruit. Add some kick to your favorite grilled meat or fish by topping with a slaw that contains a little spice and citrus vinaigrette, or cool things down with a little sweet-
ness from grilled pineapple or your favorite stone fruits – the ideal accompaniment for a spicy dish like chipotle chicken or fish tacos. Mixing in a handful of fresh herbs like cilantro or chopped jalapeños or tossing with grated ginger along with a squeeze of your favorite citrus fruit will also allow all the fabulous flavors to come together.
Now that summer is heating up, I highly encourage you to ramp up your slaw game. Not only will you have some healthy, culinary fun, you might also become the queen or king of the neighborhood cookout!
Stacey Moritz
Owner of The Lemon Tree Cafe, located at 113 S. White St. in Downtown Wake Forest, offering freshly prepared salads, pastas, soups, and take-away fare.