Cool Kitchens
Smart Design Ideas For The Kitchen Of Your Dreams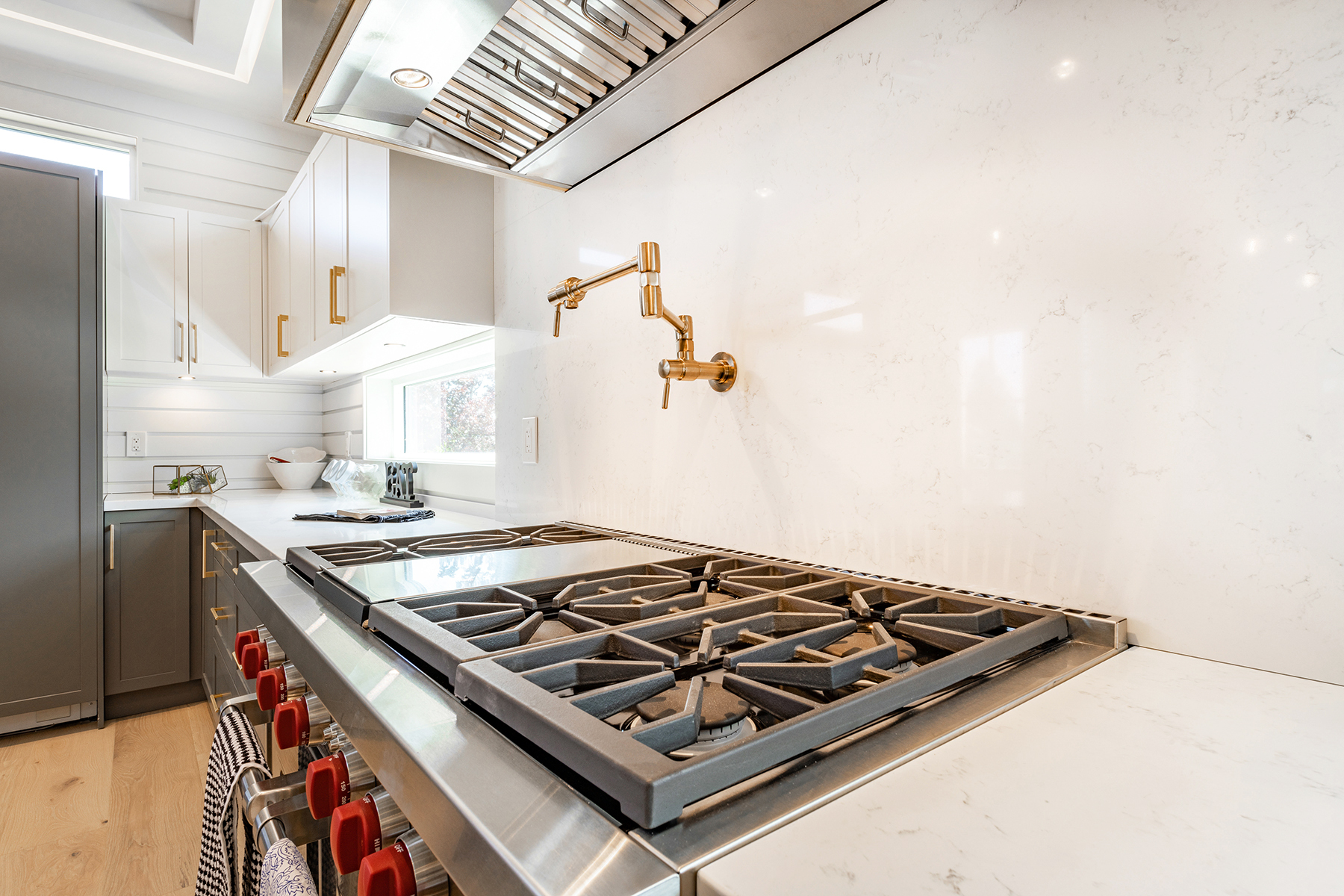 Is 2023 your year to get the dream kitchen you always wanted? Do you have "that folder" stocked with magazine tear outs featuring the latest and greatest design ideas or is your Pinterest board filled with decorating inspiration? Yeah, me too. In some cases, a new home is not the option you want when thinking of a new kitchen – I get that! What I also understand is the importance of a renovation helping you in the long term. That new kitchen should also make you money when you one day sell your home. So before you select crazy paint colors for your cabinets or themed door knobs, read on for several smart design ideas for your kitchen renovation.
A great way to save kitchen space is to utilize your garage for ap-pliances you don't use on a regular basis. I keep an old refrigerator and a deep freezer out there as well – drinks stay out of the main fridge, freeing up valuable shelf space, yet stay cold for those guests who stop by unexpectedly. (Don't forget to make sure your electrical is updated to accommodate the extra appliances.) Back inside, appliance cabinets and roll-up garages are sleek and smart storage solutions that will keep your kitchen looking and feeling oh-so tidy. Hiding small appliances such as the microwave, coffee maker, toaster, stand mixer, and more behind closed doors reduces counter clutter, yet still keeps them close at hand when needed.
Consider installing a pot filler near your stovetop or range. Not only are these highly coveted in custom built homes, they are super handy for filling pots right at the stove, saving you from carrying heavy water-filled pots from the sink and reducing the risk of spills. These faucets also help minimize cooking mess in your kitchen, as they allow your sink to remain open for food prep and dish cleaning. Another space to install a pot filler is above your pet's water bowl for ultimate convenience and future "wow" factor when you eventually sell.
Make your kitchen island work for you by designing it as a home base for appliances like your dishwasher, especially if your sink is also on it. Cabinets under the counter will serve as extra storage to help keep your kitchen surfaces clutter-free. Don't forget to add extra outlets to your island.
Soft close cabinets are all the craze these days. You have no idea how many buyers ask me about these very sought-after items, and how many builders have had to answer that question from me. So here's the scoop – soft close cabinets are a quiet blessing, literally. But if you aren't currently blessed with them, did you know that you can make any cabinet a soft close one? Check out places like good ol' Amazon for soft close hinges for your existing cabinets. Yes, that's the exact term for which you will want to search. For under $100 bucks, you too can have this little "luxury" in your dream kitchen.
No matter your budget or your kitchen size, a renovation should never be stressful. Start with a well-executed plan, hire licensed and insured contractors, and then sit back and enjoy the process. When unpacking all your new kitchen items once your renovation is complete, don't forget to keep that cutting board stored in a cabinet or drawer right next to the garbage can for easy clean up!
Tracy Dupler
A luxury real estate agent serving the Triangle area, and the owner of Tracy Dupler Realty Group, LLC.