Cook(i)ed In Tradition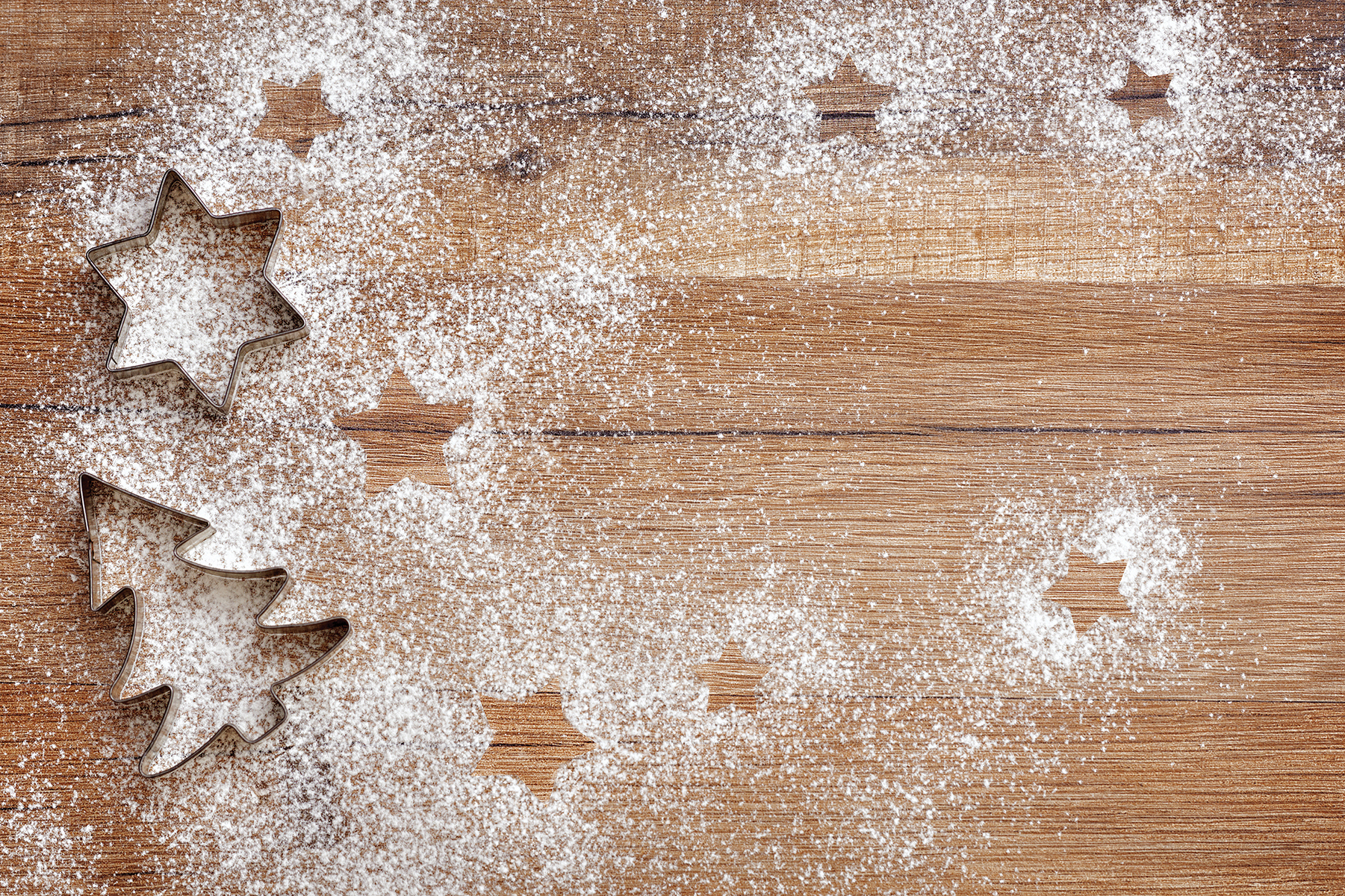 Whether swapped at the annual neighborhood cookie exchange, nibbled on at the office holiday party, given as a personal gift to family and friends, set out for Santa and his reindeer on Christmas Eve, or simply enjoyed as a sweet ending to your Christmas dinner, the Christmas cookie is a long-standing tradition of the season. Baking cookies this time of year is a great way to make memories with loved ones and is sure to make your holidays bright. While traditional cookies such as gingerbread, sugar, crinkle, chocolate chip, thumbprint, and more are guaranteed to be a hit at your upcoming holiday gatherings, why not think outside of the cookie tin just a bit? I've rounded up a few of my favorite not-so-typically-served cookies that have been passed on through my family for generations and shared by friends and fellow holiday party guests. My hope is that you enjoy these delicious recipes that are part of my holiday baking tradition as much as I do. Happy cookie making!
Pecan Crispies
– ½ cup butter
– 6 tablespoons brown sugar
– 6 tablespoons granulated sugar
– 1 egg
– ½ teaspoon vanilla
– 1¼ cups sifted all-purpose flour
– 1 teaspoon baking powder
– ¼ teaspoon baking soda
– ¼ teaspoon salt
– 1 cup chopped pecans
Cream butter and sugar until light. Beat in egg and vanilla. Sift together dry ingredients; blend into creamed mixture. Stir in nuts. Drop from teaspoon onto ungreased cookie sheet. Bake at 375 degrees about 10 minutes. Cool cookies slightly before removing from pan.
Eggnog Cookies
– 2¼ cups all purpose flour
– 1 teaspoon baking powder
– ½ teaspoon ground cinnamon
– ½ teaspoon ground nutmeg
– 1¼ cups granulated white sugar
– ¾ cup (1½ sticks) salted butter, room temperature
– ½ cup eggnog
– 1 teaspoon vanilla extract
– 2 large egg yolks
Preheat the oven to 325 degrees. In a small bowl, whisk the flour, baking powder, cinnamon, and nutmeg together. In a large bowl, use an electric mixer to combine the sugar and butter. Add the remaining ingredients and beat at medium speed until smooth. Mix in the dry ingredients and beat at low speed just until blended. Drop by tablespoonfuls onto an ungreased baking sheet, 1 inch apart. Sprinkle lightly with additional nutmeg. Bake for 15 minutes or until the bottoms turn light brown. Transfer to a wire rack to cool.
Brown Sugar Cookies
– 2 1/2 cups all purpose flour
– 1 teaspoon baking soda
– 1/4 teaspoon baking powder
– 1 tablespoon cornstarch
– 1/2 teaspoon salt
– 3/4 cup (1½ sticks) unsalted butter, room temperature
– 1 1/2 cups light brown sugar
– 1 egg
– 1 egg yolk
– 2 teaspoons vanilla extract
– 1/3 cup coarse sugar (additional for rolling)
Preheat oven to 350°F. Line baking sheets with parchment paper. In a medium-sized bowl, combine flour, baking soda, baking powder, cornstarch, and salt. In a larger mixing bowl, cream the butter and brown sugar together on medium speed (until light in color and fluffy). Add the egg and mix until combined well. Add the egg yolk and vanilla, and mix until combined well.
Add the dry ingredients and mix until the dough is formed. Do not overmix. Gently roll tablespoon-sized balls of dough, then roll each ball in the additional sugar to coat. Set the balls on the baking sheet.
Bake for 7-9 minutes. Remove just before the edges begin to turn golden (be sure not to overbake). Transfer to a wire rack to cool.
If you make any of these cookie recipes this holiday season, be sure to snap a picture and email it to info@circamagazine.com, or tag us on social media. We can't wait to see your culinary creations!
And if you have any favorite recipes you would like to share in a future issue of CIRCA Magazine, please contact us at info@circamagazine.com for consideration!