Cooked In Tradition
Slow Cooker Chili ... The Champion Of Tailgate Food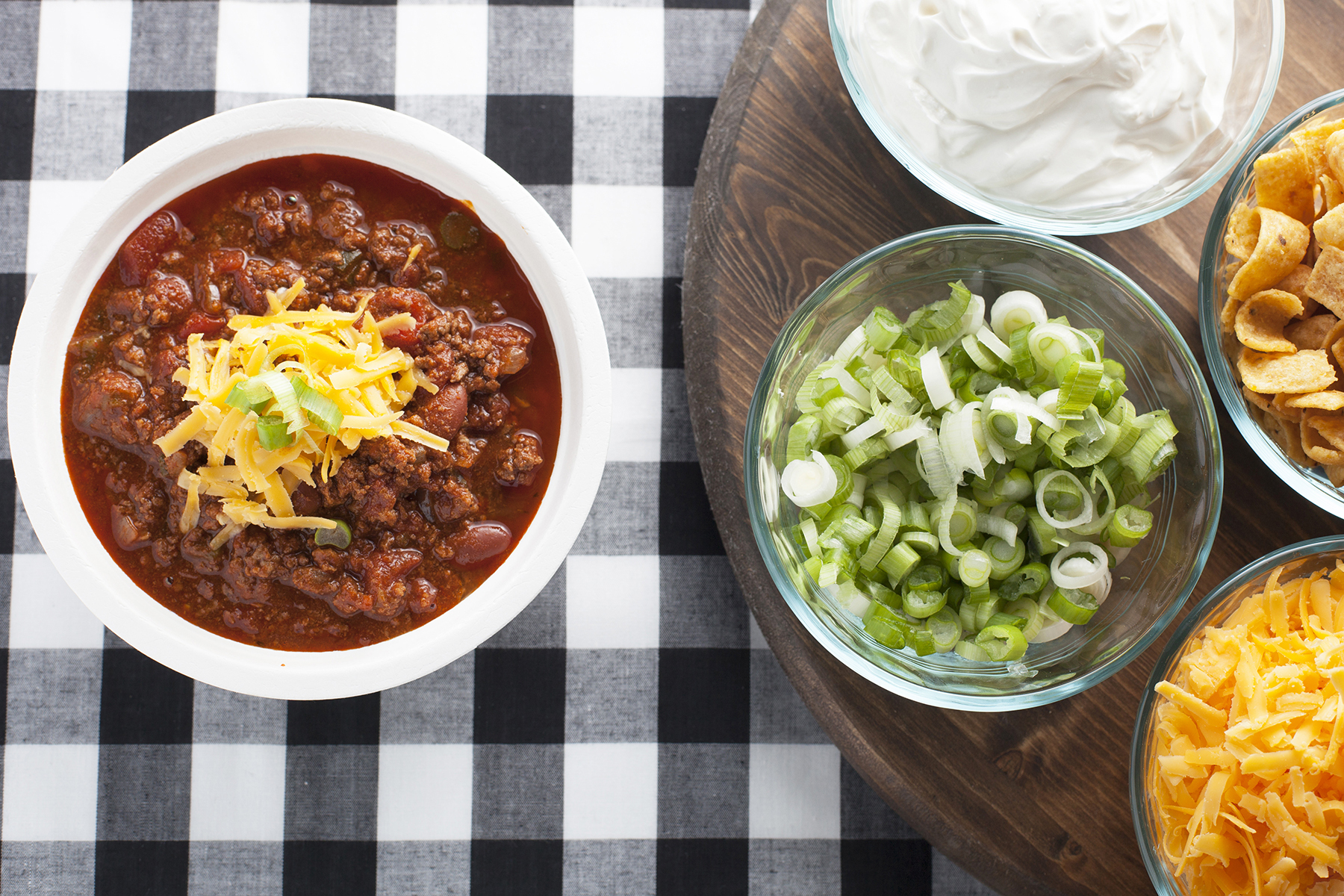 Tailgating is more than just a pre-game ritual – it's a cherished American tradition that has woven itself into the fabric of sports culture. It's a celebration of team spirit, a time for friends and families to come together, and an occasion to revel in good food, laughter, and camaraderie. Tailgating transcends the stadium parking lots – it represents the unity that sports can bring, bridging gaps between generations and forging bonds among strangers, all while indulging in the comfort of delicious culinary delights.
When it comes to tailgating, few dishes can match the hearty, comforting, and always crowd-pleasing appeal of slow cooker chili. Whether you're cheering for your favorite team in a stadium parking lot or hosting a backyard watch party, a big pot of chili simmered to perfection is the ultimate game-day MVP.
One of the primary reasons chili is an unbeatable tailgate choice is its simplicity. Preparing this dish in advance is a breeze, allowing you to enjoy the festivities rather than hovering over a hot grill. Just gather your ingredients, simmer them together in a slow cooker, and you're good to go. Once game time arrives, your chili is hot, flavorful, and ready to serve. Additionally, chili is perfect for feeding a hungry crowd and caters to various tastes. You can tailor it to suit different preferences, whether it's a meat-lover's dream with ground beef and bacon or a vegetarian delight filled with beans, veggies, and spices. You can also control the spiciness by adjusting the chili powder, hot sauce, or jalapeños, ensuring that everyone can enjoy the perfect bowlful. When cooked and served in a slow cooker, it stays warm for hours. Whether it's for pre-game partying or post-game celebrating, your chili will stay piping hot, providing comfort and sustenance throughout the day.
Chili's versatility extends to its accompaniments. For something a little more festive, set up a chili bar with a variety of toppings, including shredded cheese, chopped onions, jalapeños, sour cream, avocado slices, and hot sauce, and serve with cornbread, tortilla or corn chips, or pita chips on the side. Tailgaters can customize their bowls to tickle their taste buds, adding an extra layer of fun – and flavor – to the experience. While the classic chili-in-a-bowl option is just about perfect in its own right, you can also enjoy its delicious flavor as a game-day dip, hot dog topping, or baked potato filling. Let your chili creativity run wild!
Of course, there are many chili recipes out there to please any palate. But here is one that my family has enjoyed on more than one crisp, beautiful fall football afternoon as we cheered on our favorite team.
slow cooker chili
– 2 pounds ground beef, pork, or turkey (or any combo of the 3)
– 1 large onion, chopped
– 3 cloves garlic, minced
– 2 (15-ounce) cans kidney beans, drained and rinsed
– 2 (14.5-ounce) cans diced tomatoes
– 1 (6-ounce) can tomato paste
In a skillet, brown the meat. Drain any excess fat and transfer the cooked meat to your slow cooker. Add chopped onion and minced garlic to the slow cooker. Stir in the kidney beans, diced tomatoes, tomato paste, beef or vegetable broth, chili powder, cumin, paprika, oregano, salt, and pepper. Cover and cook on the low setting for 6-8 hours or on the high setting for 3-4 hours, stirring occasionally. Before serving, taste and adjust the seasoning if needed. If you prefer a spicier chili, add hot sauce to your bowl when serving, or add an extra tablespoon of chili powder and ¼ to ½ teaspoon of cayenne pepper to the entire batch for more kick. If the chili is too thick, you can add a bit more broth to reach your desired consistency.
Please tag us on social media in any pictures of your favorite game-day chili creations. And please email any of your favorite tailgating recipes to us at info@circamagazine.com to possibly be included in a future "Cooked in Tradition!"