Cooked In Tradition
Easy as "Pi"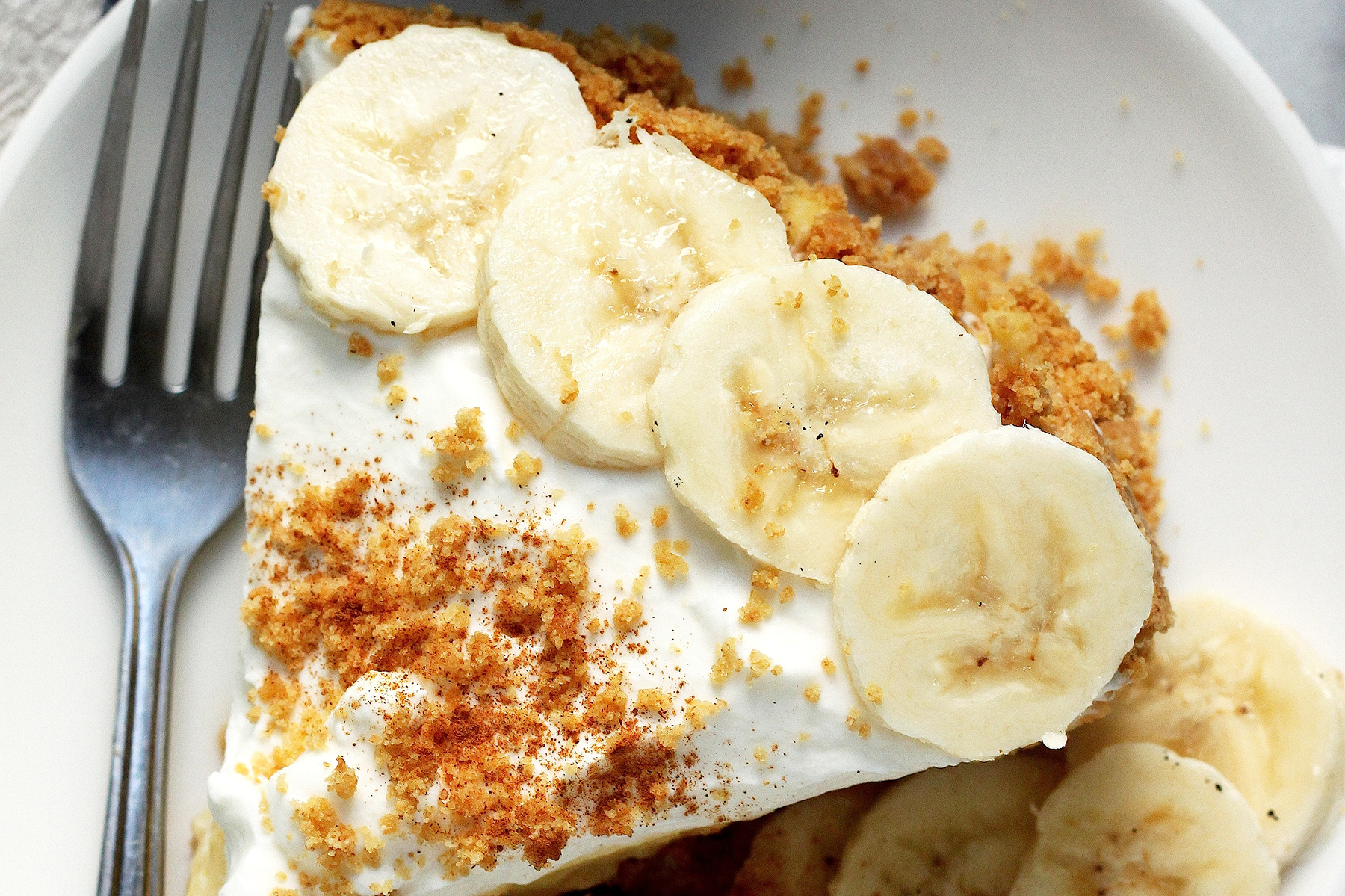 Pi Day is coming! Founded in 1988 by physicist Larry Shaw, March 14 marks Pi Day (get it … 3.14), an annual day of celebration for the mathematical sign pi, the ratio of the circumference of a circle to its diameter (approximately 3.14). Coincidentally, it's also Albert Einstein's birthday. But best of all, 3.14 is also a day to celebrate PIE! It's a great excuse to whip up all kinds of pies – from apple to cherry to key lime to pecan to pumpkin, and more. To help you celebrate, I'm here to share some of my easy-to-make pie favorites that have been passed on to me from my mother, my grandmother, and a childhood neighbor. And special thanks to a CIRCA reader who forwarded us one of her favorite recipes for us to share with you as well.
Even though Pi Day only comes around once a year, there's no reason every day can't be PIE day! So read on for some tasty treats, and have fun celebrating pi, Einstein's birthday, and everyday – with pie.
BANANA BREEZE
From my mother's personal family cookbook, "GG's Guide To Great Cooking"
– 1 frozen pie crust, cooked according to directions (cool crust before adding filling)
– 1 package (8 ounces) cream cheese, softened
– 1 can Eagle Brand condensed milk
– 1/3 cup bottled lemon juice
– 1 teaspoon vanilla
– 4 medium-sized bananas
– 2 tablespoons lemon juice
Beat the cream cheese until light and fluffy. Add the condensed milk. Blend thoroughly. Add the 1/3 cup lemon juice and vanilla and stir until thickened. Slice 3 bananas; line crust with banana slices. Add the filling into the crust atop the bananas.
Refrigerate 2-3 hours.
Cut the fourth banana into thin slices; dip in remaining lemon juice. Garnish the top of the pie with the banana slices.
COCONUT PIE
Passed on from my late paternal grandmother, Mama Frances
– 3 eggs, beaten
– 1¼ cups sugar
– 1¼ cups milk
– 1/8 teaspoon salt
– 1 cup grated coconut
– 1 frozen pie crust
Blend with a mixer. Pour into a partially cooked pie crust. Cook at 450 degrees for 10 minutes.
Turn the oven down to 375 degrees and finish cooking, about 25 minutes.
CHOCOLATE PIE
Shared years ago from a childhood neighbor
Makes 2 pies (please note these are crustless pies)
– 8 eggs
– 4 cups sugar
– 11 tablespoons flour
– 8 tablespoons cocoa (unsweetened)
– 2 cups melted butter
– 1 tablespoon vanilla
– 2 cups pecans
Beat eggs very well. Add other ingredients. Pour into glass pie pans, and set pans in one-half inch of water. Bake 1 hour at 325 degrees. Leave at room temperature for several hours.
No Bake Peanut Butter Cheesecake Pie
Shared from a CIRCA reader
For the crust:
– 30 chocolate sandwich cookies (leave the cream inside)
– 5 tablespoons unsalted butter, melted
For the filling:
– 3 8-ounce blocks (24 ounces total) cream cheese, room temperature
– 1 cup creamy peanut butter
– 3/4 cup powdered sugar
– 1 teaspoon vanilla extract
– 1¼ cups heavy whipping cream (make sure cream has at least 35% fat content)
– Hot fudge and melted peanut butter for garnish
To make the crust, crush chocolate sandwich cookies in a food processor until a fine crumb. Stir the melted butter into the chocolate sandwich cookie crumbs with a fork until all are moistened. Press into the bottom and halfway up the sides of a 9-inch springform pan or pie pan. Chill until filling is done.
To make the filling, beat room temperature cream cheese and peanut butter with a hand or stand mixer until smooth. Mix in the powdered sugar until creamy and smooth. Add the vanilla and then slowly add the whipping cream while mixing. Continue mixing until stiff peaks form (filling will stand up when you move the mixer).
Spread filling into the prepared crust. Chill at least one hour before slicing and serving. Garnish by drizzling hot fudge and melted peanut butter on top of the slices.
If you make any of these recipes, snap a photo and email it to info@circamagazine.com, or tag us on social media. We can't wait to see your culinary creations!
And if you have any favorite recipes you would like to share in a future issue of CIRCA Magazine, please contact us at info@circamagazine.com for consideration!