Cooked In Tradition
Heartwarming Hot Chocolate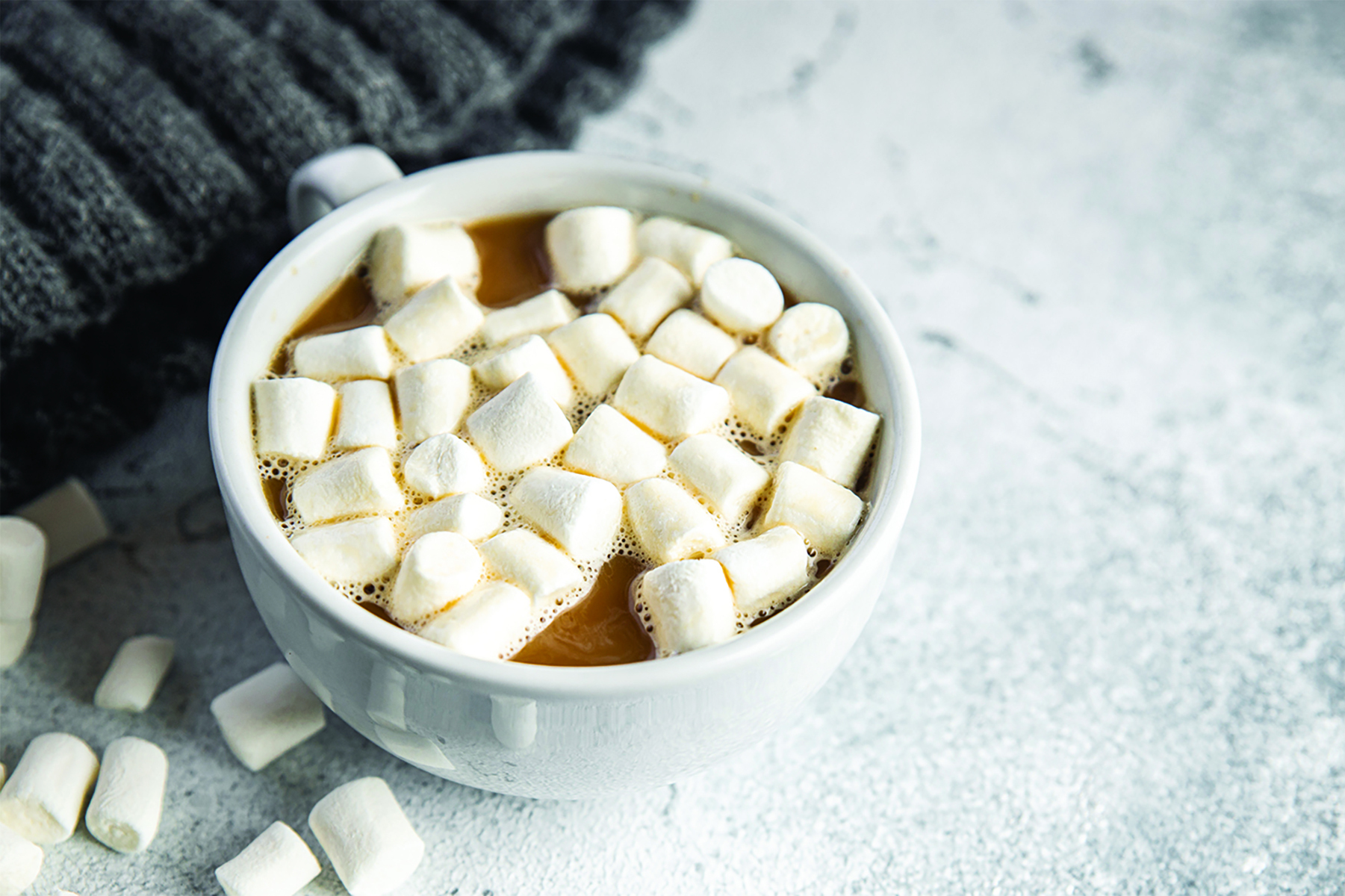 Hot, hot – hey, we got it! That's a Polar Express reference – and if you didn't know that, then you need to grab your loved ones and a cozy blanket, and sit by the fire to watch one more post-holiday season holiday movie. Don't forget the hot cocoa, because, spoiler alert, there's an entire elaborate musical dance scene about hot, hot, hot, hot chocolate that'll make you crave a warm cup of chocolatey goodness.
Hot chocolate is a wonderful winter delicacy that we all know and love. It is cooked in tradition in my household, reminding me of childhood memories spent sledding and building snowmen, followed by a nice cup of cocoa to defrost my nearly-blue hands. Needless to say, hot chocolate holds numerous happy memories for me – and is also simply delicious! It just so happens that it's almost time to celebrate National Hot Chocolate Day (January 31), and what better way to celebrate than to whip up some fun hot cocoa and cocoa-inspired dishes?
But before we jump into recipes, did you know that the yummy cocoa in that mug keeping your hands warm on a cold winter day is older than modern civilization? Hot chocolate's roots span hundreds and hundreds of years, with the earliest forms of cocoa being enjoyed by the Aztec, Mayan, and Olmec groups in what is now Mexico and Central America, according to the Institute of Culinary Education. However, this cocoa differed greatly from what we drink today – it was served cold and wasn't sweet; rather, it was made using cacao beans and water, flowers, and spices. The cacao bean was predominantly used for medicinal and ceremonial purposes in these cultures. Later, Spanish colonizers altered the drink to cater to European tastes favoring coffee and tea, leading to the growing and harvesting of chocolate in tropical-climate European colonies. Edible chocolate gradually appeared as well, giving rise to the modern chocolate bar.
To help you spruce up your hot chocolate this winter season, I've compiled a handful of unique hot cocoa and cocoa-inspired recipes for you to enjoy. Try any or all of these tasty treats, and feel free to mix and match ingredients and ideas as you please. Happy hot-cocoa-ing!
Traditional Hot Chocolate (makes 4-6 servings)
– 3 cups milk
– 1 cup heavy cream
– ½ cup sugar
– ¼ cup unsweetened cocoa powder
– Kosher salt
– 6 ounces milk chocolate, chopped
– 1 teaspoon pure vanilla extract
– Marshmallows or whipped cream, for topping
In a medium saucepan, combine milk, heavy cream, sugar, cocoa powder, and a pinch of salt. While whisking occasionally, cook over medium heat until sugar and cocoa powder dissolve, and milk is steaming; do not boil. Special thanks to Food Network for this recipe.
Easy Single-Serve Vegan Hot Cocoa
– 1 cup unsweetened plant milk of choice
– 1 tablespoon unsweetened cocoa powder
– 1½ tablespoons dairy-free semisweet chocolate (chips or bar, chopped)
– Sweetener of choice (1 tablespoon raw sugar, ½ packet Stevia per mug, honey, agave nectar, etc.)
– ⅛ teaspoon peppermint extract (optional)
– Coconut whipped cream (optional, for topping)
Microwave plant milk in large mug for 1 minute, or heat in saucepan over medium heat. Once warm, add cocoa powder, chocolate, and sweetener; whisk to combine. Continue heating until completely combined and desired temperature is reached. Stir in peppermint extract and top with coconut whipped cream if desired. Special thanks to Minimalist Baker for this recipe.
Hot-Cocoa-Inspired dishes
– Hot Chocolate Pancakes: Add hot cocoa powder mix or leftover hot cocoa to pancake batter for an easy upgrade to this breakfast classic. Top with whipped cream, marshmallows, chocolate syrup, crushed candy canes, or whatever topping you prefer.
– Hot Chocolate Cookies: Stir in hot cocoa powder mix, mini marshmallows, and chocolate chips to your cookie batter for a yummy union of two delicious desserts.
– Frozen Hot Chocolate: This hot take (well, cold take) on hot cocoa can be enjoyed all year long. Blend hot cocoa mix, chocolate milk, and ice to whip up some frozen hot cocoa for any season of the year.
– Adult Hot Chocolate: Pour some peppermint schnapps into your hot cocoa for a delectable way to spice up and adult-ify the classic hot chocolate.
– Hot Chocolate Popcorn: Top popcorn with melted milk chocolate, sweet cocoa powder, marshmallows, and any other topping you wish (chocolate chips, cinnamon, etc.).
– Hot Chocolate No-Bake Cheesecake Dip: Mixing hot cocoa powder, cream cheese, yogurt, and marshmallow creme results in this mouth-watering dip that pairs well with graham crackers, animal crackers, or apple slices for dipping.
If you try any of these delectable dishes, let us know! Email us at info@circamagazine.com to share a photo or review of your creation – we'd love to hear from you! And as always, if you have a favorite family recipe that is "cooked in tradition," email us a copy for a chance to be featured in a future issue of CIRCA Magazine!

Grace Lower
Grace Lower is a sophomore at UNC-Chapel Hill. She is studying Biology and Environmental Science, and also enjoys dance, theater, and writing for CIRCA Magazine.