Cold Weather Cocktails
To Warm You Up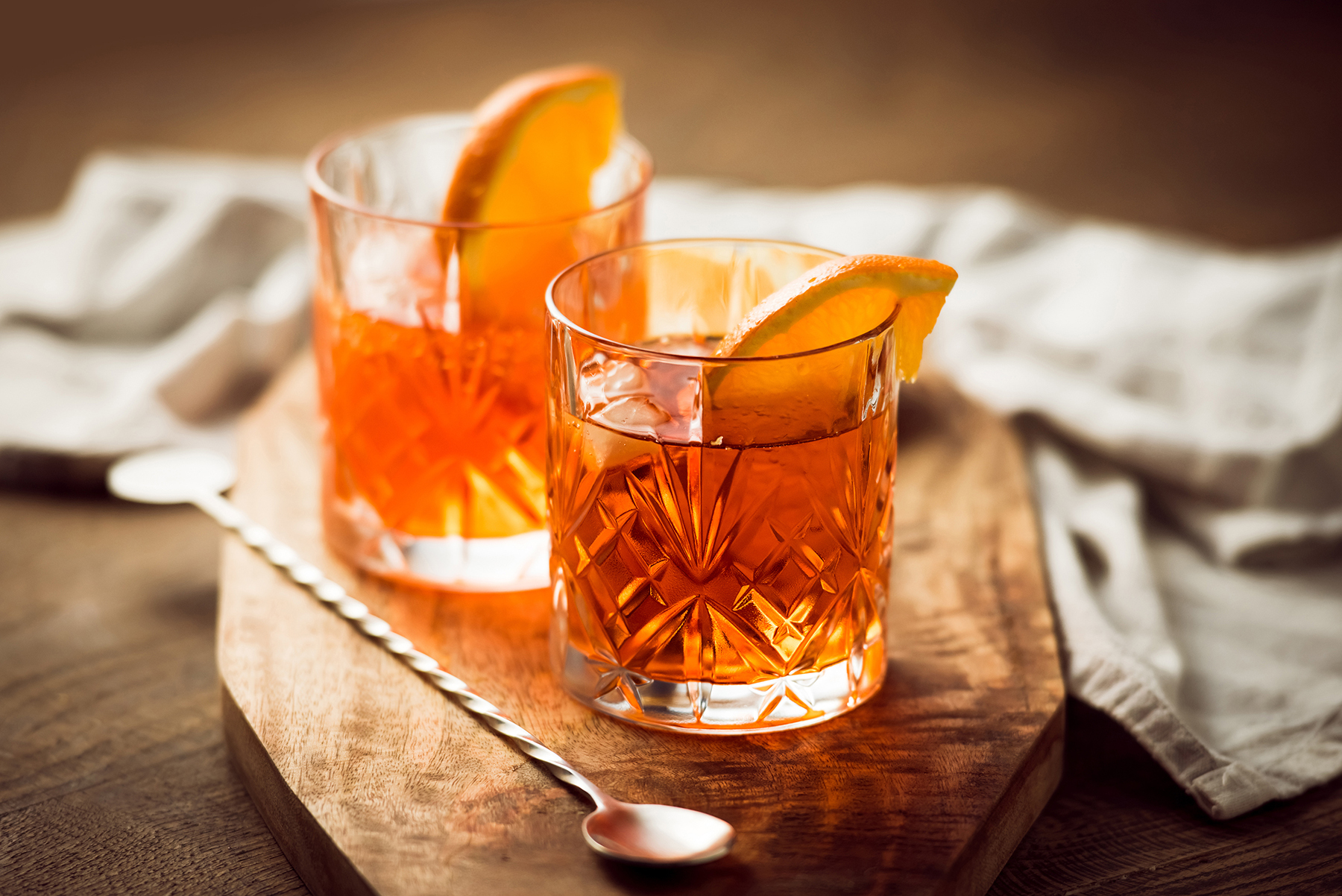 When it's cold outside, there are some tried and true hot beverages that are sure to warm your insides. While coffees, teas, and cocoa drinks are certainly tasty and comforting, perhaps you're interested in something a little stronger to take the chill out of your bones – a cold weather cocktail is a great way to do just that.
Having been in the alcohol industry for the better part of the last 30 years, I've seen many changes on the cocktail scene. Since we tend to gravitate towards warm, cozy, and familiar offerings during colder months, we often think of classic winter flavors such as maple, brown sugar, and honey and spices such as cinnamon, clove, and nutmeg. Many of these are found naturally in bourbon, rum, and scotch – but to kick up the flavor profile a notch, add them to your cold weather cocktail.
While a nice maple-infused rum drink or a honey-ginger flavored scotch beverage is a great cold weather option, I'm here to share my all-time favorite cocktail that perfectly enhances this time of year – the old fashioned. Not that an old fashioned isn't good any time of the year, because it is (trust me, I've tested it) – but it's even more revered during the colder months. Unlike some other drinks, an old fashioned requires a bourbon that you would sip on its own. My personal old-fashioned preference is made with a bourbon such as Old Forester 100, as it has the proof and flavor to stand up to the drink's other components. Rye is also a great option, as most ryes hold up well due to the nature of their stronger, spicier finish.
Now that we have selected our stellar bourbon base, it's time to start gathering our other ingredients. For a traditional taste, you can certainly use the classic Angostura aromatic bitters … but for a fun twist, you may want to opt for orange and fig bitters, locally made right here in Raleigh by Crude Bitters and Sodas. I like to mix both bitters options for an extra flavorful combination. Grab a sugar cube for sweetness while you're at it.
Start building your beverage in a rocks glass. Place the sugar cube in the glass, adding three dashes of the Angostura bitters to it (and a half dropper full of the Crude bitters if you go that route), and a teaspoon of water to break down the sugar, cohesively dissolving it into the drink; muddle and stir until all of the sugar is dissolved. Toss in your preferred style of ice (personally, I like a big ball cube in mine) and add two ounces of your bourbon of choice, stirring again. To top it off, add the peel of an orange, expressing its oils on top of the beverage, and swipe it around the glass's rim for an extra orange zing on your tongue … then sip and enjoy.
If you're feeling a little extra wild this winter, why not compound multiple drink favorites into one concoction, creating an innovative drinking experience? For instance, one that falls somewhere in the land of an old fashioned mixed with a whiskey sour. Create this blend in a highball glass, starting by packing it with ice, adding two ounces of bourbon, two ounces of freshly squeezed orange juice, two ounces of freshly made sour mix (fresh lemon, lime, and orange juices, mixed with simple syrup), and capped with three dashes of angostura bitters for added flavor depth. Roll to mix and enjoy a burst of flavor in a glass … you're welcome.
Now for a quick bit on one of my favorite hot adult beverages … I love a good Glögg, a Danish-inspired mulled wine that is served warm and is really quite delicious. Traditionally, Glögg is a red wine, infused with oranges, brown sugar, Danish spices, and served with a few raisins and blanched almonds. I also can't resist a hot apple cider filled with warm spices – simply add your favorite liquor for an easy, satisfying winter weather drink.
No matter how you create your cold weather cocktails this winter, don't be afraid to use your imagination and experiment. The best thing about experimentation is the quality control – sample,
sample, and sample some more, until you've made sure it's up to your standards. Keep experimenting and sampling til you get it just right – do it for the sake of science. I hope you enjoy some cold weather cocktails to keep you warm this winter, but always remember to drink and enjoy responsibly. Cheers!
Brad Wynn
The brewmaster for Norse Brewing Company. For over 25 years, Brad has committed his heart and soul to redefining the craft of brewing. His skills and talent have made him a brewing legend – not just in the area, but among beer lovers around the world. Now, as co-owner and brewmaster of Norse, he continues to push the boundaries of the art, creating truly unique and delicious beers.