Cheers To The Unique
Not Your Usual Fall Wines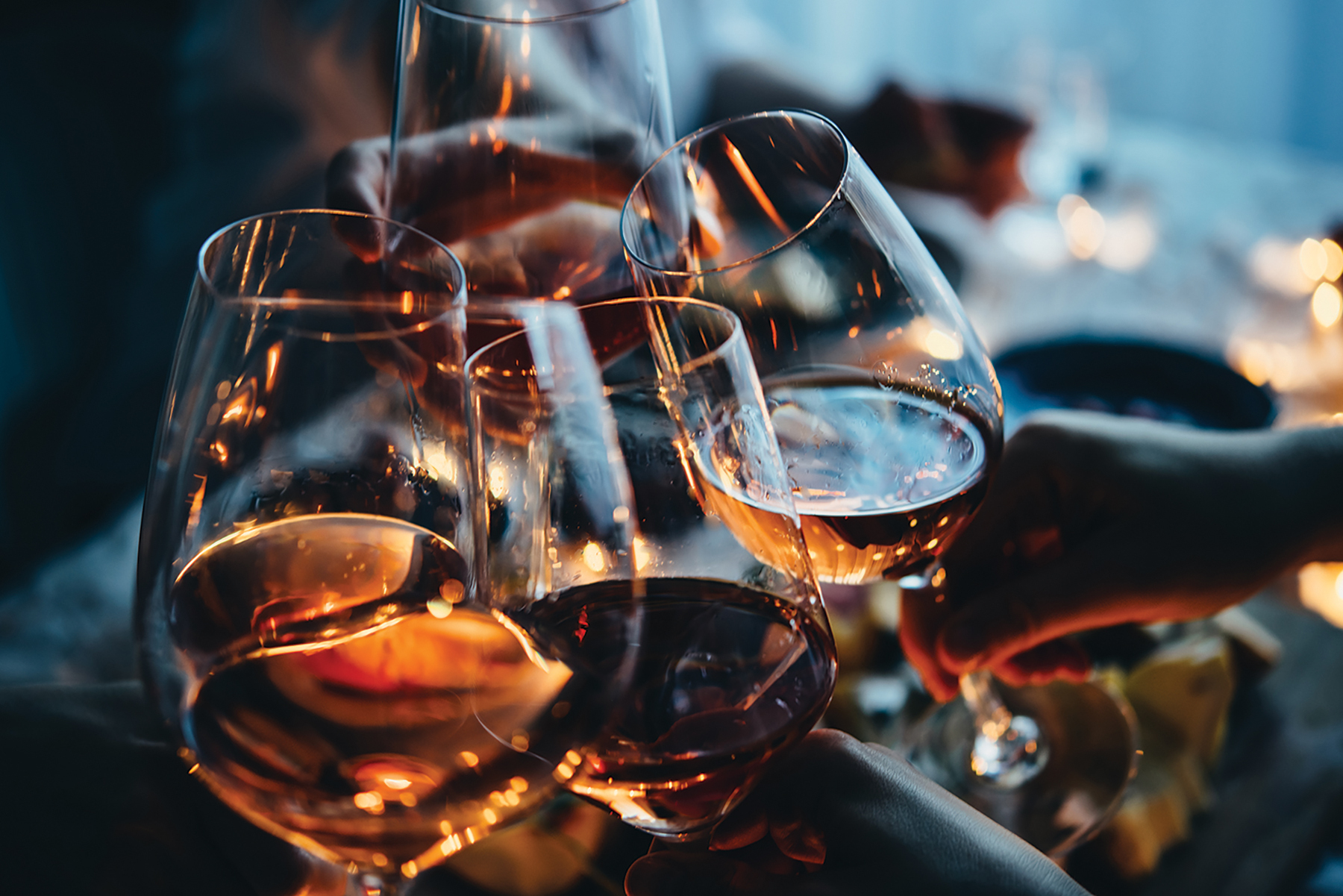 As I begin this exercise in wine suggestions, fall is finally upon us and the end of 90+ degree days are (hopefully) now behind us. So what do we do as we are blasted in the grocery stores with stacks of pumpkin beer and coolers for college football, while debating about white pants after Labor Day? We find some really cool and not-so-usual stuff to sip and share, of course!
Grignolino
Awhile back, my wife and daughter took a trip to the Big Apple. They left really early for the airport, and by the time they arrived in Manhattan, dropped off their baggage at the hotel, and sat down to enjoy a leisurely lunch, my wife discovered her phone was dead. So, my daughter texted me a picture of the wine list with the instructions, "Mommy's phone is dead … please pick out a wine for her." While there were many great options from which to choose, I suggested the Grignolino d'Asti. Grignolino is a varietal from the Monferrato region of the Piedmont. At first glance, it looks like a red wine. But upon closer examination, it is actually a light red-colored wine served best when chilled – the perfect wine to accompany my wife's lunch and also to deal with a North Carolina fall that can't make up its mind if it should be warm or cool outside. Bone dry and easy to pair with just about any food (particularly appetizers), the Grignolino is a must-have for your fall menu. And if you are fortunate enough to be spending an autumn evening where a fire is actually required, it will absolutely pair well with that cozy atmosphere.
Bonarda
If you have heard of Bonarda, color me impressed. And if you know that Bonarda is a close relative to the American-based varietal Charbono, then kudos galore! But if you are aware that Bonarda is the second most planted varietal in Argentina, then stop reading this article and strut down your street while singing, "I'm a beast"! Or, you can just sip some Bonarda. While Malbecs have been saturating the Argentinian wine market, with good reason, Bonarda is a great alternative, as well as a fabulous blending partner, for them and other red varietals. You may choose to opt for one that is all stainless steel fermented, where the aromatics are from the varietal proper. Or you can explore Bonarda as a single varietal in addition to blended treatments where the oak aging really brings out vanilla and cassis flavors. Barbecue, burgers, beef skewers, and Bonarda – you can't beat it!
Mead
What is mead? Mead, or honey wine, is made by fermenting honey with water. Like beer, mead is sometimes flavored with fruits, spices, grains, or hops. But, it's generally higher in alcohol than beer and more in line with grape wine – typically between 8% and 20% ABV. You can even find flavored mead that is now aged in bourbon barrels. Yes, bourbon wine, and now bourbon mead – and believe me, it tastes unbelievably good. This not-so-usual beverage is great in combination with an after-dinner dessert … or better yet, as a stand-alone – let the mead be the dessert! Mead usually comes in smaller bottles, so perhaps grab three or four different options and do a mead flight at home with friends or with a meal. Most mead is much cheaper than dessert wines, but can serve the same purpose – a perfect night cap on a fall evening. 
Joe O'Keefe
Owner of Wine and Beer 101, offering deliveries throughout Wake Forest, virtual tastings, and socially-distanced live music. Stop by anytime for a drink or to chat.